The Black Angels


Phosphene Dream
(Blue Horizon)
8.4

Goes well with: Velvet Underground, 13th Floor Elevators, Nuggets box sets
The Black Angels want to get you high. And, really, you should let them. The Austin quintet has showcased its ability to deliver high-grade, fuzzed-out, psychedelic blues-rock in two solid records, and Phosphene Dream's nicely varied tracks serve as 10 more steps in the right direction.
Smartly, the band makes baby steps and doesn't change the formula so much as tidy it up a bit. There's still a dark and menacing feel, droning guitar and organ galore, and Jim Morrison / Grace Slick lovechild Alex Mass' haunting vocals and timely yawps continue to both lead the way and get out of it in perfect doses. But at just over half an hour, the Angels succeeded in becoming leaner and meaner without changing the overall vibe.
First single "Telephone" clocks in at a minute and 59 seconds and channels The Kinks, The Beatles and The Doors in equal measure, while album opener "Bad Vibrations" rhythmically chugs along for three-and-ahalf minutes before disintegrating into a minute-long rip-snort of uptempo feedback and wails. The Black Angels aren't inventing anything new here, but that shouldn't stop anyone from enjoying their ever-expanding roster of well-written, late-night rave-ups played at the creepy funhouse.
—Scott McDonald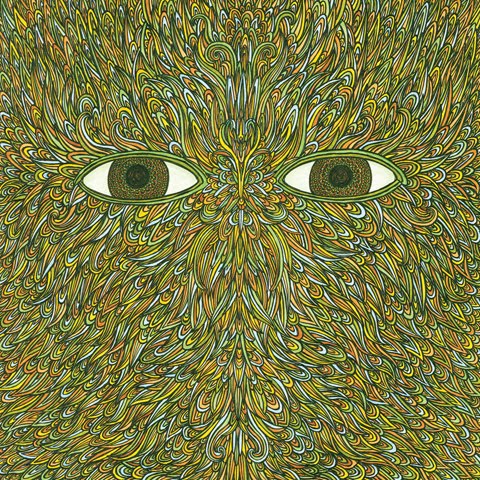 Flying Lotus
Patte Grid World
(Warp)
7.7
Goes well with: Squarepusher, Aphex Twin, Sun Ra
As evidenced by this year's Cosmogramma, Steven Ellison has effortlessly made the transition from futuristic hip-hop producer to space-traveling beat maverick. With his latest EP, he launches even further into the outer realms with seven instrumentals that are the aural equivalent of being shot into hyperspace.
The most miraculous thing about Ellison's progression is how quickly he went from being a J Dilla fan with an 8-bit fetish to working in a league entirely his own. There's no mistaking Pattewith the product of any other current musician, and while his style has inspired hordes of imitators to toy with off-kilter drum patterns and heavily phased sound effects, Ellison is already headed toward new territory.
Less hip-hop oriented than anything he's done to date, most of Patteoperates somewhere in a gray area between drum 'n' bass, broken beat, dubstep and IDM—maybe to point out that genre tags are becoming more and more archaic. It's almost as if he's challenging DJs by saying, "Fit this into your set!" "Kill Your Co-Workers" rides a triple-time southern-rap beat to ecstatic heights. "Time Vampires" imagines what it might be like to tune into a secret alien transmission. And "Physics for Everyone!" bombs the place out with industrial-strength synthesizers that wouldn't be out of place on an Atari Teenage Riot album. In short, Patteis everything to everyone in a 19-minute package, a tight little blast of clairvoyant future music.
—Todd Kroviak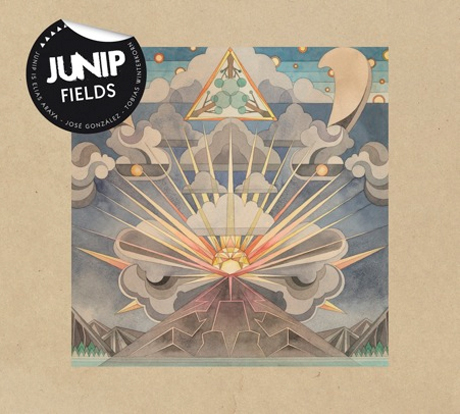 Junip
Fields
(Mute)
7.9
Goes well with: Iron & Wine, Nick Drake, José González
If Swedish chill-rockers Junip hadn't already been formed by the time singer José González's trademark soft guitar and easy-going vocals found an audience through TV commercials and a Zero 7 collaboration, it's quite possible they never would have existed at all. But the one-time high-school bandmates weathered the storm of a solo career and other various delays to reconvene and make the album they'd always talked of making.
With Elias Araya on drums and Tobias Winterkoon keys, the Gothenburg trio's first proper full-length plays like a synthesis of González's solo material on low-key steroids and a tab of acid. Never straying too far from the atmospherics and melancholy of the indie singer-songwriter model, the subtle experimentations and deviations provide far more payoff than one would initially think possible.
Through a slight haze and constant threat of possible derail, Araya and Winterkobolster the bandleader's soft croon with a mixed bag of delicate tricks that kick the folk right out of it but impressively leave it thoroughly intact for rainy-day or long-drive listening.
—Scott McDonald