Black Mountain
Wilderness Heart
(Jagjaguwar)
*7.2*
Goes well with: Black Sabbath,
Led Zeppelin, Dead Meadow
When considering any retro-leaning rock band, it's important to keep in mind that the potential for kitsch is always high. On their previous two albums, Black Mountain did a wonderful job balancing the slightly cheesy affectations of their heroes (the keyboards of later-era Zeppelin, King Crimson's labyrinthine song structures, etc.) with undeniably righteous rock theatrics, so we didn't notice quite as much when they indulged in eight-plus-minute suites and token acoustic tracks.
Wilderness Heart doesn't quite manage to pull off that balancing act quite as well. Maybe it's because this is easily their most song-oriented album to date; maybe it's because the cloud of hash smoke over the mixing board has cleared a bit and taken away some of the mystique.
The fact that Dave Sardy (Jet, Wolfmother) and Randall Dunn (Sunn O))), Earth) produced separate portions of Wilderness Heart may offer some evidence for why it has a bit of an identity crisis. Nevertheless, any band that has the skill to turn out such concise metal ("Wilderness Hearts," "Let Spirits Ride") and beautiful ballads ("Buried by the Blues, "The Space of Your Mind") over the span of a single LP deserves your attention. We can only hope that their heavy and mellow poles drift a little closer together next time around.
Black Milk
Album of the Year
(Fat Beats / Decon)
*8.2*
Goes well with: J Dilla, Pete Rock, Jniero Jarel

Much
like his idol J Dilla, Detroit's Black Milk isn't the world's greatest
rapper. His flow serves more as a rhythmic device than a vessel for
actually saying something. Clever metaphors, double- and triple-time
cadences, gritty depictions of inner-city lifestyles—these things don't
show up in his rhymes.
But what does show up on Album of the Year is
the apex of rap production in 2010. Combining live drums and bass with
the traditional boom-bap of golden-era hip-hop, Black Milk
unquestionably makes his name as the most forward-looking beat maker in
the underground. Listen to this album on high-end headphones and the
kick drums on "Keep Going" and "Warning (Keep Bouncing)" will cave in
your skull.
Black Milk has been insanely prolific in the past two
years, but whereas his outside production work—including full albums
with Bishop Lamont, Fat Ray and a near-classic with Elzhi—is phenomenal
in its own right, he seems to have saved his best ideas for his solo
records. If the cinematic, chill-inducing string section on "Black and
Brown" (featuring a guest verse from hip-hop's funniest and most
obnoxious newcomer, Danny Brown) is any indication, his ambition isn't
going to subside anytime soon.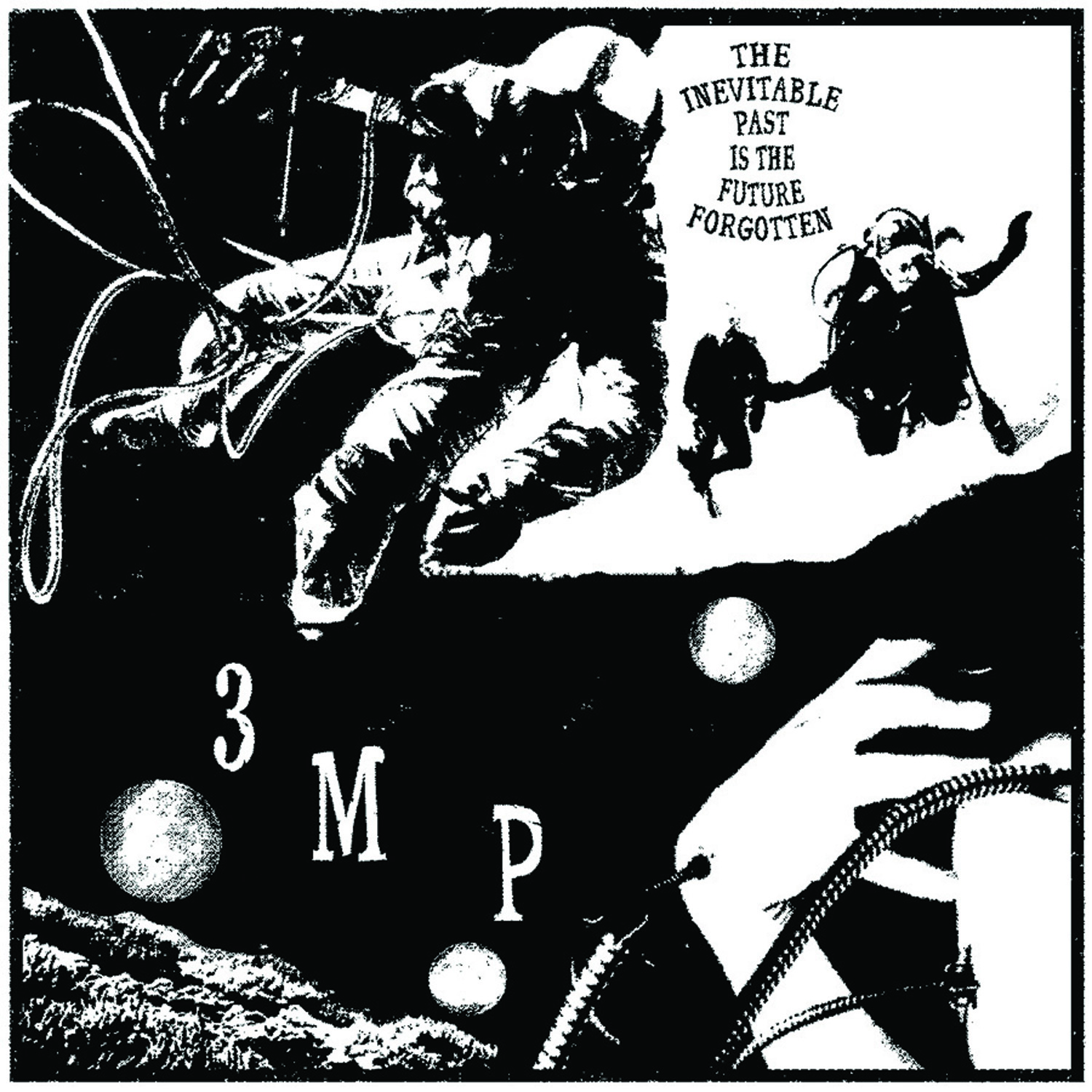 Three Mile Pilot
The Inevitable Past is The
Future Forgotten
(Temporary Residence)
*7.5*
Goes well with: The Black Heart Procession,
Pinback, No Knife
Thirteen years is a long time between albums, but members of local legends Three Mile Pilot have stayed busy in the interim. While Pall Jenkins spearheaded beloved chamber-pop outfit The Black Heart Procession, Zach Smith found success with Pinback.
Finally, they're back with an album that sounds not too far from an ideal combination of Pinback's precise, melodic rock and Black Heart's darker, piano-led dirges. Gone are the sci-fi references and aggressive, winding prog of their classic Chief Assassin to the Sinister, supplanted by a set of melancholic songs in the four-and-a-half minute range. This sounds like the work of men who've been touring and struggling with label logistics far too long to be optimistic about their lifestyle, as song titles "Grey Clouds," "Battle" and "Still Alive" should attest.
Strangely, it's also the most accessible record Three Mile Pilot has ever made—mature and consistently lovely, but still identifiable as the product of the same guys who wrote "Shang vs. Hanger," even without the bagpipe sounds. For a moment on the yearning, catchy "Same Mistake," I even suspect TMP could break through on the radio the way they deserved to so many years ago. Pipe dream? Maybe. But at the very least, The Inevitable Past cements their legacy among the royalty of San Diego music.