San Diego, meet L.A.
Max Presneill wanted to do something to help take some of the pressure and anxiety out of the art-exhibition process. The former gallerist and current museum curator also wanted to bring artists together in a fun atmosphere. So, Artra Curatorial, the organization he cofounded in 2009, started a series of one-night-only exhibitions called MAS Attack—"MAS" standing for "Mutual Appreciation Society."
The early Attacks were limited to greater Los Angeles but have since expanded to places like Las Vegas, San Francisco and Albuquerque, with Artra Curatorial bringing L.A. artists to meet up with and exhibit alongside artists from those cities. Now, San Diego's being brought into the fold. MAS Attack 8 will be held from 6 to 10 p.m. Saturday, Feb. 28, at San Diego Art Institute (SDAI) in Balboa Park—75 artists will make the trip south to hook up with 75 San Diego artists.
There are some rules: Artists must be there in the flesh and must wear name tags so that attendees can place names and faces with the art on display ("A house party is not a house party if you don't turn up," Presneill says). Artists select their own artwork to show and must schlep it to the exhibition—no consigning that duty to a gallery. No sales may occur. ("How sales are going isn't how your career is going," Presneill says. "How sales are going doesn't say anything about the quality of your artwork.") And no VIPs.
"Everything is about the exhibition. It's about meeting each other," Presneill says. "We've actually turned down shows because they wanted a VIP section first. It's really relaxed. We tend to drink a lot at these things. We hang out with each other and really build a sense of community for the artists."
The L.A. artists were selected through a nomination process on Facebook, and there's a deliberate mix of genres, styles and career status—big names and emerging artists. The San Diego contingent, chosen by SDAI, includes many artists that CityBeat has covered, obviously too numerous to mention. Deschutes Brewery will provide the beer. There'll be live music and a DJ set.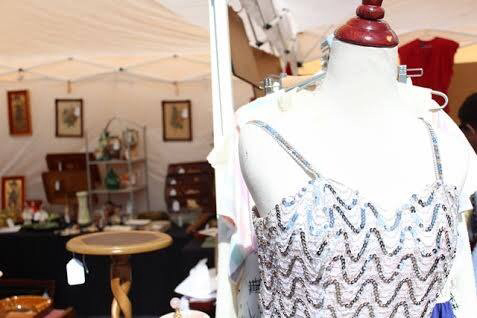 Photo by Stephen Grosch
Cool old stuff
In the last couple of years, the San Diego Vintage Flea Market's grown from hosting roughly 30 vendors to, now, a retro-goods lover's wonderland, featuring more than 90 purveyors of jewelry, clothing, furniture, vinyl records, re-purposed goods, cocktail-making accouterments—you name it, they have it (for a full list of vendors, see SDVFM's Facebook page). The next market takes place Sunday, March 1, from 9 a.m. (get there early, folks) to 3 p.m. at the North Park Theatre's (aka Observatory North Park) back parking lot (2891 University Ave.). This iteration's sponsored by Lionel's Legacy Senior Dog Rescue and doubles as a fundraiser for the pups. Bring age-appropriate dog food, toys, treats or bedding to donate, or make a monetary contribution at the market's info booth.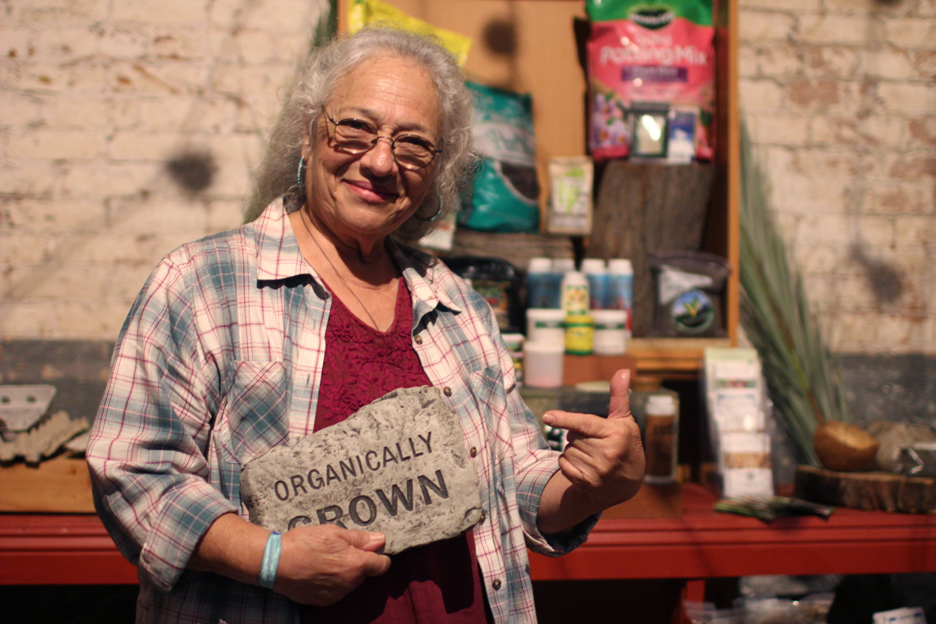 Photo by Bob Green
Taking root
A grassroots group in Barrio Logan has been stocking up on hundreds of jalapeño, carrot and other organic seeds. Folks from the recently formed Barrio Seed Bank will introduce their project to the community and discuss plans for starting a community garden, farmers market and other ways to provide healthy, fresh, locally grown food to their neighbors. From 2 to 10 p.m. Saturday, Feb. 28, at Bread & Salt (1955 Julian Ave. in Logan Heights), the Seed Bank will celebrate its launch with plant and seedling exhibits, a seed-bomb-making workshop hosted by the School of Guerilla Arts, live screenprinting by The Roots Factory, a children's workshop and more. Free seeds will be given out from 2 to 6 p.m.; music by Radio Pulso Del Barrio will follow.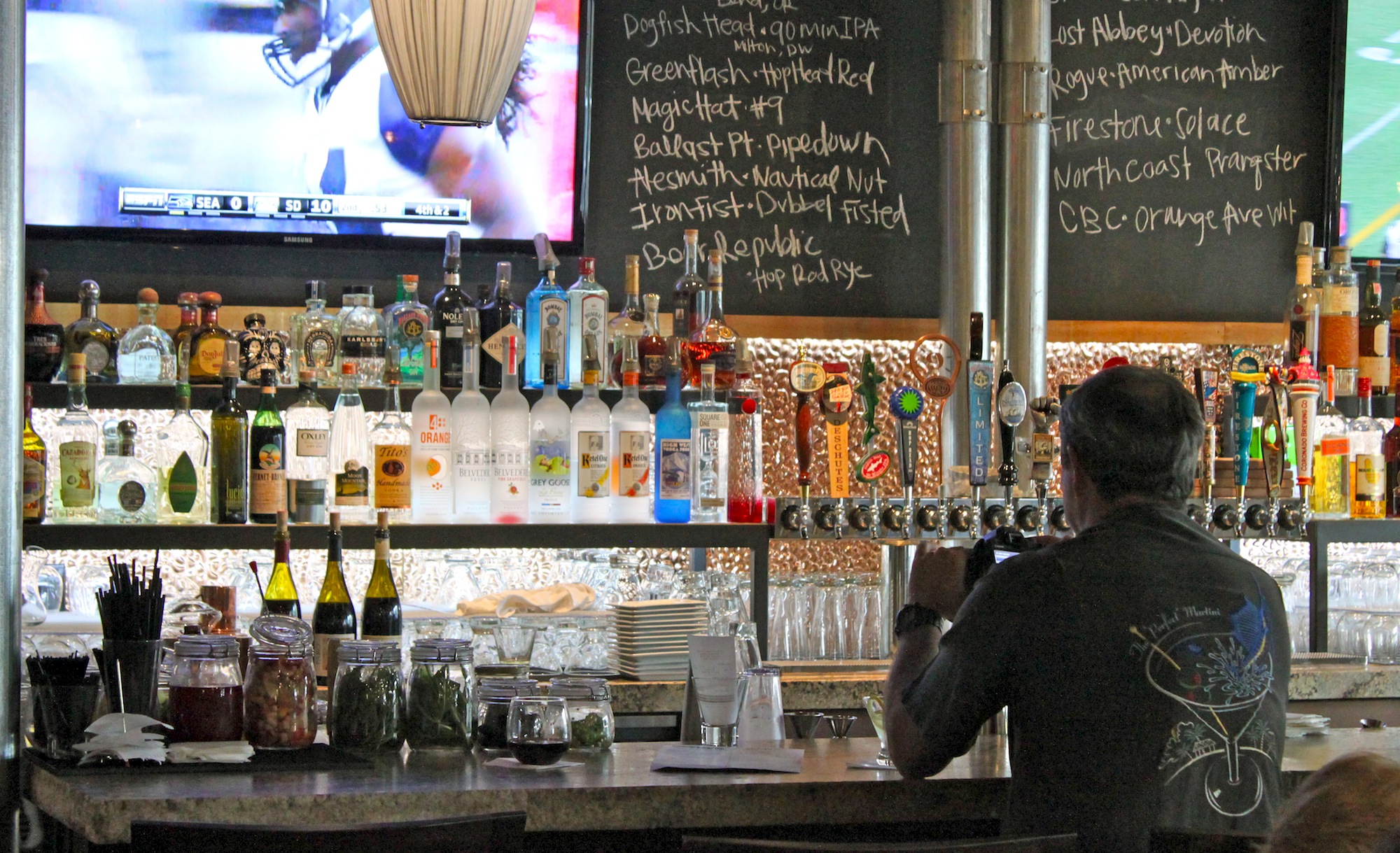 Perfect pairings
One of San Diego's best young craft breweries is teaming up with two of the region's top chefs for the monthly dinner series Cooking With Friends. Leroy's Kitchen and Lounge (1015 Orange Ave., Coronado) executive chef Tim Kolanko has invited longtime friend Paul Arias of Pacific Beach's The Fishery and Greg Hess of Mike Hess Brewing to design an impressive five-course meal. The top-notch vittles include fish 'n' chips with chestnut-honey mustard paired with the Grazias Vienna Cream Ale, yellowtail crudo paired with the award-winning Habitus Rye IPA and affogato MooTime cheesecake ice cream paired with the Grazias Coffee Infused Vienna Cream Ale. The event takes place 6:30 p.m. Tuesday, March 3. The cost is $55 per person. There are only 40 seats, so make a reservation by calling the restaurant at 619-437-6087.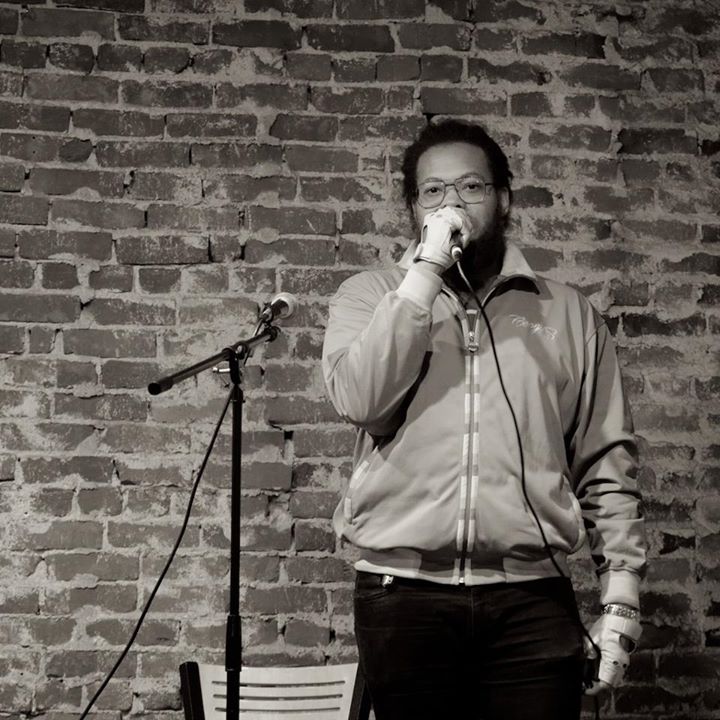 Red and read
San Diego's alt-lit scene has grown considerably in stature and visibility in recent years, though it's still rare to discover a vibrant poetry scene outside of an open-mic or scholastic setting. That's where Red Poets Society comes in. The event takes place weekly at Russian restaurant Kafe Sobaka in Golden Hill (2469 Broadway), introducing an entirely new kind of poetry night in San Diego that's "not an entry level open mic," according to the organizers. Poets are allowed five minutes, uninterrupted, to share their verse. Comics and musicians aren't part of the program—it's intended for serious wordsmiths only. The first Red Poets Society happens at 6:30 p.m. Wednesday, March 4. The event is free, but patrons are asked to purchase one food item or beverage. Sassy critics welcome. 

Who's Arnold Friend?


Surely you read
Joyce Carol Oates
' "Where Are You Going, Where Have You Been" in high school or college (creepy guy, that Arnold Friend, right?). Oates has written more than three dozen novels and an more short stories that you can possibly count. She's a national treasure whose writing tends to focus on the darker sides of American contemporary culture—racial tension, familial dysfunction, poverty, violence. On
Thursday, Feb. 26
, she'll be in San Diego to speak as part of Point Loma Nazarene University's annual
Writer's Symposium by the Sea
. Tickets to her 7 p.m. talk, held in PLNU's Crill Auditorium, are still available and cost $15 each. Afterwards, she'll stick around for a book signing.  
Seeing the surreal
For the last three years, it took a drive to Las Vegas to feed San Diegans' craving for a surreal Cirque du Soleil show. This year, though, we made the cut and Cirque's
Varekai
tour will be stopping by the Valley View Casino Center (3500 Sports Arena Blvd.) from
Wednesday, Feb. 25, through Sunday, March 1
. The show's based on the Greek myth of Icarus and tells the story of a solitary young man who parachutes into a magical forest filled with fantastical creatures and lots of adventures. Of course, the story is secondary to the breathtaking acrobatics performed by an international cast of folks who at the very top of their craft. Check
the website
for showtimes. $35-$115. 


Does your event deserve to be in our top three? Email Kinsee Morlan.