Funny it up
San Diego's comedy scene is blowing up. We detailed the renaissance in our Feb. 4 issue, concluding that those annoying road trips to Los Angeles to perform or see quality comedy are things of the past. While the focus of the story was mainly on standup comics, improv—the geekier-but-just-as-funny cousin in the comedy world—is definitely having a moment, too.
"I wouldn't call this a renaissance, though; I'd call it us bursting forth," says longtime San Diego improv comedian Kevin Dolan. "Just three years ago, there was just one club dedicated to short-form improv and another that did it once a month. Now, in 2014 alone, I think we had over 900 shows performed by over 106 improv teams, and that was just at Finest City Improv."
Dolan is one of the organizers of the second annual San Diego Improv Festival, a three-day event packed with performances and training workshops that's happening from Thursday, Feb. 19, through Sunday, Feb. 22, at Finest City Improv (4250 Louisiana St. in North Park). Thanks to the popularity and success of the first fest, Dolan says, they received tons of performance applications from across the United States and Canada and were able to cherry-pick the 30 best teams, including headliners King Ten out of Los Angeles and the Chicago duo Dummy.
"Dummy—they tend to create characters that get themselves into very funny situations that the audience can identify with," Dolan says.
Slate contributor Justin Peters and his improv partner, Kelly Buttermore, who perform under the moniker From Justin to Kelly, will also be traveling from New York to perform and teach workshops at the fest.
"I'm telling you, the quality of the people we have coming in for this festival, there's no question in my mind that it'll be great," Dolan says.
Performances are at 7 and 11 p.m. nightly, and more than a dozen workshops will be held throughout the festival.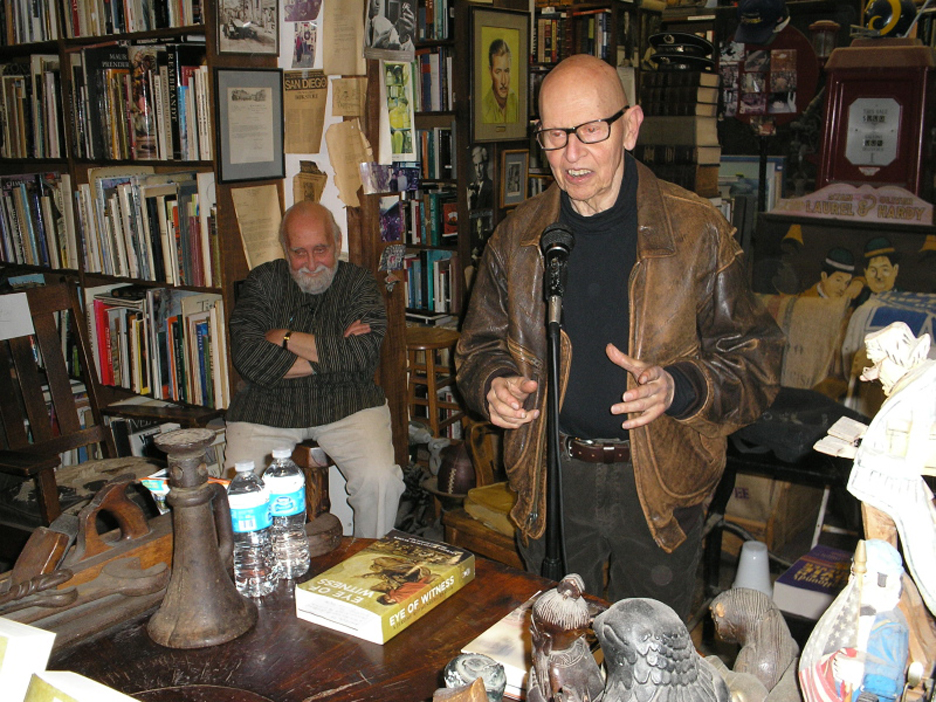 Photo by Dennis Wills
Art of riffing
Extemporaneous poems created in front of an audience, recorded and transcribed—David Antin calls them "talk poems." Since the 1960s, Antin has crafted his improvised poetry and put it to paper without punctuation in an unorthodox format intended to recreate the experience of the spoken word. At 7 p.m. Saturday, Feb. 21, at D.G. Wills Books in La Jolla (7461 Girard Ave.), Antin will read from his latest book, How Long Is the Present: Selected Talk Poems of David Antin. Also an essayist and celebrated art critic, Antin has taught in the Department of Visual Arts at UCSD for more than 25 years. The free event will include a discussion with the renowned author.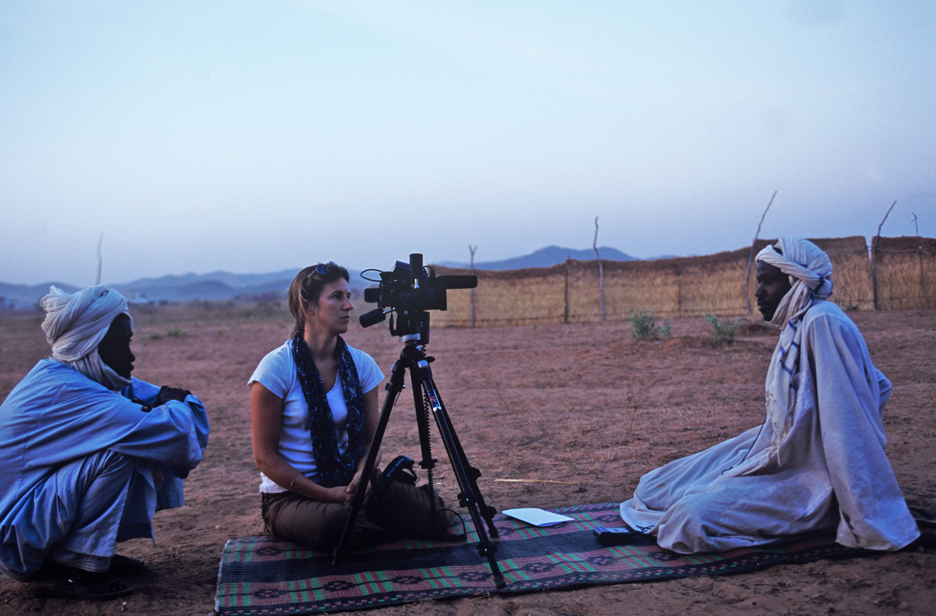 Photo courtesy of GoodPlanet Foundation
 Oh, the humanity
While folks were wringing their hands over what was to become of plans for a ginormous Balboa Park Centennial celebration (if you don't know what we're talking about, do catch up), the park's museums and cultural institutions were planning their own kick-ass ways to mark the 100-year anniversary of the 1915 Panama-California Exposition. On Saturday, Feb. 21, the Museum of Photographic Arts rolls out its contribution, 7 Billion Others. The immersive multimedia exhibition captures more than 6,000 people from 84 countries answering questions on things like love, fear, conflict, relationships and legacy. The result is equal parts art, anthropology lesson and cultural experiment—and it's not just a one-visit show: Every three months through Sept. 13, MOPA will introduce new content. Find a list of themes for each installation at mopa.org. 
 Theater's DNA
Among the many wonderful aspects of San Diego's vibrant theater scene is the number of programs geared toward developing new plays by emerging writers. Audiences get a chance to see informal staged readings and workshop versions of these works in progress. One of these programs, La Jolla Playhouse's DNA New Work Series, launched two years ago and is back for its third installment, starting Monday, Feb. 16, and continuing through March 1. The series includes four workshop performances of How to Be a Rock Critic by Jessica Blank (pictured) and Erik Jensen, based on the writings of legendary critic Lester Bangs ($15). Also on tap are free readings of six plays (reservation required): The History of American Pornography by Hilary Bettis, The Engine of Our Ruin by Jason Wells, Krik? Krak. Or the Last Tiger in Haiti by Jeff Augustin, What Happens Next by Naomi Iizuka, Kiss by Guillermo Calderón and Akeelah and the Bee by Cheryl West. Here's the full schedule.
Photo by Erik Jepsen
The music of art
Pianist Anthony Davis has long been at the forefront of contemporary jazz, having fused free-jazz improvisation with orchestral arrangements and even opera—see, for instance, 1992's X: The Life and Times of Malcolm X. And, more than a decade before that, in 1980, inspired by the paintings of Wassily Kandinsky, Davis penned a piece called "Five Moods from an English Garden" that seeks to convey through music the same sort of subjective response to nature that inspired Kandinsky's work. Davis—who's currently a professor of music at UC San Diego—will be performing "Five Moods," along with other original compositions at the San Diego Museum of Art in Balboa Park at 7 p.m. Thursday, Feb. 19. The show's part of a series of concerts to be held in conjunction with the museum's The Art of Music exhibition, which opens later this year. Tickets are $20.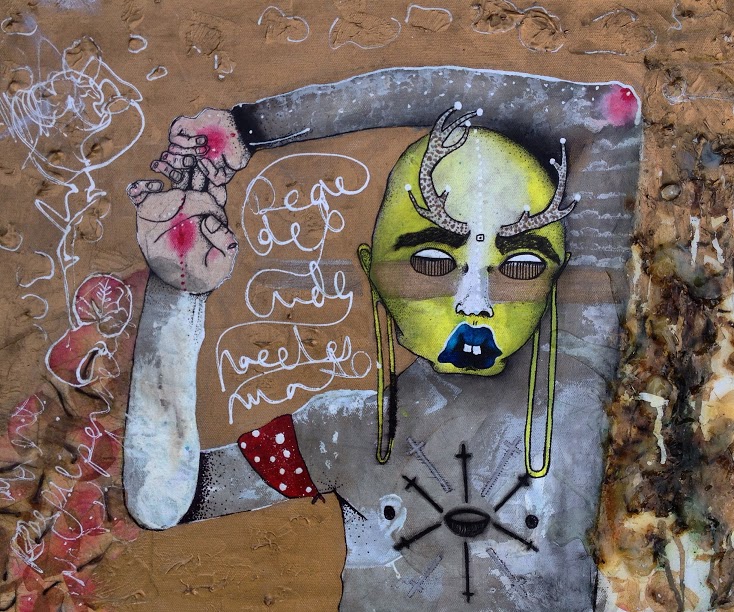 Room for art in Tijuana
Brothers Daniel and David Peña are both artists. David's work has been featured on CityBeat's cover, and we wrote about Daniel and his sound and film documentation of Tijuana street musicians. But recently, the young men moved into the realm of alternative-art-gallery owners. Out Here, a group show featuring San Diego and Tijuana artists, including Buffalo, Elsoldelrac, Eye Gato, Dear and others, will be the first big show in the brothers' new Out Here gallery and residency space at 158 Calle Chapo Márquez in Colonia Federal, a neighborhood that literally butts up against the border fence in Tijuana. Email Daniel: penafilm@gmail.com, for walking directions from the border or for more information about the future artist residency program. The show opens from 6 to 10 p.m. Saturday, Feb. 21.


Ernest Silva's legacy
It's been a little less than a year since artist Ernest Silva died. The UC San Diego professor emeritus had an impressive career, with exhibitions all over the U.S. and Europe and honors longer than we could possibly list here. Part of his lasting legacy is "The Rain House," an installation at the New Children's Museum. It's an immersive piece that, as CityBeat arts editor Kinsee Morlan wrote last year, "has achieved local-art-icon status." In Memory, Voyage, Full Moon, an exhibition featuring Silva's early paintings and drawings, the Athenaeum Music & Arts Library (1001 Wall St., La Jolla) seeks to introduce folks to this extraordinary artist. The show opens with a reception from 6:30 to 8:30 p.m. Friday, Feb. 20, and will be on display through March 21. As Silva wrote of his art, "My work is... a battle between secure destinations and the way life seduces us into the unexpected and previously unconsidered." If that's not what one wants from art, then we don't know what is.

Does your event deserve to be in our top three? Email Kinsee Morlan.