Was, not was
It's no secret that San Diego has allowed the demolition of some gorgeous architecture in favor of some questionable development. In homage to those noble fallen soldiers, the La Jolla Historical Society will host an art show, What Was Is, dedicated to 24 structures that would've likely become historic if not for the wrecking ball.
 "I hope to generate a dialogue in the community about the importance of historical old buildings and how they contribute to the cultural context of the city," said Heath Fox, the society's executive director. "I hope that people who don't normally think too much about historical preservation will see it in a new light."
The show includes paintings, photos, sculpture and multimedia works by both artists and architects. A catalogue of the event also includes fiction inspired by bygone buildings written by local authors.  
"Each artist was asked to imagine their building in some new reality and create a new work of art to express that," Fox said. "The idea of this is interdisciplinary cross-pollination, to allow contemporary artists and historic preservationists to enlighten each other."
Architect and artist Roy McMakin designed the theme of the show and will display his work along with local artists Mathieu Gregoire, David Jurist, Jean Lowe and Roman de Salvo. Also participating are architects Jennifer Luce, James Enos and James Brown, as well as writers Emily Hicks and Bruna Mori.
"Part of it is to highlight historic preservation in a way that's not typically done—let contemporary creative professionals interpret and express something about historic buildings," Fox said.
The show opens Saturday, Feb. 14, and runs through May 17 at La Jolla Historical Society Wisteria Cottage Galleries (780 Prospect St.). The gallery is open noon to 4 p.m. from Thursday to Sunday. Admission is free.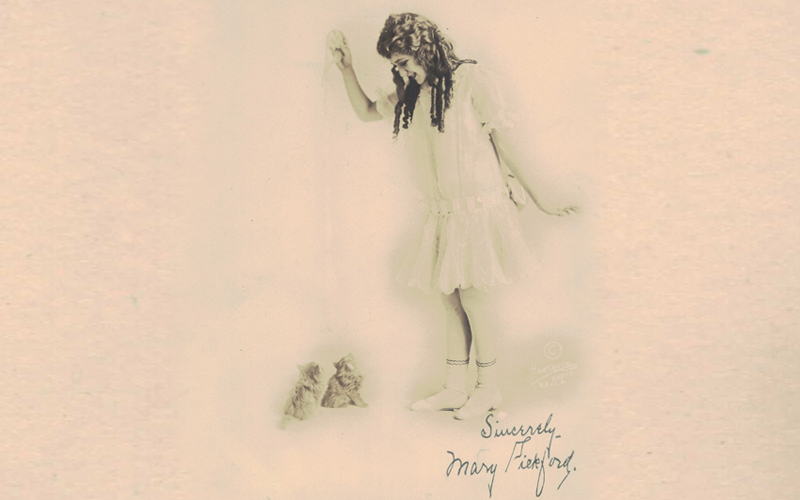 Old Town, big screen
In Ramona, the 1910 silent short movie directed by D.W. Griffith and based on the 1884 book by Helen Hunt Jackson, screen legend Mary Pickford is the title character, a young, mixed-race woman in 19th-century Southern California who falls in love and marries Alessandro (Henry B. Walthall), the son of a Native American tribal chief. The couple then endures terrible hardship, fueled by bigotry and greed, in the aftermath. The film, which helped shape Old Town as a tourist mecca, will be screened at 7:30 and 8:30 p.m. Saturday, Feb. 15, at Adobe Chapel in Old Town (3963 Conde St.), the original structure of which happens to be where the marriage in Jackson's book took place. Los Californios will provide musical accompaniment. Admission is $5; advance purchase is suggested.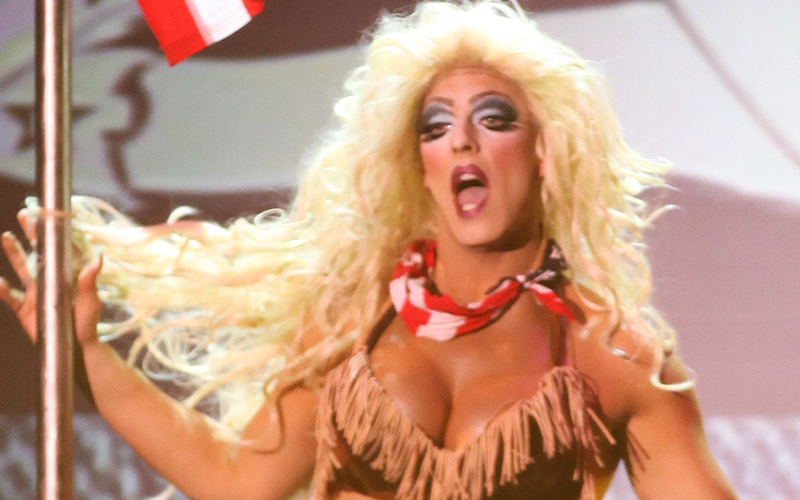 Photo by Cali Griebel Photography
Doin' it in drag
Being a drag queen isn't easy, which is why the Tantrums & Tiaras: Battle of the Bar Queens event is so damn entertaining. While a few of the contestants have drag experience, most are just recognizable bartenders, handpicked from local gay bars like Flicks and The Eagle, who've never so much as put on a dress, let alone danced around a stage in full regalia. The amateur drag pageant, which raises funds for the San Diego LGBT Community Center, will happen at 7 p.m. Sunday, Feb. 15, at The Observatory North Park (2891 University Ave.). This year's host is the inimitable queen of queens, Babette Schwartz. And as most drag-show-goers know, it's a good idea to bring cash to tip the hardest-working ladies. $25-$150.
Photo by Karolina Meza
TJ V-day
Tijuana band Madame Ur y Sus Hombres have made a name for themselves with a unique, trippy jazz-cabaret sound that's unlike much of the music being produced on either side of the border right now. This Valentine's Day, Ur is putting on a special performance in Tijuana called Dramas y Caballeros, in which the band will play in collaboration with the Orquestra de Baja California and visual artist Aldo Guerra. It promises to be a one-of-a-kind show; if you're seeking out fun and unusual Valentine's Day plans, it sure beats mini golf. Dramas y Caballeros takes place at 8 p.m. Saturday, Feb. 14, at Centro Cultural Tijuana (Paseo de los Heroes #9350). Tickets are $20-$30 and available at the box office.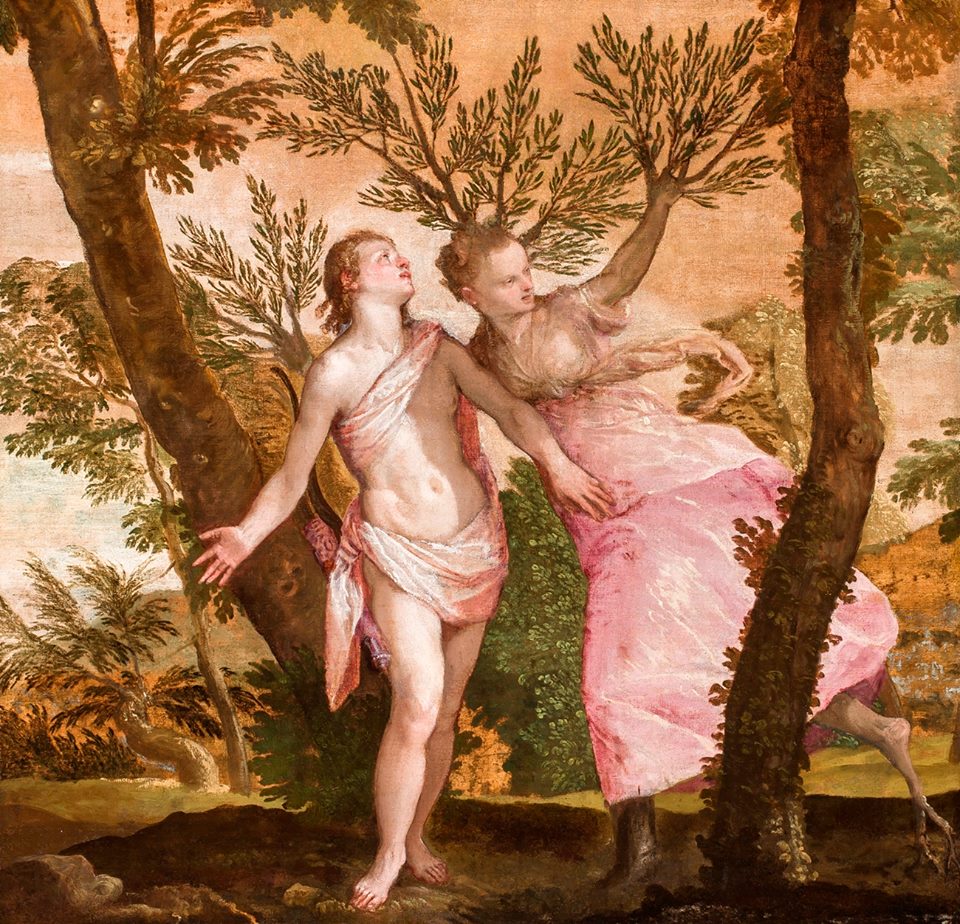 My artsy Valentine
Maybe you find picnics utterly romantic, but also a huge pain in the ass. On Saturday, Feb. 14, the San Diego Museum of Art and Panama 66—the museum's super-cool restaurant—are putting together the perfect romantic picnic-and-art experience for a Valentine's Day Dinner and Tour ($80 per couple). Start the evening off with a docent-led tour of the museum's love-themed works. Afterward, pick up your already-packed picnic basket and grab a seat in Panama 66's courtyard dining area, or on the Sculpture Garden lawn (blankets provided). Picnic baskets include two sandwiches, a cheese platter, assorted chocolate truffles and your choice of a bottle of champagne, wine or beer. (Vegan and veggie options are available; let the folks at P66 know in advance: 619-696-1966.) Tours take place at 5:30, 6, 6:30 and 7 p.m. and Panama 66 will offer live music from 6 to 8 p.m.
Photo by by Rich Soublet
Love story
Circle Circle Dot Dot, one of the more inventive local theater companies, has a major thing for San Diego. And it has a major thing for love. And for telling stories. CCDD has already produced two versions of San Diego, I Love You, a daytime, site-specific play involving love stories that unfold in multiple locations, with the audience walking from place to place to witness the action. This year, version 3.0, written and directed by artistic director Katherine Harroff, takes place on the UCSD campus and chronicles a romance between university students Louise and Joanne. Adult themes are explored, and there's lots of walking involved, so leave the toddlers at home and wear comfy shoes. Performances run Saturdays and Sundays, Feb. 14, 15, 21 and 22, beginning at 1, 1:30, 2, 2:30 and 3 p.m. The starting point is the 7th Floor Bridge at the UCSD Hopkins Parking Structure on Voigt Lane. Where it goes from there, we have no idea. Tickets are $20, or $15 for students, seniors and military. Only 10 tickets per performance will be available.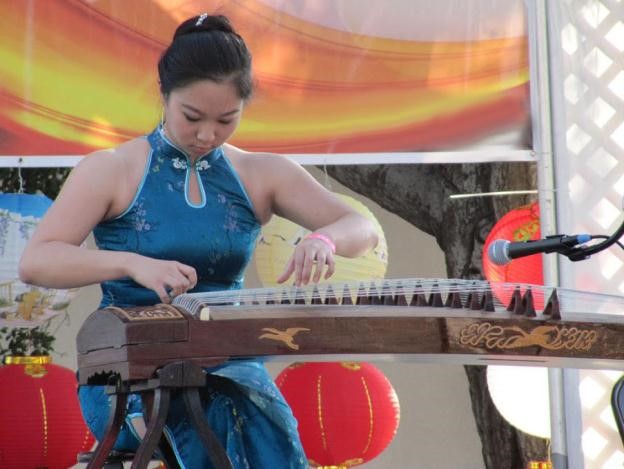 New Year, pt. 2  
The Little Saigon Foundation's
Lunar New Year Festival
comes from humble beginnings. In just five years, what started as a little community festival—held along the same stretch of El Cajon Boulevard in City Heights that the foundation is currently working to improve and rebrand as an arts-and-culture district—has since become a huge annual tradition attracting tens of thousands of people from across the county. Now held at Qualcomm Stadium (9449 Friars Road, Mission Valley), the event features Asian food stations (think BBQ and boba drinks), lion dances, carnival rides, the artsy re-creations of small replicas of iconic buildings and monuments from Southeast Asia and more. The three-day fest is happening from 5 to 11 p.m.
Friday, Feb. 13
, 10 a.m. to 11 p.m.
Saturday, Feb. 14
, and 10 a.m. to 10 p.m.
Sunday, Feb. 15
. Adult admission is $5, kids get in for $4.