Marvel at it 
It's official: Comic characters are mainstream. Thanks to the recent wave of blockbuster movies, even non-geeks who've never touched a comic book recognize the likes of Wolverine, Iron Man, Captain America and Thor.
The growing popularity means that a company like Marvel Comics can experiment with all sorts of strange new ventures, including dipping its toes into the mobile-hyper-reality-attraction realm (yup, apparently that's a thing).
The Marvel Experience—seven giant domes jammed with interactive games, a 360-degree 3-D projection theater, a Spider-Man climbing wall and more—will pop up at Del Mar Fairgrounds (2260 Jimmy Durante Blvd.) from Saturday, Feb. 7, through Feb. 22. 
Rick Licht, the guy who came up with the idea for turning Marvel characters into the stars of a walk-in digital amusement park, describes his years-in-the-making creation as something he hopes will entertain both hardcore comic-book nerds like himself and the more casually interested folks who've maybe only seen a few of the flicks.
"You've seen The Avengers or Iron Man, right?" Licht asks. "That's all you need to know before you go to this. The experience was not built specifically for the fan-boys. I will tell you, though, that we did include about 50 or 60 Easter eggs in there for the super fan-boys, so they'll be happy, too."
Licht says The Marvel Experience is essentially a two-hour story or interactive movie that unfolds as groups of people are led through the domes (tours leave every 30 minutes and timeslots can be reserved online at themarvelexperiencetour.com with purchased tickets, which start at $34.50).
Folks begin by choosing a name and getting an official SHIELD ID card. They're then greeted by an animated version of Tony Stark, and, from there, cutting-edge technology helps bring the story to life.
If you're into this sort of thing, your age probably doesn't matter. But, a blogger in Dallas, where the experience launched, called The Marvel Experience "crack for 6-year-olds"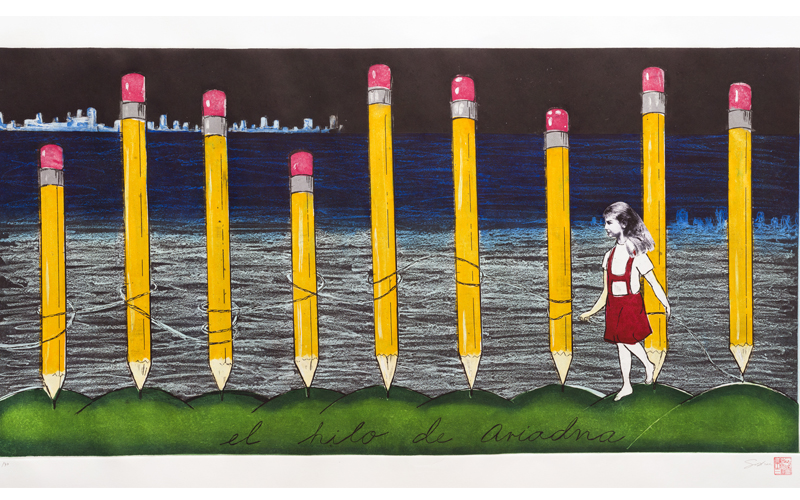 Cuban artist Sandra Ramos' "El Hilo de Ariadna"
La Isla Grande
Consider it a warm-up for that trip to Havana youíll soon be able to take. On Thursday, Feb. 5, from 6 to 10 p.m., the San Diego Museum of Art brings back its popular Culture & Cocktails event, this one inspired by the four pieces of Cuban contemporary art, currently on display in the Welcome Gallery, that the museum recently acquired. The evening includes Cuban eats and drinks—like an Old Havana dark-rum cocktail—and workshops where you can learn to roll a cigar or make a fedora or a Carmen Miranda-style fruit headpiece. Tickets are $20 pre-sale, $25 at the door. And, over at the museum's outdoor restaurant and bar, Panama 66, the innovative, Latin-inspired trio Besos de Coco will play a free show from 8 to 11 p.m.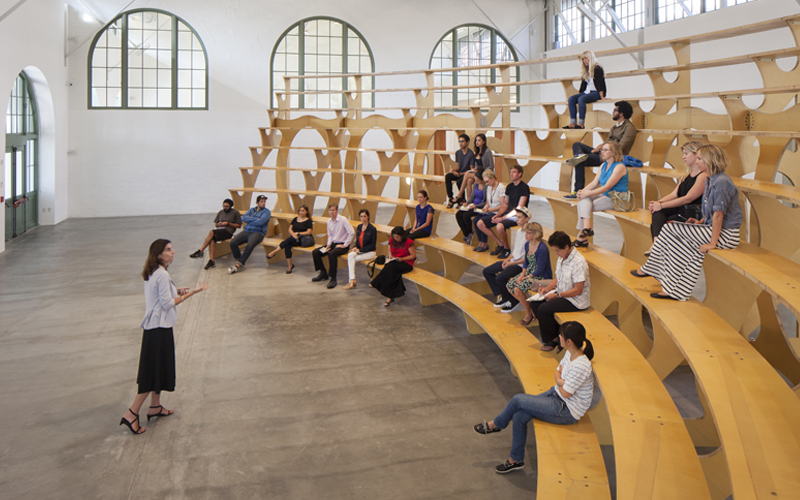 Photo by Pablo Mason
Lit rats infest museum
Irreverent, edgy, often-subterranean writers read their work to an audience of lit-crazed beatniks. It's called Vermin on the Mount. And, no, it's not a collection of Jesus' ethical teachings; but, yes, it's usually chock full of insights into the human condition. On Friday, Feb. 6, host, curator (and CityBeat contributor) Jim Ruland will bring five Southern California writers to the Museum of Contemporary Art San Diego (1100 Kettner Blvd., Downtown) for a special edition of the event. Kicking off at noon, the readings will be the latest in a series of happeningss at the museum where the audience watches from Rita McBride's sculpture-slash-arena, Public Tilt. Featured authors include Lisa Brackmann, Sean Carswell, Steph Cha, Heather Fowler and Ben Loory. The event is free with the $10 museum admission. 
Photo by Jose A Guzman
Workin' it
America's most famous drag queen is taking her reality TV show on the road. RuPaul's Drag Race: Battle of the Seasons 2015 "Condragulations" Tour sashays into the House of Blues (1055 Fifth Ave., Downtown) on Thursday, Feb. 5. Hosted by Bianca Del Rio, the show features performances by some of the best contestants from Drag Race's past six seasons, including Adore Delano, Alaska 5000, Ivy Winters, Manila Luzon, Phi Phi O'Hara, Raja and Sharon Needles. (The line-up's subject to change without notice because, drag queens.) Tickets for this all-ages show are $41 for general admission, $112 for VIP—and any kiddos must be accompanied by an adult. Doors open at 7 p.m. Show starts at 8.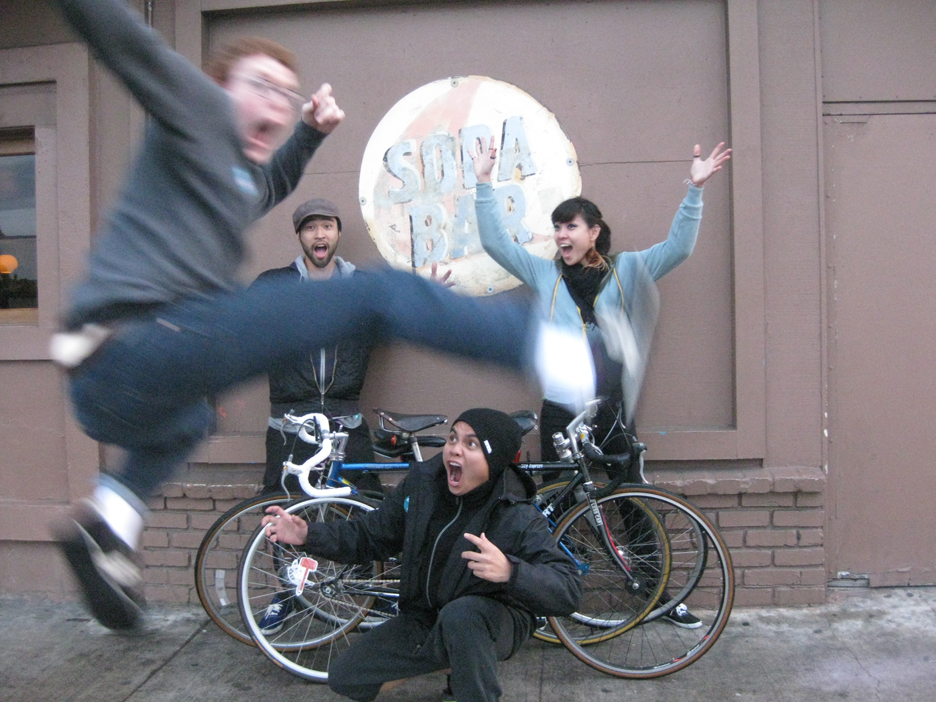 Rubber on the road
San Diego will probably never stop being a city of motorists, but in the last few years, cyclists have been slowly taking over a sizable patch of road. The reasons are twofold: It's convenient to do so in more densely populated neighborhoods like North Park and City Heights. And, it's fun! Bike the Boulevard is one event that's been getting people out of their cars and onto a bike for a series of stops along El Cajon Boulevard. For the latest installment—which happens from noon to 5 p.m. Saturday, Feb. 7— stops include a parklet party with games and snacks, beer tasting at The Homebrewer and bingo and BBQ at The Hideout. The ride starts at noon at the parklet at 4237 Alabama St. (just outside Mama's Deli) in North Park. 
Blurred lines
Julian Kreimer is somewhere between a plein-air and an abstract painter. Since the artist's residency at Lux Art Institute began last month, he's been painting outside, using Lux's lush grounds as inspiration. He then brings his paintings inside his temporary studio at Lux and uses his brushes to blur the lines of the landscapes, transforming the works into a mash-up of traditional genres. Meet Kreimer and learn more about his process at the next Lux Art Studio Series, happening from 5 to 7 p.m. Thursday, Feb. 5, at the gallery (1550 South El Camino Real, Encinitas) and the new Education Pavilion down the hill. The artist will discuss his work after a wine reception. Register here. $10.
 At Liberty  
In case you didn't know, the former Naval Training Center in Point Loma is now called NTC at Liberty Station (2640 Historic Decatur Road), and what used to be a school for warfare is now loaded with art and culture. The first Friday evening of every month, the galleries and museums there open their doors and invite folks in for a free look-see. It's called Friday Night Liberty, and the next one is from 5 to 9 p.m. Friday, Feb. 6. The literary-performance group So Say We All will share its latest batch of stories from 7 to 9 p.m. at Barracks 17, and you can check out the first show at the newly reopened New Americans Museum in Building 202,Narratives of Resilience: Reimagining Homeland—curators Carolyn Castaño and Adriana Martinez Noriega will be on hand. Meanwhile, on the second floor of Building 201, Expressive Arts Institute and artist and writer Therese Rossi will facilitate a snail-mail Valentine-art event at which attendees can create mixed-media missives that will be sent out randomly to other attendees. That's just the beginning; in all, there are nearly a dozen art spaces to peruse. 
Does your event deserve to be in our top three? Email Kinsee Morlan.