1. Adventures in hyper-reality
When you look at Alex Prager's work, a handful of influences come to mind: Alfred Hitchcock, color-photography pioneer Williams Eggleston, David Lynch, Cindy Sherman. Yet, at the same time, Alex Prager is singularly Alex Prager. The self-taught photographer and filmmaker's work is laden with meaning and visually stunning—her subjects are all seemingly plucked from the Technicolor 1960s and impeccably styled into beauties, misfits, antagonists and average Janes and Joes. In much of her work, Prager delves into the notion of the crowd and what it means to blend in, stand out and be judged. As The New York Times wrote about her recent short film, Face in a Crowd, "Prager's direction and costuming deliberately exaggerates character, inviting the viewer in to search for clues, while her angles insist on distance."
Face in a Crowd, and three more of Prager's short films—Despair, Sunday and La Petite Mort—will screen at the Museum of Photographic Arts in Balboa Park on Thursday, Jan. 29. Doors open at 6:30 p.m.; the films screen at 7:30. It'll be the first time Prager's work has been shown in San Diego, says Chantel Paul, MOPA's assistant curator. 
"I've been looking at her work for along time, for years," Paul says, "and I've really been looking for an opportunity to bring it to San Diego." 
The event is part of the museum's ongoing "Darkroom" series, which Paul describes as "our opportunity to be a little more experimental with our programming."
Prager's a Los Angeles native whose films and photography have been shown at Art Basel, the L.A. County Museum of Art, the Museum of Modern Art in New York and London's Arts Club. At MOPA, she'll be on hand to discuss the films with attendees after the screening. The evening also includes a performance by the quartet that scores Prager's films, something that Paul's especially excited about. 
"From the moment people walk in the door, we wanted to create an experience," she says.
Admission is $10. mopa.org, alexprager.com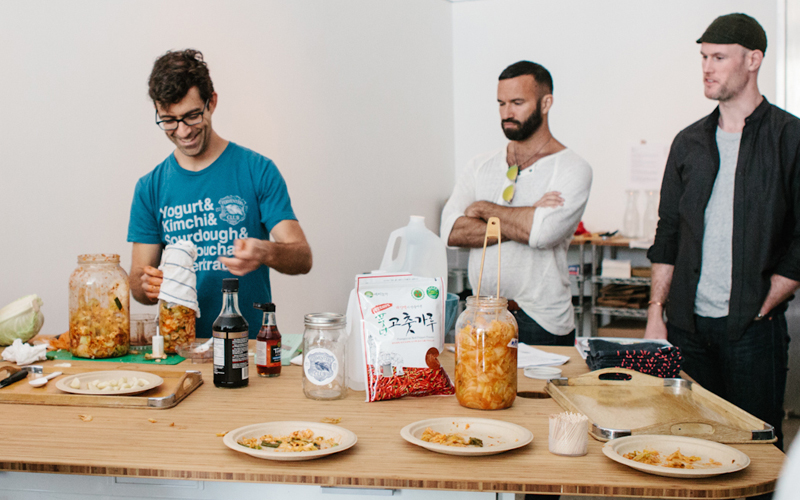 2. Spoiled delicious 
It's the metabolic process of converting sugar into alcohol, acid or gas. Any guesses? It's fermentation! It's how kimchi, kombucha tea and beer are made. And Encinitas has a whole festival dedicated to the production, preparation, philosophy and consumption of such edibles. The first annual San Diego Fermentation Festival happens from 10 a.m. to 3 p.m. Sunday, Feb. 1, at The Ranch in Encinitas (450 Quail Gardens Drive). Along with a vendor marketplace of food makers, food trucks and instructional booths, the event includes an "ambrosia garden" featuring, among others, companies like Golden Coast Mead, Vesper Vineyards and Modern Times Beer. The keynote speaker is Sandor Ellix Katz, New York Times bestselling author of The Art of Fermentation. Tickets are $25, or $35 with admission to the ambrosia garden. sandiegofermentationfestival.com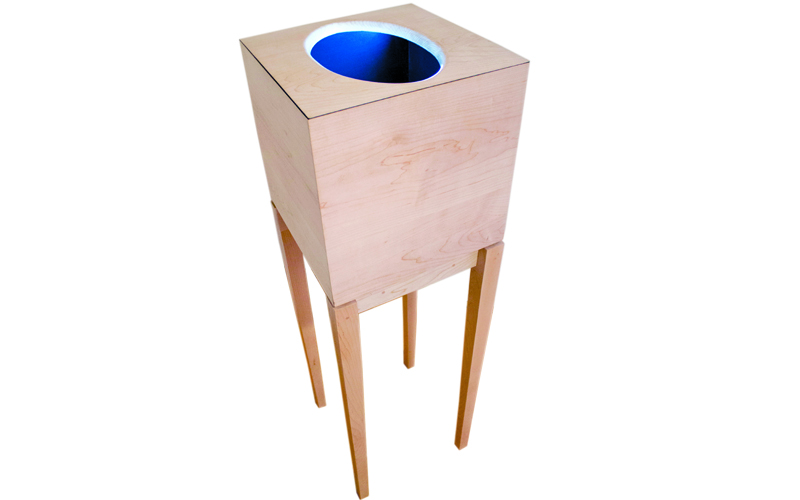 3. Depicting apprehension
Co-curators Dia Bassett and Lianne Thompson Mueller invited artists to explore the topic of social anxiety for Cognitive Camouflage, a group show opening at A Ship in the Woods (1660 Lugano Lane, just east of Del Mar), from 6 to 11 p.m. Friday, Jan. 30. The exhibition includes Brian Dick, Margaret Noble, Ingram Ober, Perry Vasquez, Don Porcella, Marisol Rendon and other well-known area artists (plus one psychologist). Social anxiety takes on many forms, from the age-old desire to fit in and project a perfect image to the more nuanced tension that comes with the ubiquitous technology that's part of our daily lives. Each artist thoughtfully tackled the subject by creating installations, sound pieces, film, paintings and even interactive performances. Suggested donation at the door is $5 to $15. shipinthewoods.com


Does your event deserve to be in our top three? Email Kinsee Morlan.