1. Look and laugh
There are some comedians—like late greats Richard Pryor and Andy Kaufman—whose stand-up acts are so provocative and theatrical, they could easily be categorized as performance artists, especially if the gigs take place in an art museum rather than a comedy club.
And, lately, more and more artists have been either crossing over into stand-up—using the opportunity to reach a new audience outside of the art world—making art about stand-up comedy or referencing comedians in their work. Museum of Contemporary Art San Diego associate curator Jill Dawsey took note and pieced together Laugh-in: Art, Comedy, Performance, an exhibition that examines the trend. The show opens Friday, Jan. 23, at the museum's La Jolla location (700 Prospect St.) and will be on view through April 19.
"It's kind of a zeitgeist thing," Dawsey says. "And it's interesting because I think there are a lot of parallels between those two worlds, and there are a lot of reasons artists might be thinking about comedy right now."
Laugh-in explores some of those reasons and gives folks a good look at the various artistic paths the trend has taken. There'll be video installations, photography, drawing, painting, sculpture and more media by 19 contemporary artists, including Cory Arcangel, Jibz Cameron (better known as Dynasty Handbag) and Tammy Rae Carland.
"One of the works takes the form of a PowerPoint presentation," Dawsey says. "It's pretty funny. It's by Jonn Herschend... And when you watch it, it's almost like someone is telling a joke that begins to unravel. It breaks down in the process and, eventually, you end up realizing that the narrator of the PowerPoint is having an affair with a coworker. It becomes this sort of sordid tale."
While the show is funny, Dawsey says it also takes on some heavy and dark themes like racism, sexuality and gender.
"The show looks at some difficult questions but also laughs at the same time," she says. mcasd.org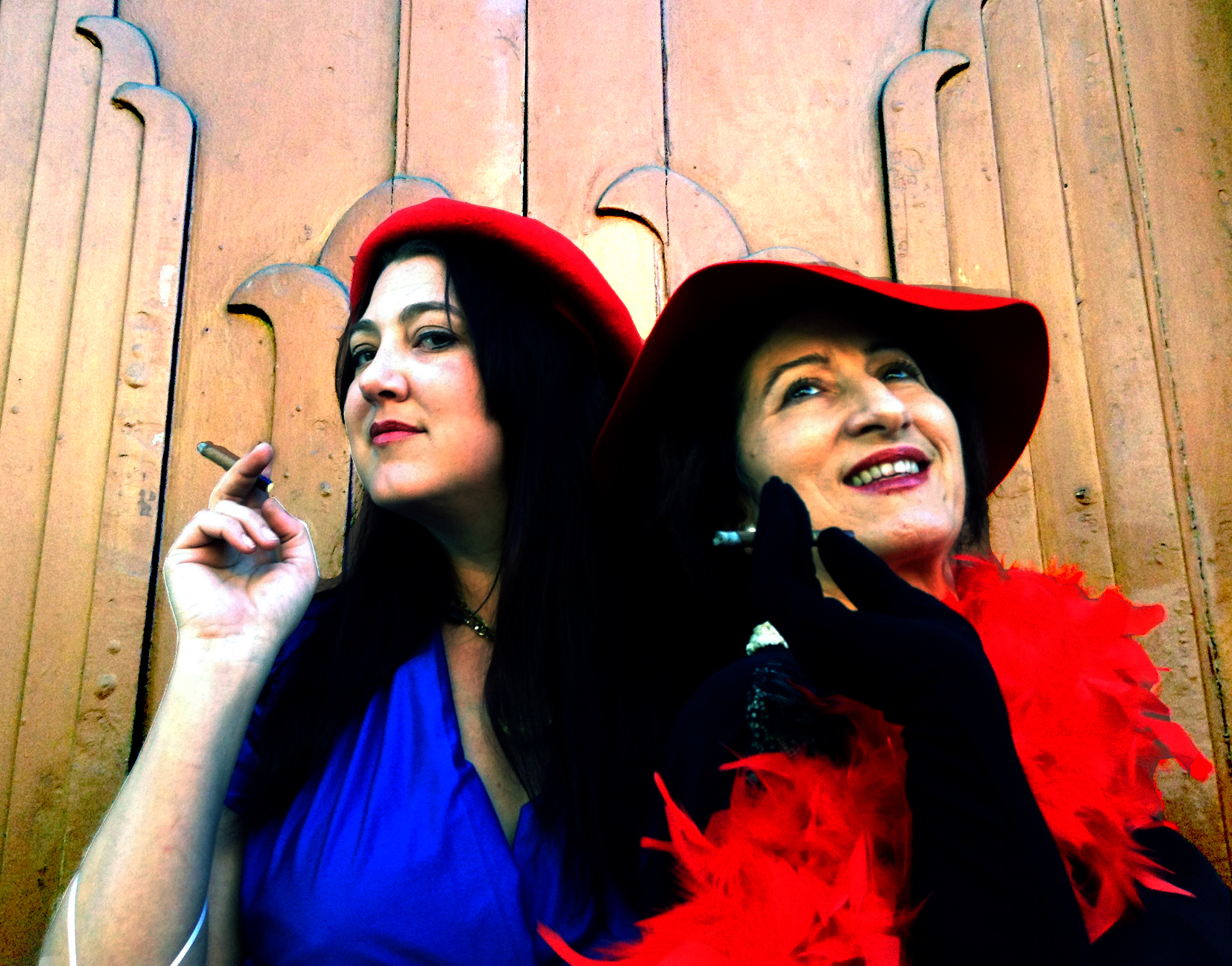 Photo by Valerie Power
2. Paris, 1939
On March 30, Chronos Theatre Group will open its full production of a play called The Balcony, and as a tease, Chronos will team up on Saturday, Jan. 24, with Technomania Circus to present Cabaret au Balcon, which is billed as an "interactive time-travel nightclub" experience. From 8 p.m. to midnight, one of the theaters inside the Tenth Avenue Arts Center (930 10th Ave. in East Village) will become a 1939-era Parisian art deco cabaret, with nightclub-style seating to encourage mingling. There'll be music and dance performances, a French flea circus, adult beverages, bread and cheese to munch on and an audience-participation spy game pitting the French resistance and the Nazis. Come in costume or rent accessories on-site. The event is 21-and-up, and tickets are $10. chronostheatre.com
Photo by Paul Wilson
3. Gripping flicks
Mindless entertainment, such as some Hollywood blockbusters, can obscure the harsh reality of the world. But what's the price of blissful ignorance? If we open our eyes to the suffering, challenges and triumphs of others, what effect does it have on our lives? Judge for yourself at the 2015 Human Rights Watch Film Festival. Held at the Museum of Photographic Arts in Balboa Park (1649 El Prado), the festival includes six movies focused on political courage in front of and behind the camera. The series opens with a reception at 6 p.m. and a screening of Sepideh—Reaching for the Stars by Berit Madsen at 7 p.m. Thursday, Jan. 22, and runs through Sunday, Jan. 25. Single-screening tickets are $8. Tickets for the entire festival are $35. mopa.org/hrwff
Does your event deserve to be in our top three? Email Kinsee Morlan.