Fun with biodiversity
Hey, you guys! Let's go to the San Diego Natural History Museum to learn about the region's biodiversity!
Ugh! No! Boring!
Absolutely not, says Michael Field, the museum's lead designer, who spent three years crafting Coast to Cactus in Southern California, the upcoming exhibition, opening Saturday, Jan. 17, at the Nat (1788 El Prado in Balboa Park). "Of all the exhibits I've ever done of 30 years, this is by far the most fun," he says. "There's humor throughout, and there are little surprises throughout."
For instance, how about a realistic, computer-driven robotic rat that suddenly scurries across a fiberglass roof of a display that depicts a canyon-facing backyard of a midcentury North Clairemont home? The rat's random movements never repeat. Or a drawer that opens to reveal a growling mother opossum defending her babies, as she might do in someone's garage?
Coast to Cactus will take folks on a hike that begins at Peñasquitos Lagoon, then heads to Torrey Pines, then to that North Clairemont backyard and adjacent canyon bottom. From there it goes to the chaparral for an immersive experience with how wildfire impacts the environment, then on to the mountains, where the focus is the effect of climate change on local pine forests. The last stop is the desert, where one side is springtime in bloom and the other is a theater setting where you can sit and see the desert at night through the experience of camping kids.
Some of the displays play with scale—for example, a 2-inch wetland mud sample with normally tiny critters is blown up to 5 feet tall, "and all these animals are giant," Field says. Kids can crawl into burrows to see huge shore crabs. Folks can play a native-or-not guessing game. There are things to touch and smell. 
"We've got a front-row seat to the biggest extinction event in history," Field says. "There's 22 million people all living in this little strip from Santa Barbara to Ensenada—that's put a lot of pressure on these plants and animals, and many of these plants and animals are only found in this coastal strip."
But it's not all bad news, he says: "We live in this incredible place, with this incredible biodiversity, and it's still fantastic." sdnhm.org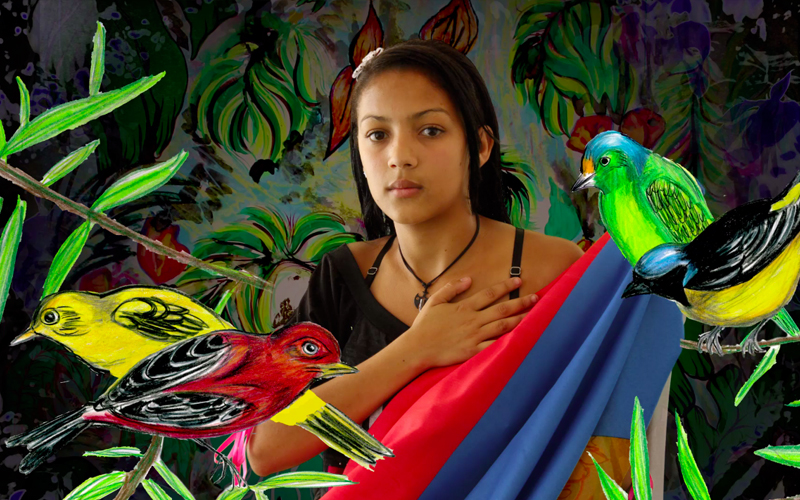 Back and better
The New Americans Museum is ready for Take 2. From 6 to 8 p.m. Friday, Jan. 16, it'll re-open in its Liberty Station space (2825 Dewey Road, Suite 102, in Point Loma) for the first time since shuttering in 2009. This time, the organization will bring in original, commissioned exhibitions (as opposed to traveling exhibits, which were often featured before) and spearhead projects that celebrate the stories of immigrant communities in the U.S. Kicking things off will be Narratives of Resilience: Reimagining Homeland, a two-in-one show featuring a collection of woven tapestries from San Isidro, Colombia, and contemporary work by Los Angeles artist Carolyn Castaño, whose new series explores the impact of armed conflict on women in Colombia. The show will be on view through March 21. newamericansmuseum.org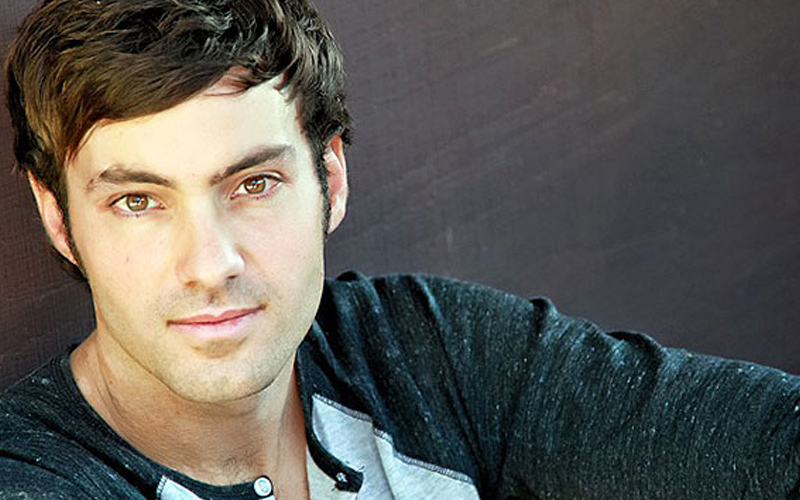 Funny business and pleasure
So, you've been practicing your stand-up and want to size up the competition, or perhaps you're simply a connoisseur of the comedic arts. Either way, if laughter is your medicine, the doctor is in. Back again after its debut last year, the San Diego Comedy Festival has lined up 10 days of events, including comedy contests, seminars for beginning stand-ups, mixers and performances by comedians from around the country. Headliners include Bob Zany, regular guest of the Bob and Tom Show radio program, as well as Jeff Dye, host of MTV's Money from Strangers. The festival runs Thursday, Jan. 15, through Sunday, Jan 25, at the Comedy Palace (8878 Clairemont Mesa Blvd.). Day passes start at $20, $300 for a full VIP festival pass. sandiegocomedyfest.com


Does your event deserve to be in our top three? Email Kinsee Morlan.