1. Landing a punch line
In search of some fresh material for his New Year's Eve standup show in San Diego, comedian Hannibal Buress said he'll be roaming around Downtown earlier that day. If you run into him, you might ask him for his impression of the city, which he told CityBeat is like "L.A. without the showbiz," with an oddly placed airport.
"I'm weirded out by how the airport is very close to downtown," Buress said. "That kind of throws me. It's like right there. That airport is so close." 
The Chicago native's deadpan observational humor is subtle, turning mundane anecdotes into laugh-out-loud moments through impeccable timing. No matter how often you've seen Buress deliver the same tightly crafted joke, it feels like he's just riffing off the top of his head.
"I talk about sex and traveling, but not necessarily in that order," he said. "I talk about what's interesting to me and different thoughts and observations and true stories. I just want people to enjoy my perspective and the effort I put into putting on the show."
After about 13 years as a comedian, Buress' career is taking off. Beyond touring as a stand-up comedian, he's on the Comedy Central show Broad City and co-hosts The Eric Andre Show on Adult Swim. He's also working on a movie called Daddy's Home, which stars Will Ferrell and Mark Wahlberg.
While his material isn't necessarily political, Buress was thrust into the spotlight after a performance in October during which he called Bill Cosby a "rapist" at a venue in Cosby's hometown of Philadelphia. Inspired by the public attention generated by Buress' comments, Barbara Bowman wrote an op-ed in the Washington Post a few weeks later, alleging that Cosby drugged and raped her. Since then, Cosby has faced intense public scrutiny, with a total of 20 women alleging similar stories.
Buress' Comedy Camisado Tour stops at the Balboa Theatre (868 Fourth Ave., Downtown) on Wednesday, Dec. 31. Tickets are $35. sandiegotheatres.org, hannibalburess.com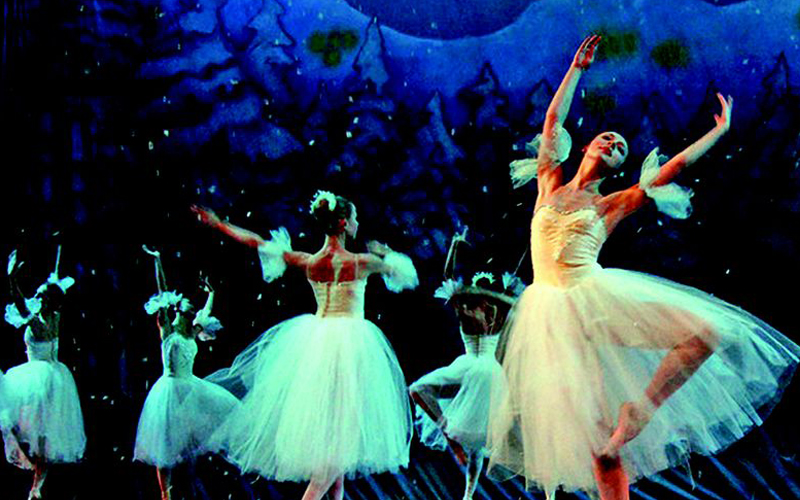 2. It's tradish
The rats, the snowflakes, the Cossacks: The Nutcracker is a holiday tradition as important to some as hanging stockings. Yet there are almost as many versions of the dance as there are fake Santas piling kids on their laps at local malls. So, the question becomes: Which one? The San Diego Ballet's Nutcracker has a few things going for it. For one, it' happening after Christmas—at 7:30 p.m. Saturday, Dec. 27, and 2:30 p.m. Sunday, Dec. 28—which means less stress and shopping interference. Also, despite what the name implies, the ballet company features a roster of professional dancers from around the world. Plus, tickets start cheap ($20). The shows happen at Copley Symphony Hall (750 B St., Downtown). sandiegoballetdancecompany.org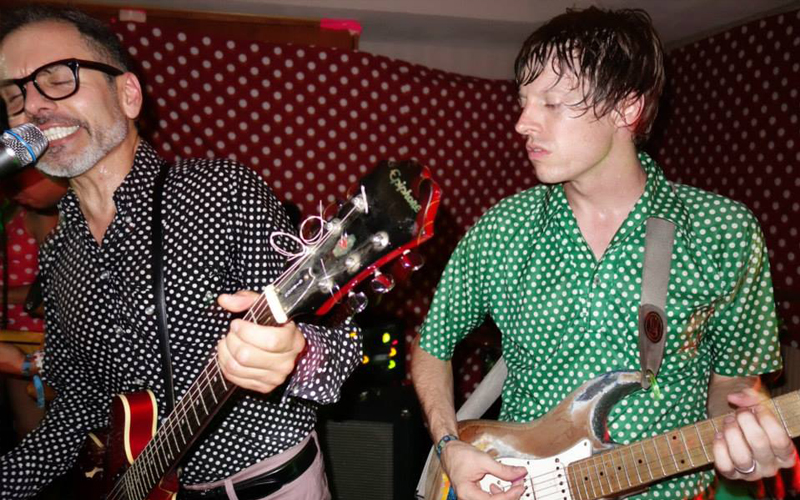 3. Stones soul picnic
For 20 years, The Casbah held Exile on Kettner Blvd. on Christmas Eve, bringing together members of the local music community to tear through a set of classic Rolling Stones tunes. This year, "Exile" is taking a temporary hiatus, but there's still a talent-packed classic rock-and-soul Christmas Eve show for rock 'n' rollers to revel in. Lauren Scheff leads an all-star band of locals that, once again, will play Rolling Stones covers; The Schitzophonics will play a set full of soul Christmas songs; and The Little Richards (featuring El Vez) will top it off with some old-school rock jams. It all happens on Wednesday, Dec. 24, at The Casbah (2501 Kettner Blvd.), and it's free. Doors open at 9 p.m.; 21 and older. casbahmusic.com

Does your event deserve to be in our top three? Email Kinsee Morlan.