This year, we decided to be concise with our guide to New Year's Eve happenings around town. There are just too many events citywide to be comprehensive, so we carefully curated and cherry-picked some of the most optimal ways to spend the last few hours of 2014.
We've split things up into four sections—dinners, live music, big bashes and smaller bar parties—with three picks in each category. It's short and sweet, so read through the whole thing and you just might find the perfect booty-bumpin,' fist-pumpin' all-out party or the quiet, romantic, four-course dinner of your dreams.
And remember, kids, the secret to a super-duper-fun night is making sure you've got a safe ride home. Don't be one of those people, please.


3 great dinners
Littles and bigs: Hipster parents can continue to have lives thanks to kid-friendly spots like Waypoint Public. The North Park hotspot (3794 30th St.) has a convenient little play area to corral the kids, which means breeders can enjoy the evening almost as much as singles. Waypoint is offering two seatings for its four-course, prix-fixe menu: a family dinner at 5 p.m. ($45 for adults, $10 for kids) and the more grownup seating at 7:30 p.m. ($65 includes champagne and entrance to the after-party). The menu includes things like a truffle bacon short-rib burger and a roasted-beet and pork-belly salad. waypointpublic.com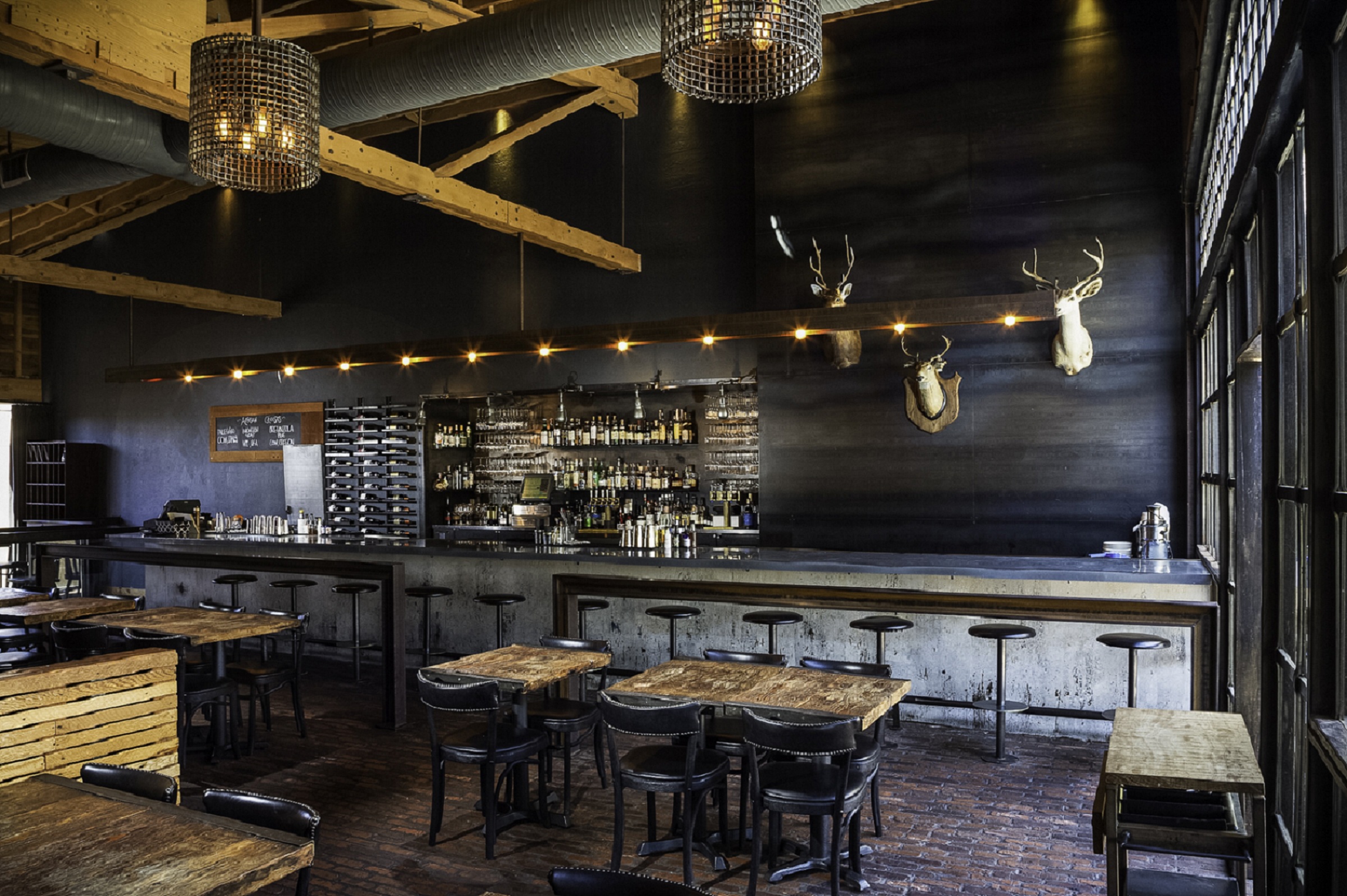 A foodie fantasy: Trout caviar. Mapleglazed smoked salmon. Herb-roasted Jidori chicken. Sticky toffee date cake. If that kind of food doesn't immediately set off your salivary glands, you're either vegan or something's wrong with you (or both). Bankers Hill Bar + Restaurant (2202 Fourth Ave.) has arranged the kind of four-course, prix-fixe meal perfect for all your food-porn-photo-op desires. Can't you just see the Insta "likes" piling up after posting a saturated pic of your beautiful bowl of Chardonnay-braised artichoke soup? Plus, our cocktail columnist says the joint has some of the best signature cocktails in town. It's $55 with an optional $25 beverage pairing. Reservations are required. bankershillsd.com
Stone style: A first-rate feast on New Year's Eve doesn't have to fit the fancy sitdown-dinner mold. From 8 p.m. to 1 a.m., the gardens and indoor areas at Stone Brewing World Bistro & Gardens at Liberty Station (2816 Historic Decatur Road in Point Loma) will be filled with live music, DJs, dancing and plenty of food and dessert stations. The night's menu includes polenta cakes smothered in pulled pork, Stone Smoked Porter-braised beef short ribs and vegetable hash. The beer list is ridiculously long, of course, but it includes excellent brews like the 2004 Stone Old Guardian Barley Wine. All-inclusive tickets are $99. stonelibertystation.com

3 great shows
Abracadabra: Sometimes all you need to close out the year is a night of really good rock 'n' roll, a round of beers and maybe a shot or two at your local hang. If this is the case, your best bet is to rock out at Soda Bar (3615 El Cajon Blvd. in City Heights) with local favorites Mrs. Magician. The group just got back together in August after a sixmonth hiatus, and they're ready to give San Diego a "full-on rager," according to Soda Bar's website. They're performing with Heavy Hawaii and Teenage Burritos and promise a champagne toast, noisemakers and balloons, so you'll get the entire experience, even if you're not going Downtown. Tickets are $12 in advance, or $15 night of show. 21 and older. sodabarmusic.com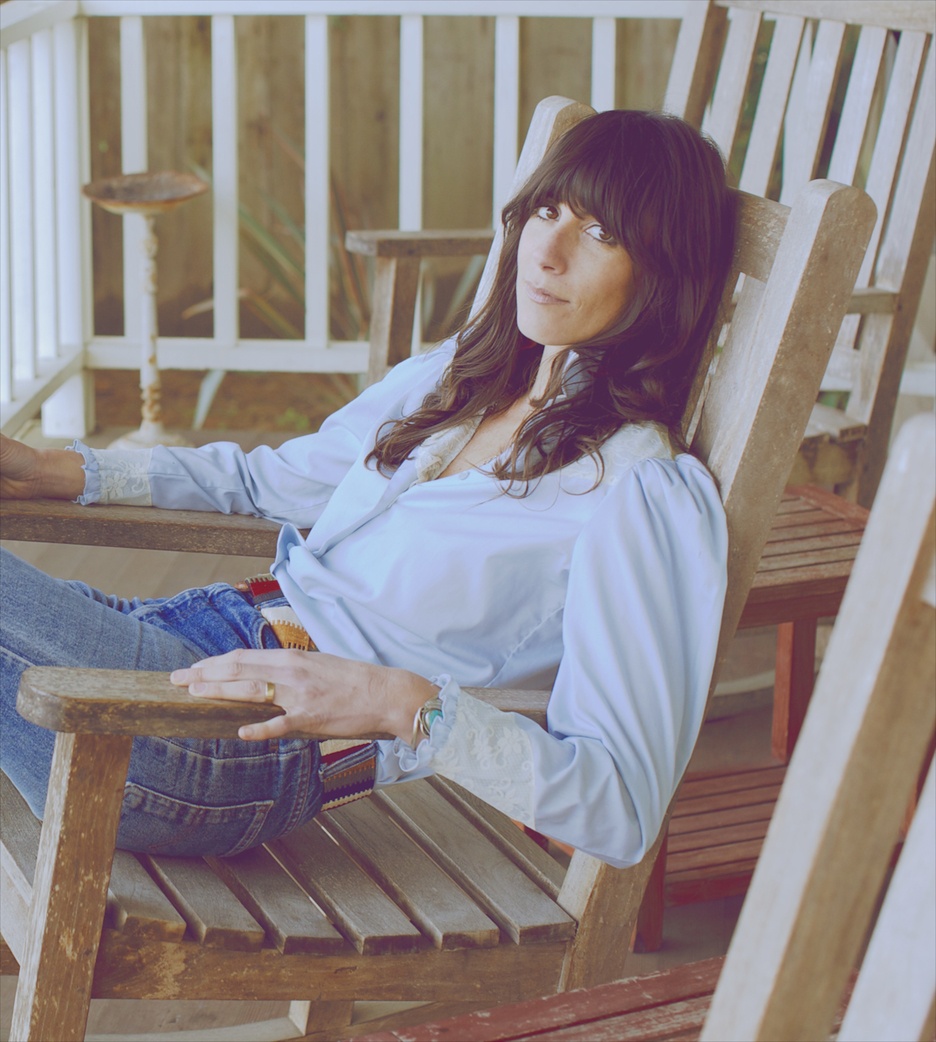 Root down: If your idea of a New Year's Eve celebration more likely involves rootsrock riffs than thumping house beats, then set your compass to the North Park Theatre (2891 University Ave.) for a night of soulful, gritty jams. Headliners Nicki Bluhm and the Gramblers will ring in the new year with a good mix of meaty, bluesy rock and folk tunes that sound even better with a couple drinks in you. Likeminded blues rockers The Mother Hips are also performing, so don't forget your zippo and your air guitar. Doors open at 8 p.m., and tickets cost $37.50 for those 21 and older. thenorthparktheatre.com
See you on the other side: Celebrating New Year's Eve is like time-traveling, in a way—we cross over into a new year, and sometimes wake up on the other side without knowing what hit us. So why fight it? Some of the trippiest bands in San Diego are guiding your spirit animal into 2015 with a psychedelic celebration at Til-Two Club (4746 El Cajon Blvd. in City Heights), including heavy-psych rippers JOY and hard-rocking trio Wild Honey, as well as Long Beach's Plant Tribe. Cover charge is $8, and the show begins at 9 p.m. 21 and older. Groovy. tiltwoclub.com

3 great blowouts
Back to the future: The Lafayette Hotel in University Heights (2223 El Cajon Blvd.)is billing its On with the Show party as a convergence of past and present, but it seems to be favoring the past with a couple of rooms turned into a speakeasy and a roaring-'20s jazz club, in addition to an area called The City Within the City. Tickets range from $50 general admission to $175 VIP with four levels in between—a $110 ticket includes a fourcourse dinner, or you can get access to a hosted bar for $120. Music will be provided by Lady Dottie and the Diamonds, Trio Gadjo, Miss Erika Davies and DJ Man-Cat, among others. There'll also be comedy performances and circus acts. lafayettehotelsd.com
The white night: You look fabulous in white, no? The Bivouac Club in the U.S. Grant Hotel (326 Broadway, Downtown) is throwing a wintery-white New Year's Eve party that will also hark back to the hotel's days of hosting a Prohibition-era speakeasy. A $75 ticket fetches unlimited champagne from 9 to 10 p.m. and live music by The Boundary Birds and dancing to DJ Brett Bodley until 2 a.m. A $105 ticket adds unlimited Scandinavian cocktails by renowned mixologist Jeff Josenhans. Bottle service and premium seating for six is available for $890. You don't have to wear white, but it's strongly encouraged; then again, that little black cocktail dress might draw extra attention. usgrant.net/san-diego-new-years-eve 
Hi-bro entertainment: If you're looking to throw back a few vegetable wontons before getting hammered on Canadian Club, slip on your Dolce & Gabbana jeans and get ready to rock Big Night San Diego. Once again, this all-inclusive New Year's Eve blowout is being held at Hilton Bayfront (1 Park Blvd., Downtown), so there's no need to Uber home. You can crash at the hotel, whose party provides various-themed areas, dance floors and unlimited eats and booze. Live musical acts include Fishbone, Agua Dulce, George Acosta, as well as a number of DJ sets, including by Mike Czech, DJ Happee and DJ Bakspin. The party starts at 9 p.m. and goes until 2:30 a.m. Depending on the VIP package, tickets are $110 to $270. bignightsandiego.com
3 smaller parties
All about that bass: South Park locals probably stay away from the Whistle Stop (2236 Fern St.) during the every-other-Saturday Booty Basement party, but with the regular brahs that go elsewhere on New Year's Eve, this could be the night to reclaim one of our favorite neighborhood bars. DJ Dimitri is one of the most underrated spinners in town, with a damn-near encyclopedic knowledge of bass-heavy, hip-hop bangers that get the throngs sweaty. There will be champagne at midnight, and Dimitri (along with DJ Rob Moran) will give out free mix CDs for home twerking. The cover is $10 before 10 p.m. (we suggest getting there early, anyway) and $15 after 10. Either way, a bargain. whistlestopbar.com
Jump around: Bar hopping in the Gaslamp Quarter on New Year's Eve sounds like a quick lesson in futility. Unhappy bouncers, drunken troglodytes and lines galore. You'll have significantly fewer problems if you join the New Year's Eve PubCrawl. Starting at Taste & Thirst (715 Fourth Ave.) at 6 p.m. and good 'til 2 a.m., customers will receive a wristband and a map of participating bars (more than a dozen, including Jolt'n Joes, Side Bar and Fuse). The wristband will get you past the line but doesn't guarantee immediate entry since there's those pesky fire-code laws. Still, once in, you'll get drink specials that are exclusive to Crawl attendees, so that's not a bad deal for $15 and up. californianightlife.com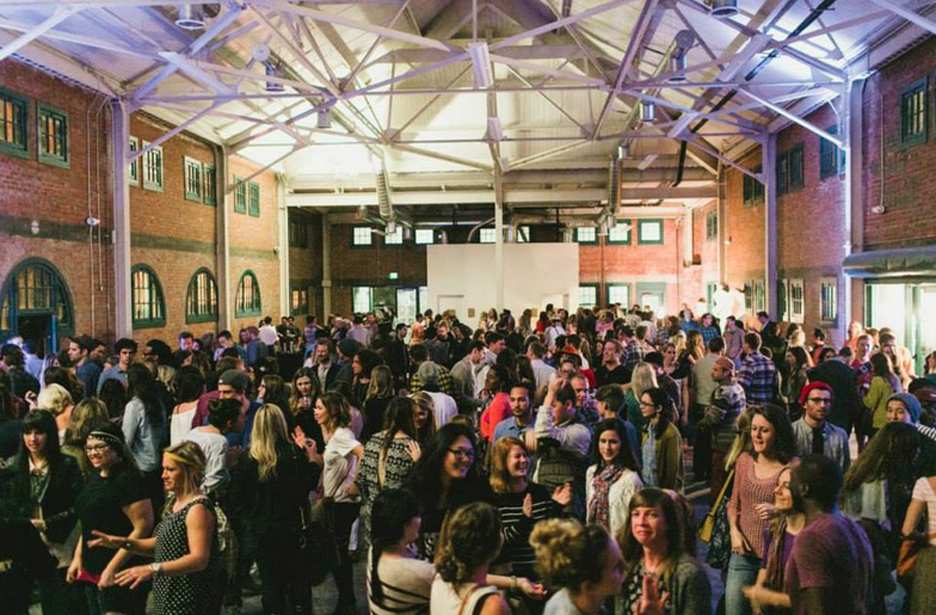 Flag waving: We're already pretty crazy about 32 North Brewing Company's lodgey brewery space in Miramar (8655 Production Ave.) and expect it to be swinging with cool kids when The White Flag hosts its first New Year's Eve event (and fourth event, overall) there from 8 p.m. to 1 a.m. White Flag's concept is pretty simple: "Great folks. Live music. Food trucks," and the first three events have been bustling with folks eager to try specialty drinks and one-off menus from trucks like Super Q, MIHO and more. The band hadn't been announced as this went to press, but we fully expect this to be one of the more intimately cool events for folks wanting a more lowkey evening. There's a $10 suggested donation, but all are welcome. @thewhiteflagsd on Instagram