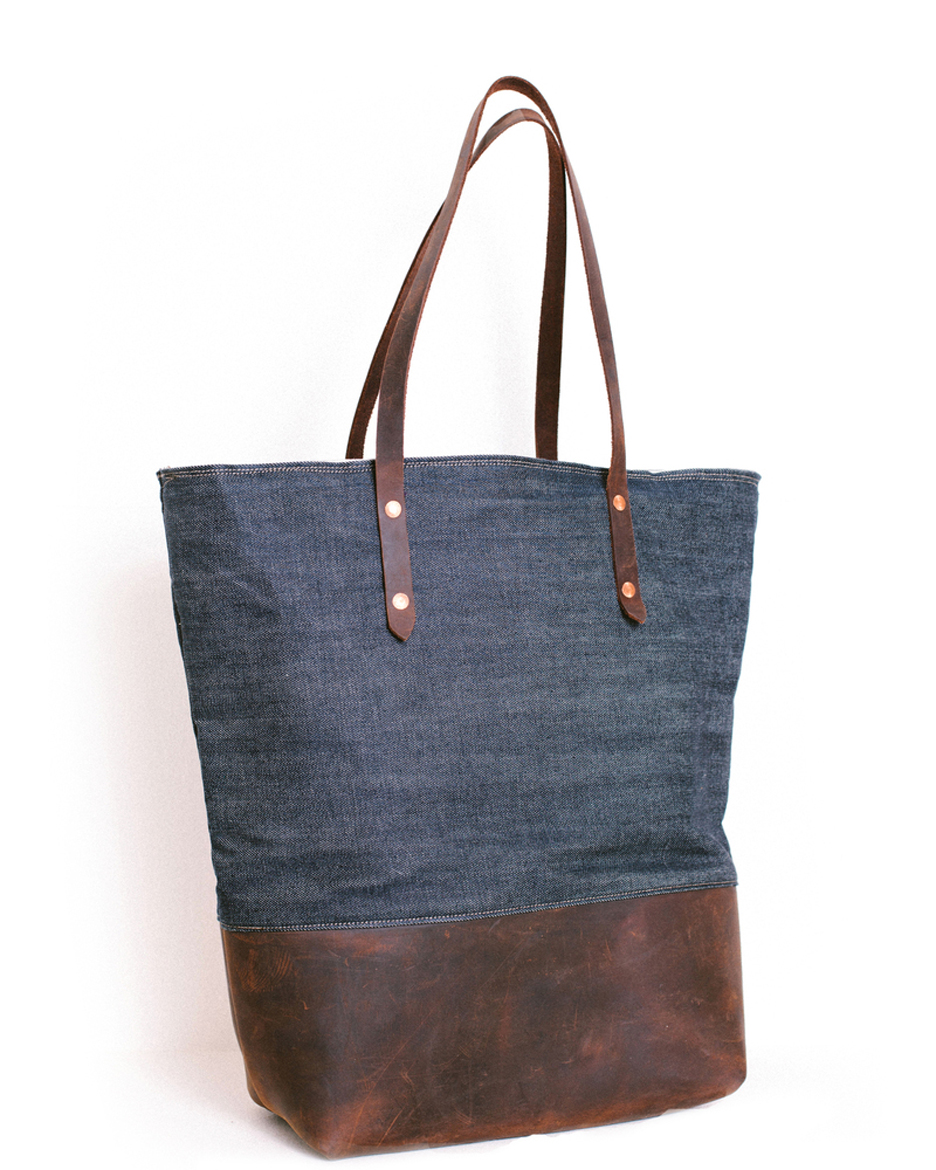 Boutonne tote
Boutonne's Erin Pechtel handcrafts totes, messenger bags, dopp kits and wallets that are both durable (materials include denim and leather) and classic in design—something your giftee will have for years. The Mills Tote ($164), made with heavyweight indigo denim, oiled leather and lined with striped chambray, is a signature piece for Boutonne, which recently opened its first brick-and-mortar location at The Row Collective—a great gift-buying destination in general with all of its indie shops—at the Flower Hill Promenade (2690 Via de la Valle).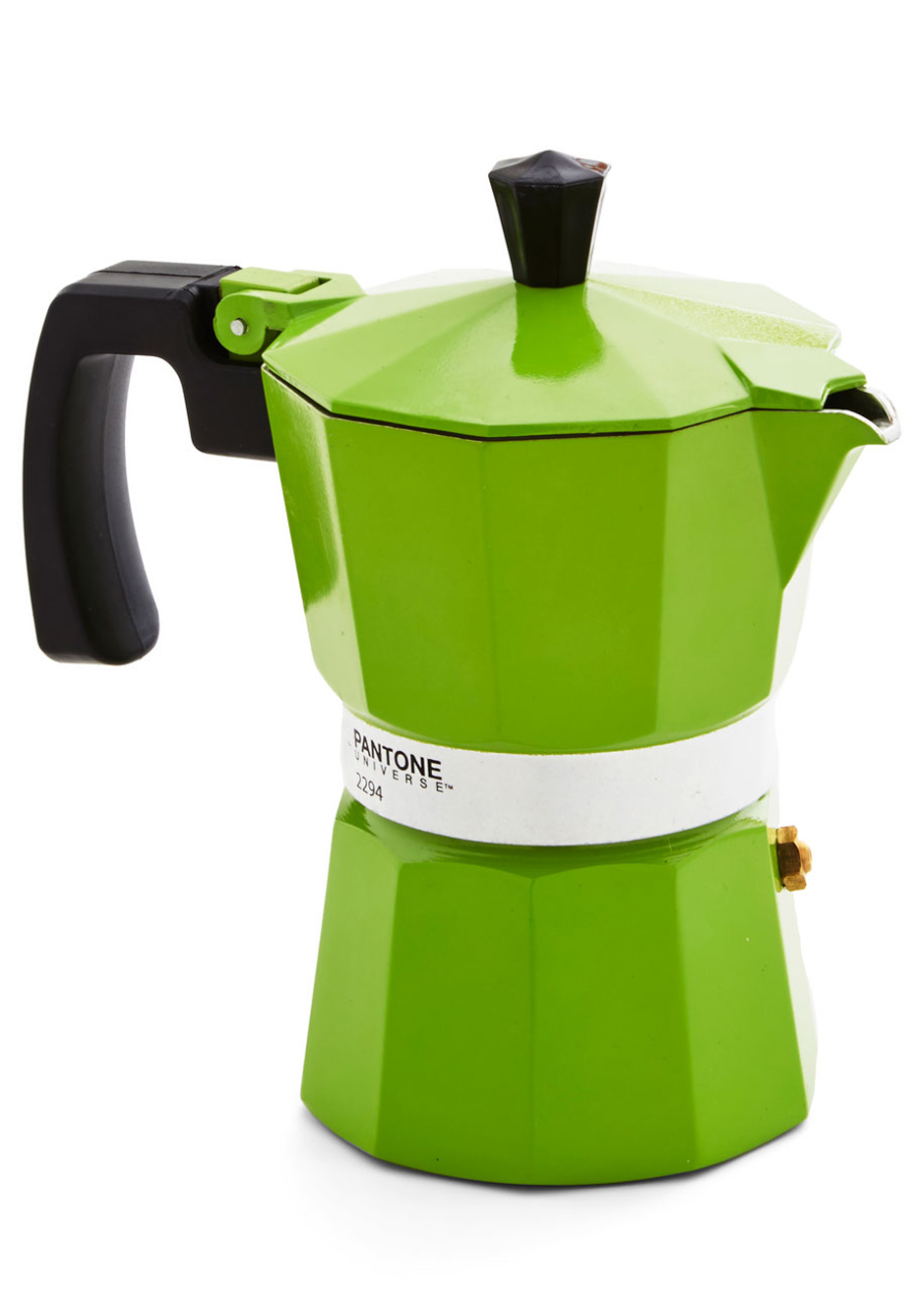 Pantone percolator
It's a big debate: drip coffee vs. percolated. For the person who prefers the latter, or who just digs cool design, Pantone (the folks who've cataloged all those colors) have designed a series of retro-inspired coffee percolators in striking colors (prices start at $29). Find them at Progress (2225 30th St. in South Park) in "Green Shoots" (three cup), "Strong Red" (six cup) and "Midnight Blue" (nine cup). And if your giftee is looking for a whole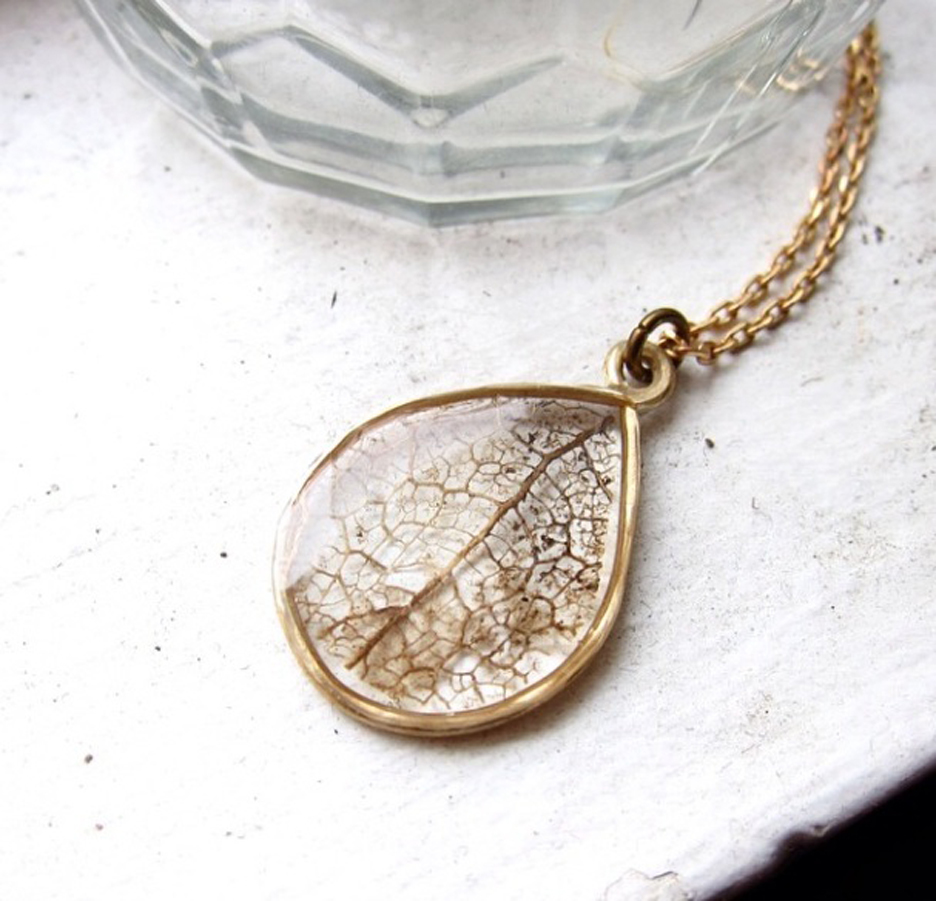 Katie Boyles jewelry
Geographie Shop (2879 University Ave. in North Park) seems unlike anything else in San Diego— and that's because owner Cynthia Matherly recently moved her mercantile-style curiosity shop here from Eugene, Oregon. She brought along a nice selection of necklaces and earrings by Eugene-based jewelry designer Katie Boyles, who uses organic materials to create pieces (prices range from $42 to $58) that are hauntingly lovely.new coffee experience, Progress also carries Chemex's attractive pour-over brewers.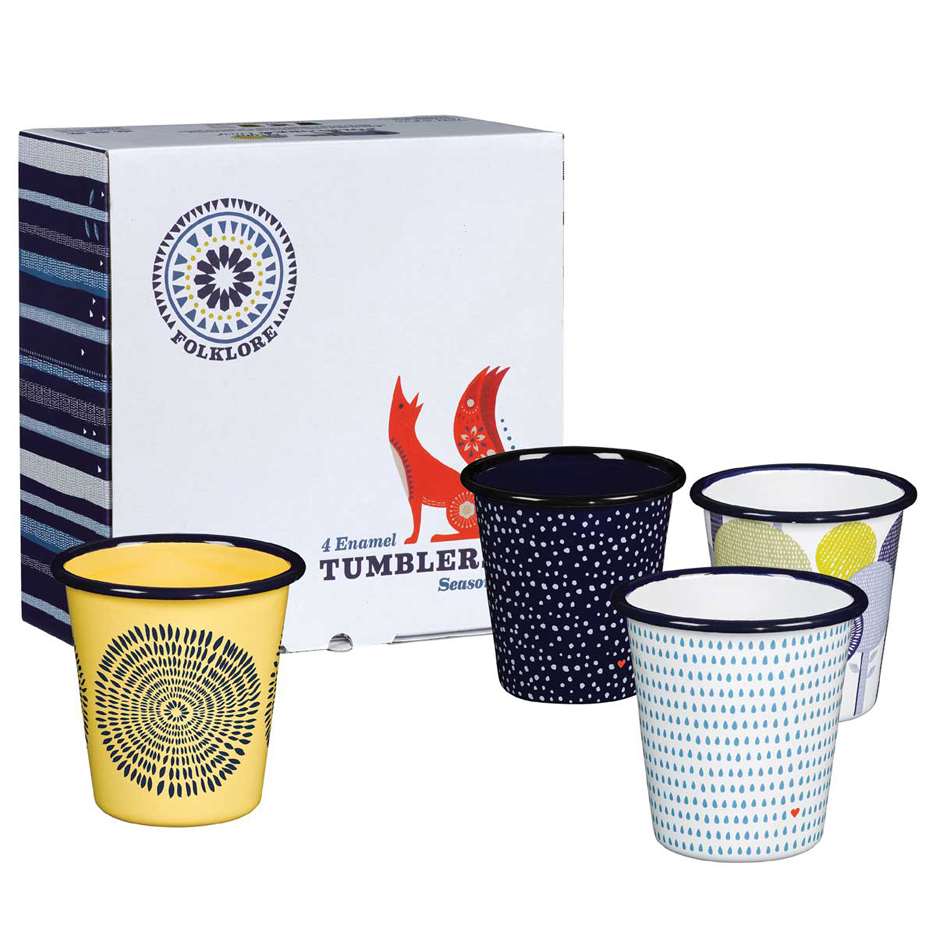 Folklore tumblers
British design company Wild & Wolf brings clever design to practical items, like notebooks, dishware—even telephones. Its Nordic-inspired "Folklore" collection—all enamelware—includes this set of four tumblers, each representing a season. And the box they come in is equally charming. You can find them at Solo (309 South Cedros Ave. in Solana Beach), a warehouse-like space that could easily be your one-stop-shop for gifts.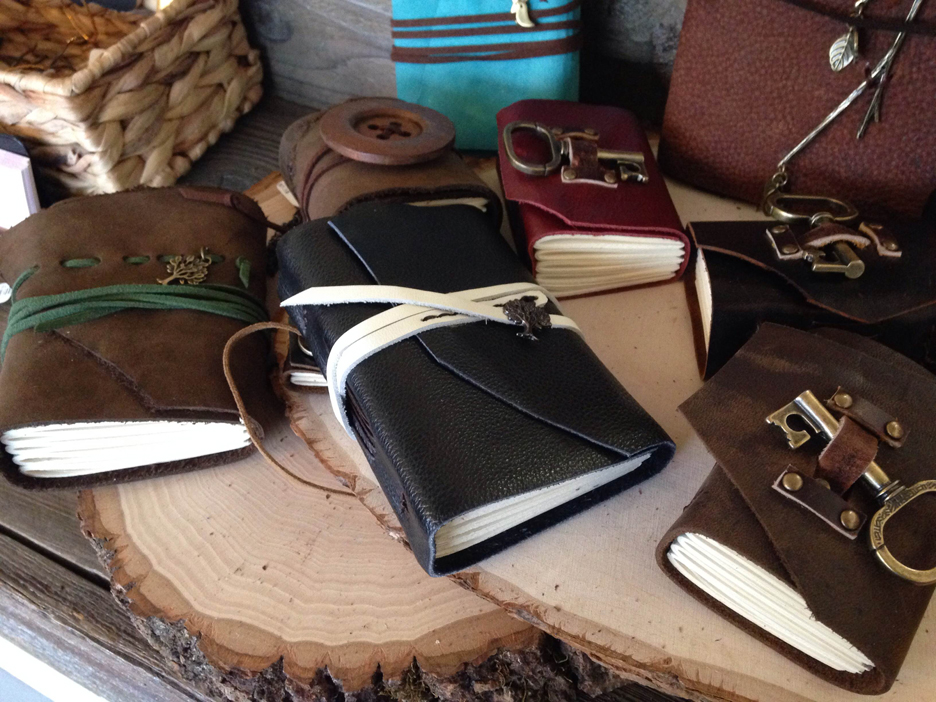 Eco Design journals
There's something that's both elegant and relaxed about Eco Design Studio's leather-bound journals. Filled with recycled paper and cleverly secured with a brass key or leather cord, the journals come in several sizes—including tiny books on chains that you can wear around your neck. They're available at Simply Local's two locations: Headquarters at Seaport Village (789 West Harbor Drive, Suite 146) and a new shop in North Park (3013 University Ave.), where, as the name suggests, you can find goods by dozens of San Diego artisans.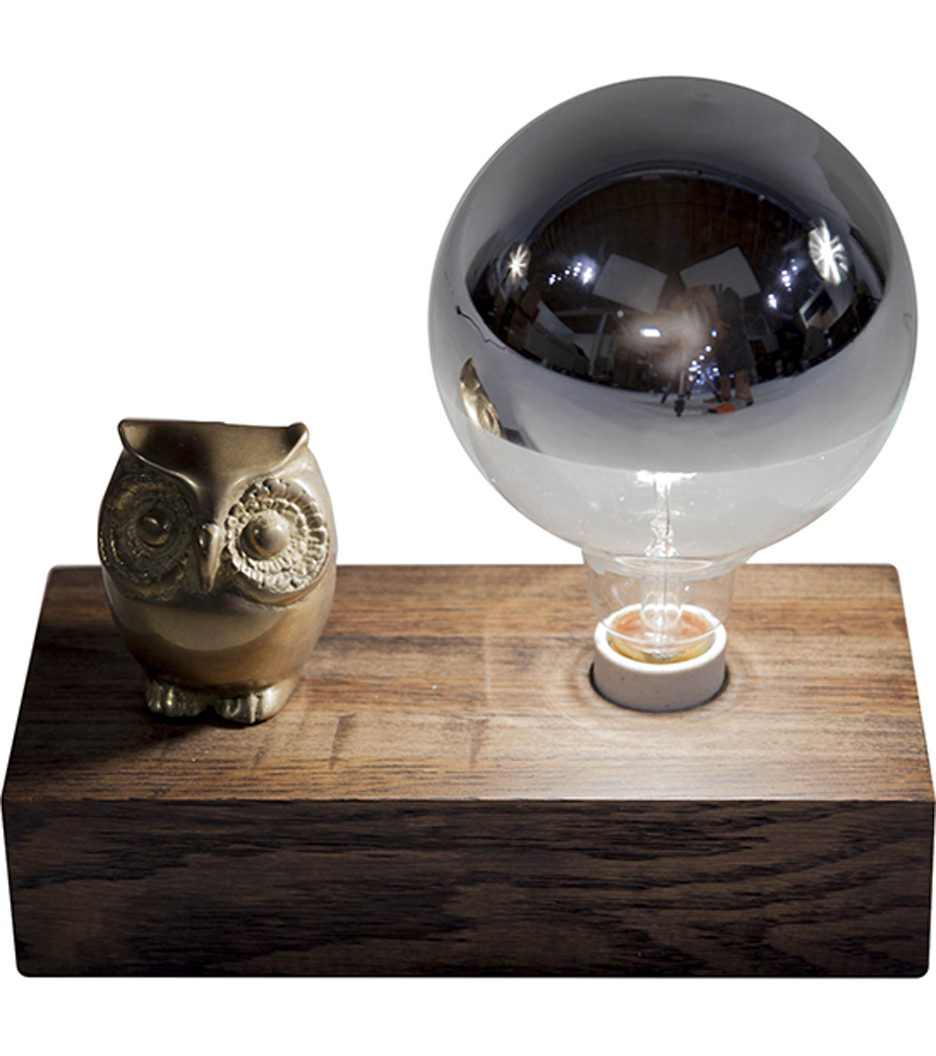 Brass owl lamp
Tap this little guy on the head and the light turns on. Tap again and it gets brighter, and so on. Fun and functional! L.A.-based designer Luke Hobbs repurposed vintage brass owls for a sophisticated piece of lighting that manages to be retro and modern at the same time. Eclectic Hillcrest shop Establish (1029 University Ave.) has both the owl piece ($225) and another with a butterfly ($215). Check Hobbs' website for additional fixtures, like a World War II bomber or a sleeping fox.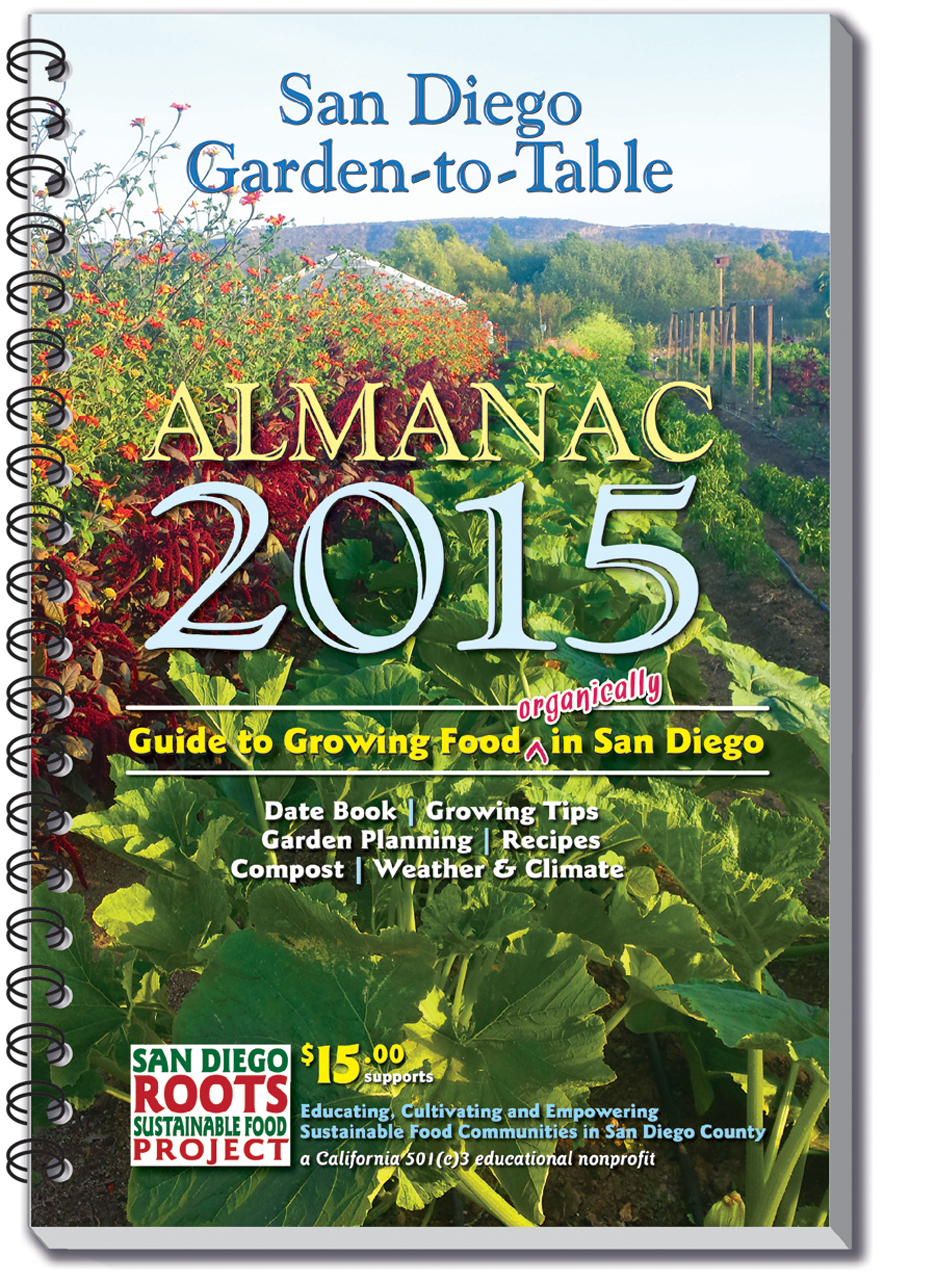 Gardening almanac
San Diego Roots strives to help urban communities grow their own food and eat healthier. Four years ago, San Diego Roots opened Wild Willow Farm and Education Center in the Tijuana River Valley, where workshops on everything from composting to bee keeping are offered. Tap into that knowledge, and help out the nonprofit, by gifting the 2015 San Diego Garden-to-Table Almanac ($15). It includes a range of gardening tips and extras like recipes. Find it at spots like Mission Hills Nursery and City Farmers Nursery and here. 
 Smartphone projector
The Smartphone Projector—available at the Library Shop at the Central Library (330 Park Blvd., Downtown)—is what it is: a $30 projector. But that doesn't mean it's not a fun toy for aspiring young filmmakers or adults with a fondness for gadgets. There's some assembly required: You'll need to glue the thing together, and Super Glue's recommended, so include a tube when you wrap this up. It works with all smartphones up to 5.5-by-3 inches and requires an app to flip the picture and brighten it up.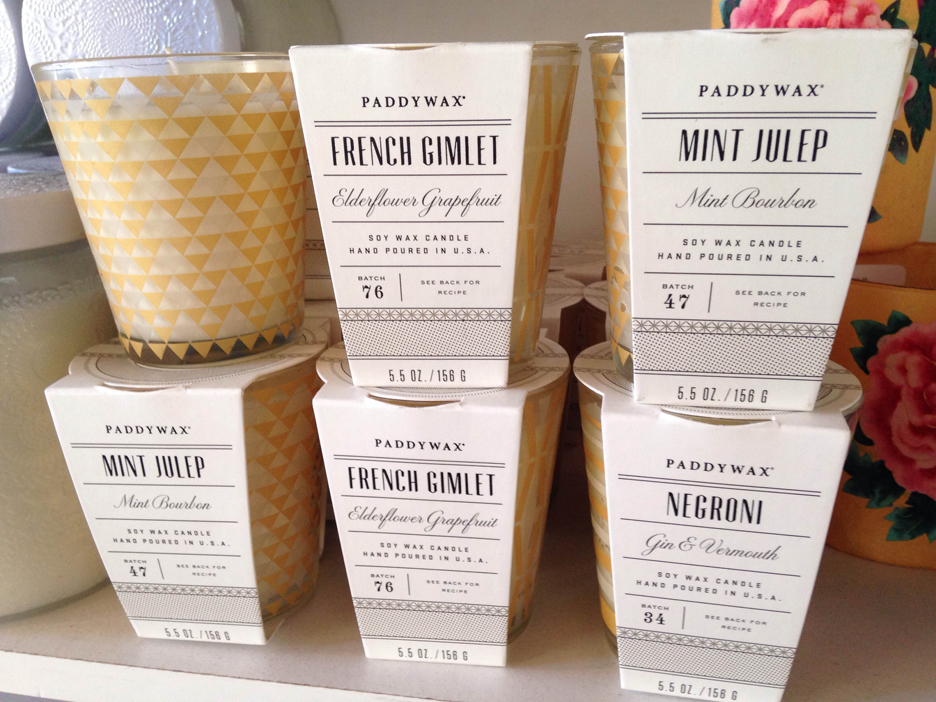 Mixology candles
Not much smells better than a well-made cocktail. Paddywax—makers of those lovely relish-jar candles—has created a line of "mixology" candles that you can find in Negroni, French Gimlet and Mint Julep for $16 each at Pigment (3801 30th St. in North Park). The candles come in a pretty, retro-inspired glass with golden-yellow details that your recipient can reuse after the candle's done. And, the packaging includes the recipe for a perfect cocktail on the back. Provide those ingredients for a perfect gift pack.

San Diego coasters
A few years ago, if you wanted to show San Diego pride, your only option, really, was a sports jersey. Now, plenty of shops offer everything from San Diego tote bags to neighborhood-specific T-shirts. At Graffiti Beach (2220 Fern St. in South Park), we spotted these coasters ($34 for a set of four) by Neighborwoods. So, maybe Talmadge is spelled wrong and Coronado's not in San Diego, but they're classy-looking, made of fragrant cedar and would make a cool gift for a party host.