Monday, Oct. 6, was the first day of by-mail voting for the Nov. 4 election. As always, we have opinions on everything on the ballot. Let's get to it:

San Diego City Council, District 6 
If you live in Rancho Peñasquitos, Mira Mesa, Kearny Mesa or Clairemont Mesa, this is the most important race on the ballot for you—even more important than the battle for Congress between Scott Peters and Carl DeMaio. If you lean left, please vote. If you have friends who live in those communities, tell them to vote.
Here's why it's so important: The outcome will have a major impact on the city of San Diego. Currently, the City Council has six Democrats and three Republicans. That means the Democrats can override Mayor Kevin Faulconer's vetoes, and that will remain the case if Democrat Carol Kim defeats Republican Chris Cate on Nov. 4.
In December, temporary District 2 Councilmember Ed Harris, a Democrat, will leave office, and current District 6 Councilmember Lorie Zapf, a Republican, will take his place. So, if Cate beats Kim in the race in District 6, the Republicans will have four of the nine seats and would be able to sustain Faulconer's vetoes. That means they'd be able to knock down any progressive policy initiatives that the mayor doesn't like.
More to the point, the San Diego Regional Chamber of Commerce and the local Building Industry Association would be able to kill anything they don't like, because that's whom Faulconer and the council Republicans serve. If you're a regular reader of this page, you know what these groups and their other industry friends have been doing lately: torpedoing a Barrio Logan Community Plan that sought, finally, to protect low-income residents from polluting heavy industry; nullifying a required-by-law increase to a fee that developers pay to help fund affordable housing; and delaying, at least, a desperately needed local minimum-wage raise.
We harp on these three policies a lot, but it's because they're emblematic of San Diego industry's war on lower-income folks. The industry side frames its policy platform as a way to make San Diego business-friendly. A shiny, happy business climate (lower fees, less regulation, sweetheart deals), they say, will, naturally, create endless jobs and everyone will be middle class or better. That's trickle-down economics, and it doesn't work. That's what's given us the gross income inequality we have in the United States. It makes the rich richer and the middle class smaller.
It doesn't have to be a zero-sum game—we can help small businesses grow and we can help people who are struggling at the same time. The Democrats on the City Council, led by Council President Todd Gloria, aren't against imposing reasonable regulations and asking developers to chip in to mitigate the impacts they create, but that doesn't mean they're anti-business. They're not. Don't believe the well-financed hype.
Chris Cate is a nice, decent guy. We like him. And he's extremely smart—he'd immediately be among the brainier council members. But he's a sure vote for trickle-down economics, which we believe is bad for San Diego's common good. He also moved to San Diego from Carlsbad right before the deadline for living in the district, just to give Faulconer and Chamber CEO Jerry Sanders another Republican, so, for what it's worth: carpetbagger.
Carol Kim is also smart, and she has good ideas. Through her career, she's demonstrated compassion for people who need it, as an educator in impoverished communities and as a professional in the fight against AIDS among high-risk populations. This is the sort of person we want on the City Council. Carol Kim gets our strong endorsement.

Congress, District 52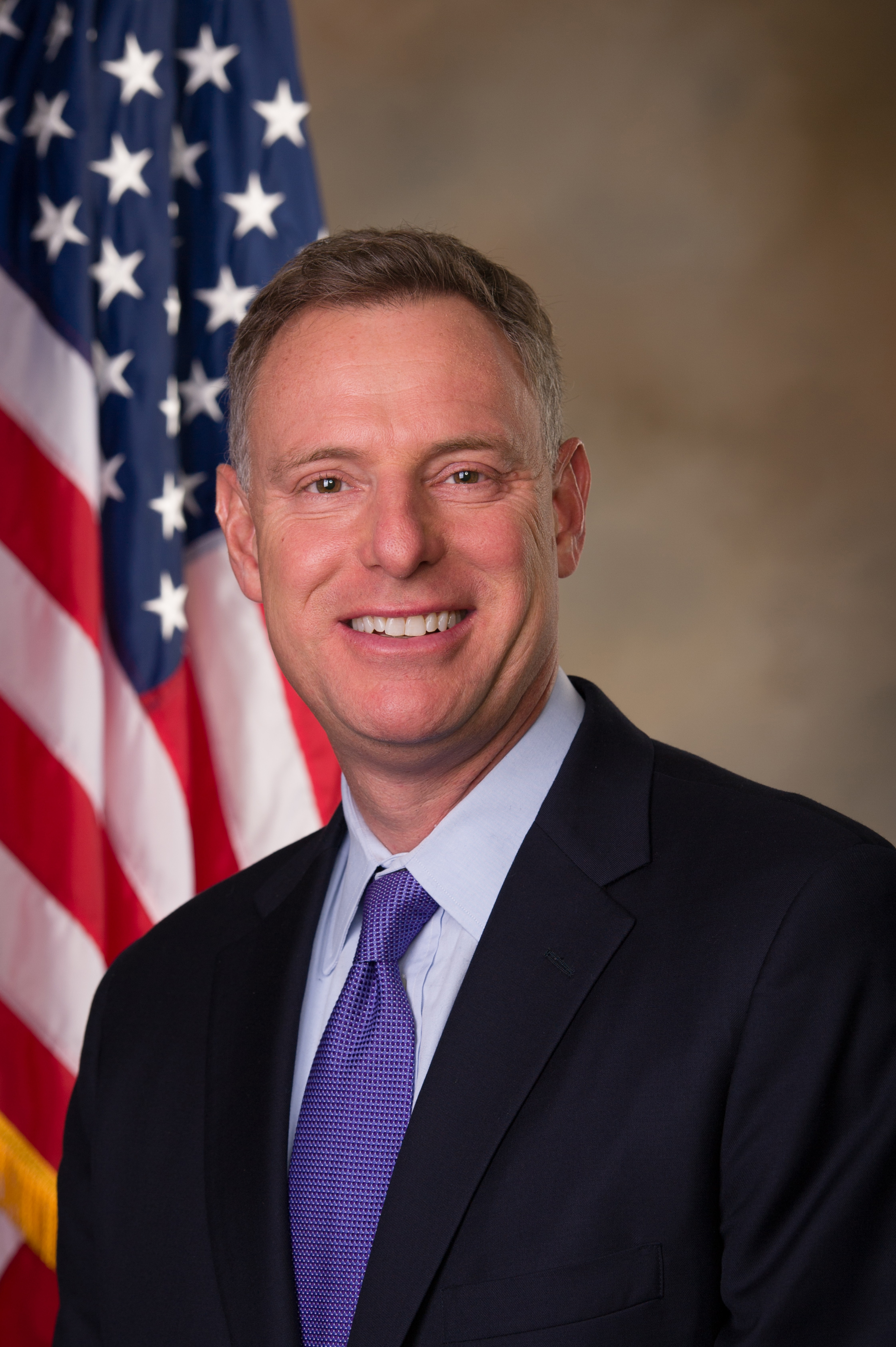 Once upon a time, we liked Carl DeMaio. That seems like a very, very long time ago. It might have even been in some kind of alternate universe. We currently regard him as the most objectionable politician who's tried to make a name in San Diego during CityBeat's 12-plus years here. He's worse than county Supervisor Bill Horn.
We can't stand DeMaio because all he cares about is Carl DeMaio. Sure, most politicians are self-centered, but DeMaio takes self-love and self-promotion to stratospheric heights. DeMaio's utterly detestable. Many of the people who've been aboard his bandwagon at various times will have nothing to do with him. Former City Councilmember Donna Frye famously called DeMaio a "sociopath." Former Mayor Jerry Sanders seemed always on the verge of strangling him. This is why DeMaio's talk of fixing the dysfunction in Congress is absurd. He is dysfunction in human form.
His political career has been built on bashing unions and starving the government of revenue. He doesn't care about providing services. He's a one-trick pony, and even that one trick seems to be performed in the service of promoting himself. He was more than happy to take taxpayer money when it was enriching him, through his public-sector-efficiency consulting business. As a councilmember, he had no problem outspending his colleagues to promote himself, using taxpayer money on fake plants and Teleprompters for speeches (he later lied by saying he never used Teleprompters), printing services, booths at community events and a smart-phone app.
His claim to fame is city pension reform, but even that is overblown. He didn't blow the whistle on the problem, and while he did carry on about it incessantly, reform would have happened—and did happen, to a large extent—without him. The useful parts of 2012's Prop. B, the big pension-reform initiative he helped craft, could have been accomplished without an acrimonious ballot measure. But he needed it to help promote his run for mayor—that was the point.
After he lost the mayor's race to Bob Filner, and after Filner resigned, the city's conservative power structure chose Kevin Faulconer over DeMaio (what does that tell you?), so DeMaio ran for Congress as a consolation prize. It's not what he wanted. He wanted to be mayor: more power.
In order to appeal to the swing voters in District 52, DeMaio is trying to be something he's never been: a moderate who cares about issues he's never cared about. But he also has to walk a thin line: appealing to moderate voters while not upsetting the conservative national Republicans. Case in point: his views on climate change. He acknowledges that it's happening but isn't so sure the problem is manmade. Ha! The overwhelming scientific consensus says that it is manmade.
We could go on and on. But we should probably say a few words about the guy we're endorsing—after all, we elevated him to savior status on our cover.
Scott Peters, the incumbent, will never be the politician that progressives dream about, but he'll make us happy precisely 68.72 percent of the time. OK, fine, there's nothing remotely scientific about that number, but you get the point. Peters is perfect for this district and its voters. Unlike DeMaio, who's had to contort himself to fit as a moderate, Peters has always been this guy, having served for eight years in a similar City Council district. He's essentially pro-business, pro-military, pro-environment and socially liberal.
Also unlike DeMaio, Peters has the ideal temperment for the House of Represenatives, otherwise known as Wackadoodle Town. He doesn't just say he'll work well with others—he's always done it. He is decidedly sane. And he's the only thing that will rescue the nation from the horror show that San Diego knows all too well. Save us, Scott Peters; you're our only hope! If you're in the 52nd, for the love of all that's holy, please vote for Scott Peters.

Congress, Districts 49, 50, 51 and 53 
So depressing.
As chair of the House Oversight and Government Reform Committee, Darrell Issa has operated overtly as the Republicans' top hit man, with one target, President Obama (see: Benghazi, IRS "scandal"). Last year, Salon's Joan Walsh called Issa a "farce" and a "buffoon." That's a good start. Problem is, we had to look up the name of his opponent.
Then there's Republican Duncan Hunter, the Sequel, who still doesn't believe humankind has anything to do with climate change. Science, schmience! James Kimber is a much better choice, but he has no chance.
We've never been a big fan of Juan Vargas, but he's also a shoe-in, as is lackluster Susan Davis, who looks like FDR compared with these other guys. Vote, don't vote. We don't care. Doesn't matter. 

Judge, Office 25 
This is the only competitive judicial office on the Nov. 4 ballot. The San Diego County Bar Association puts attorney Ken Gosselin in its dubious "lacking qualifications" category—the lowest ranking. We'd say you can do this one with your eyes closed, but keep 'em open just so you stay within the bubble.  Vote for Brad Weinreb.

San Diego Community College 
We don't usually make endorsements for the community-college board, but Donna Woodrum gives us plenty good reason to make an exception. You see, Woodrum, who's running in District A, is a leader of a group that believes that gay people can be cured of their condition, thinks climate change is a hoax and is rabidly anti-Muslim. If District A is on your ballot, for the love of all that's good and decent, vote for Maria Nieto Senour. And if you're in District E, choose Peter Zchiesche.

San Diego School Board 
We'll be honest here: We don't follow the local school district as closely as we used to, so do what you will with our recommendations. There are two seats up for election in November. Sub-district C is easy; there's one candidate: retired teacher Michael McQuary. We think it would be good to have a fifth human being on the school board rather than an empty chair. In Sub-district B, incumbent Kevin Beiser is being challenged by parent Amy Redding. Beiser is joined at the hip with the teachers union, and though the union doesn't always have students' interests in mind, that's not reason enough to toss Beiser out. Our picks are Michael McQuary and Kevin Beiser.

State Controller 
For the primary, we had a bit of fun in the race for state controller when we picked Republican Fresno Mayor Ashley Swearengin—yes, it was because her last name reminded us of the delightful Al Swearengen from the HBO show Deadwood. But playtime is over, and now we must choose wisely.
Democrat Betty Yee's résumé would seem to make her an ideal candidate for controller, who essentially makes sure California's finances are on the up-and-up. She's been neck-deep in the state's books for 30 years, having served in the state Department of Finance before working as an aide to then- Board of Equalization (BOE) member Carole Migden. Yee went on to serve two terms herself on the BOE, which implements and ensures compliance with state tax policy. Betty Yee is our choice for controller.

Secretary of State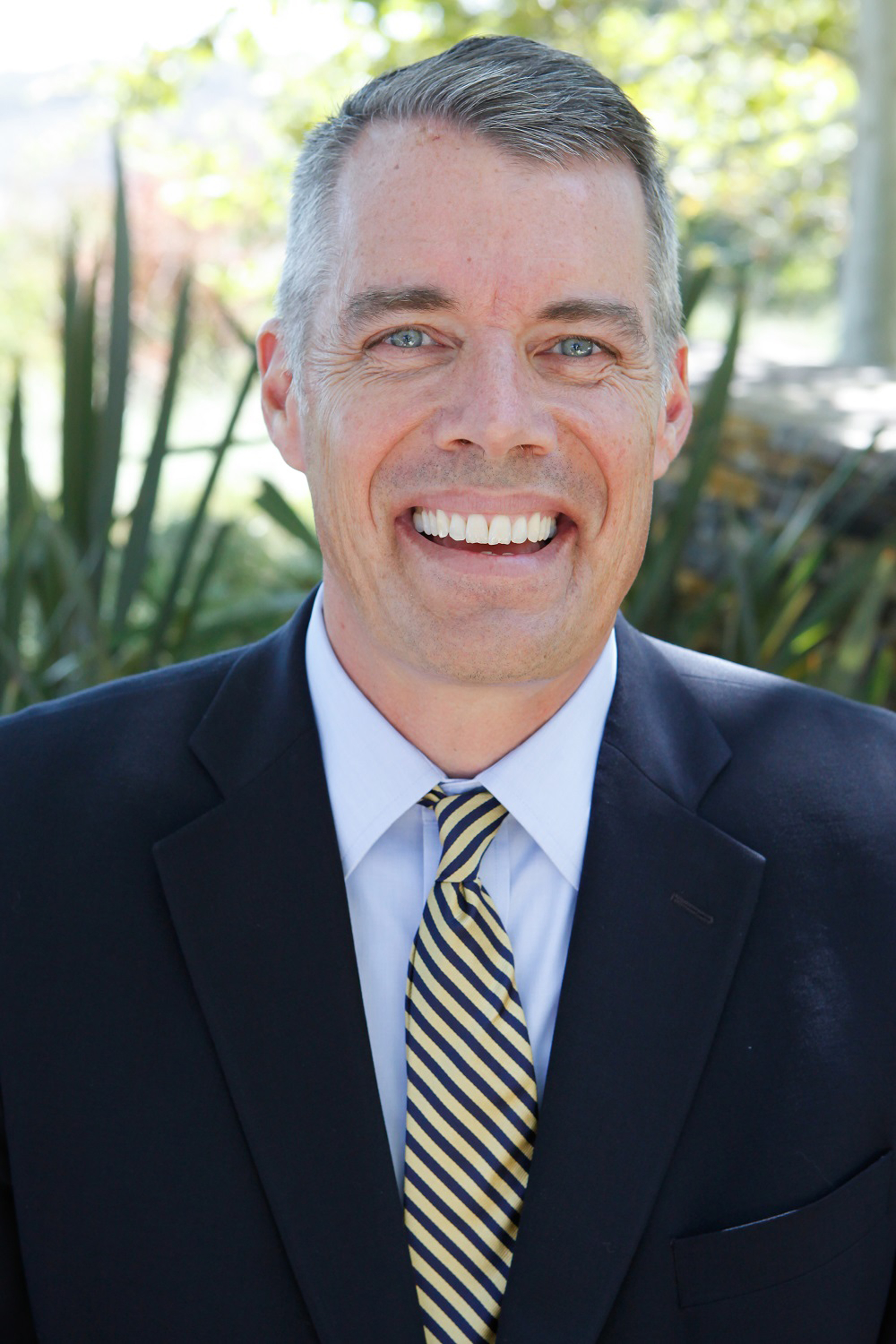 In the race for secretary of state, our pick before the primary election was Derek Cressman, but he didn't make it to the runoff. Now the options are Democratic state Assemblymember Alex Padilla and Pete Peterson, a Republican who heads a civic-involvement think tank at Pepperdine University.
Boy, we went back and forth on this one. In our endorsement of Cressman, we said we didn't want a Republican anywhere near the office of Secretary of State, because it oversees elections in California and Republicans elsewhere in the country have been doing whatever they can to suppress voting.
However, we've reconsidered that position. Peterson says he has no interest in pursuing a voter-ID law in California because polling-place fraud is not a problem—what is prone to fraud, he says, is the signature-gathering process (amen!). Yes, saying you're against Republican-style voter-ID laws in Democratic California is easy, but Peterson backs it with his résumé: He's dedicated his career to increasing public participation in civic affairs.
We'd love to endorse Padilla, if only to put a Latino in high statewide office—and because Republicans scare the crap out of us. But we can't overlook Padilla's completely wrongheaded opposition to the initiative (2008's Prop. 11) that took the power to draw political district boundaries away from politicians. With that position, he was making a stand for the good ol' boys.
Just as Betty Yee is easily the best fit for state controller, Peterson is the best fit for secretary of state. We urge you to vote for Pete Peterson.

State Superintendent of Public Instruction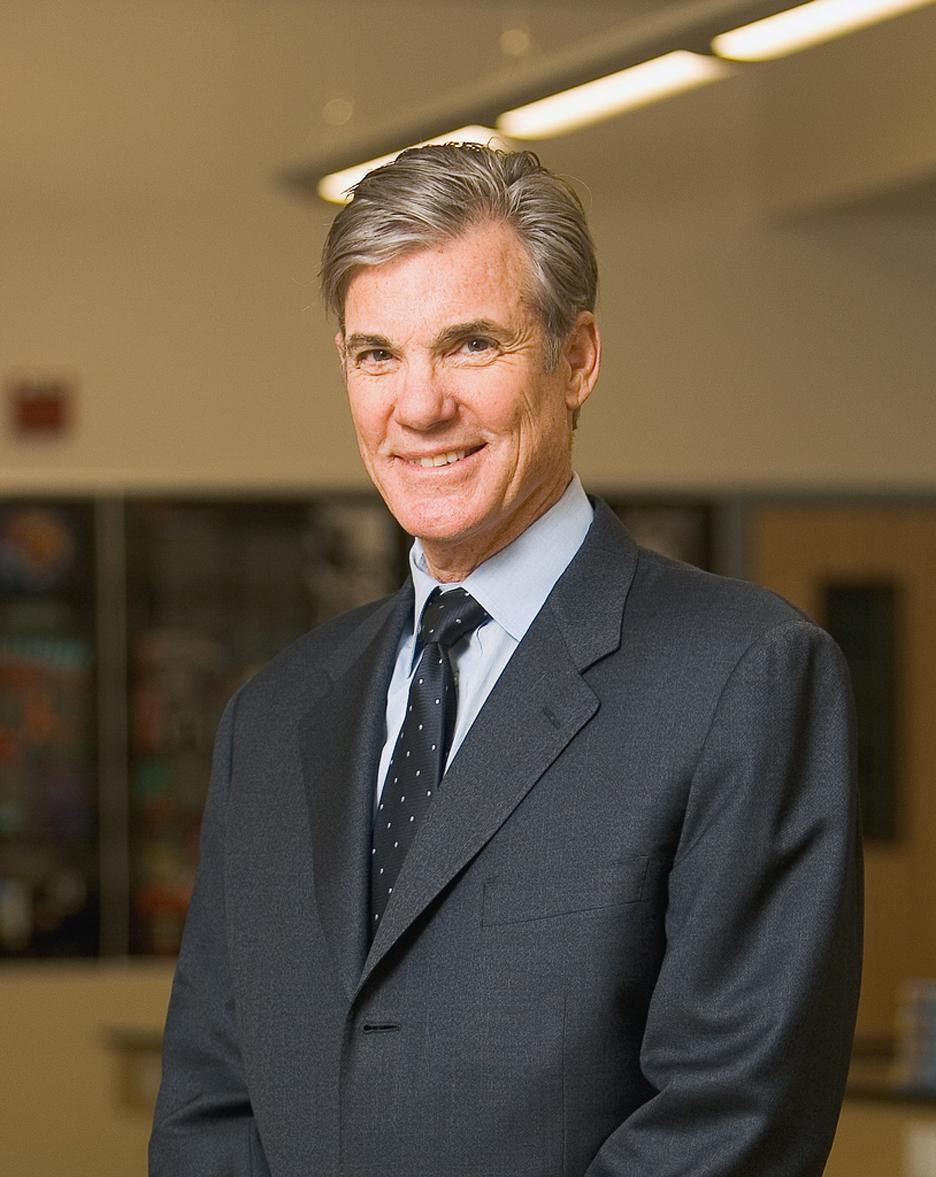 This is the tightest of the statewide races, with former investment banker and school-reform crusader Marshall Tuck just three percentage points ahead of incumbent Superintendent Tom Torlakson. We endorsed Torlakson before the primary, but it's not because we think he's amaze-balls.
Neither of these guys is a good choice. Torlakson is essentially an arm of the California Teachers Union, which is annoyingly inflexible when it comes to policies on getting rid of teachers who shouldn't be teachers anymore and, especially, the so-called "last in, first out" rule, under which the last teacher hired is the first one fired when layoffs happen, regardless of their talent. Torlakson is definitely the status-quo guy, which, ugh.
But Tuck goes too far in the opposite direction. He supports the Vergara ruling from earlier this year, in which a judge threw all of the teacher-tenure provisions out of the state Education Code. The judgment is stayed until the appeals play out—Torlakson and Gov. Jerry Brown supported the appeals. Look, if those provisions are deemed to violate the state Constitution's protection of the right to equality in education for all, so be it. But we'd prefer more targeted fixes, and Tuck would rather dismantle due-process rights for teachers.
Possibly worse, Tuck seems far too enamored of standardized testing as a way to evaluate teachers. We continue to believe that it's not that simple—there are so many other factors that determine student achievement, like socioeconomic conditions, parenting and previous teachers in a child's education. And Tuck is supported by all the folks who've given up on public schools.
The superintendent of public instruction has very little power to change fundamental education policy—above that position on the power ladder are the governor, the Legislature and the state Board of Education. But the post does have a nice soapbox to stand on, and so it's kind of the camel's nose under the tent. We'll hold out for a better choice next time. For now, we'll hold our own nose and reluctantly endorse Tom Torlakson.

Governor and other statewide offices
In our primary-election endorsements earlier this year, we endorsed Gov. Jerry Brown, Lt. Gov. Gavin Newsom, Attorney General Kamala Harris and Insurance Commissioner Dave Jones for reelection to their posts. We also urged you to vote for John Chiang for state treasurer. We haven't changed our minds on any of those five, and it doesn't really matter, because each of them will sail breezily to victory in the Nov. 4 general election. None was ahead by less than 12 points in a Sept. 9 Field Poll.


Board of Equalization, District 4 
There are five Board of Equalization (BOE) districts in California, and San Diego County falls in District 4. The BOE essentially ensures that various tax and fee programs are administered fairly, and its members preside over huge areas with lots of district offices and get paid nearly $124,000.
Before the primary election, we split our endorsement in District 4 between Republican Lewis Da Silva and Democrat Nader Shahatit, even though we knew nothing about either one, aside from what they say they do for a living and where they live. Our reasoning was that they weren't current or former members of the state Assembly looking for a cushy gig.
Well, unbelievably, Shahatit, who works for the BOE as an auditor, finished in second place, ahead of former Assemblymembers Van Tran and Shirley Horton, and will face current but termed-out Assemblymember Diane Harkey, whom we don't love. We're sticking to our guns—vote for Nader Shahatit.

State Senate and Assembly 
Sorry, but we're just not going to waste a ton of time and space on these races. Thanks to the way the districts were drawn, none is competitive. In the Senate, Orange County Supervisor Pat Bates (District 36) and incumbents Joel Anderson (38) and Ben Hueso (40) will waltz to victory. In the Assembly, incumbent Republicans Brian Jones (71), Marie Waldron (75), Rocky Chavez (76) and Brian Maienschein (77) and incumbent Democrats Toni Atkins (Assembly speaker, 78), Shirley Weber (79) and Lorena Gonzalez (unopposed, 80) will all win easily. We like Dem women Atkins, Weber and Gonzalez. The rest, bleh.

Proposition 1 
Prop. 1 is commonly referred to as a $7.1-billion water-bond initiative, but when you consider debt financing, it'll actually cost $14.4 billion over 40 years and will burn $360 million from the state budget each year during that period. To put that in perspective, this year's total general-fund budget is $108 billion, so it would be a third of 1 percent of this year's general fund. Still, it's a lot of money, so the question is: Does it truly solve the problem it seeks to solve?
The biggest two chunks of the money would be spent on construction of dams and surface-water reservoirs ($2.7 billion) and watershed environmental restoration (nearly $1.5 billion). The rest would go toward groundwater protection, flood management, water recycling and treatment and other stuff. We don't yet know what specific projects would get the money—they'd have to through a competitive process.
What's kind of miraculous is that the powerful factions that have been fighting over water in California for decades—farmers vs. environmentalists, the north vs. the south, Democrats vs. Republicans—are all generally on board, but with some internal opposition inside those camps, particularly the environmentalists. You might say the powerful interests are starry-eyed over the complex compromise. However, big battles are expected when it comes time to allocate the money.
Supporters, who have a lot more money to promote the measure than opponents have to fight it, say it'll help make water storage and delivery more reliable far into the future. Opponents note that it doesn't do anything to solve the major problem— that, lately, we're using far more water than is falling from the sky. They say there's too big an emphasis on dams and reservoirs— something Big Agriculture insisted upon— and too little on conservation.
Prop. 1 is likely to pass, but we're opposed. It'll spend too much money on projects that won't do enough to solve the real problem. We urge you to vote no on Prop. 1.

Proposition 2 
Without getting lost in the details, this measure would change the way the state contributes to and spends money from its rainy-day reserves. The idea is to help lessen the volatility of California's boom-and-bust budget cycles. Pretty much everyone is for it—including both the Democratic and Republican parties—and there's no real opposition. Add us to the list of sup porters. Say yes to Prop. 2.

Proposition 45 
Health-insurance behemoth Blue Cross Blue Shield and managed-care companies Well-Point and Kaiser Permanente have spent a combined $37 million to try to convince you to vote no on Prop. 45. If you hate insurance companies—and we don't blame you—voting yes should make you feel really good.
The measure would give the state insurance commissioner the power to reject healthcare-premium increases on individual or small-company plans if he or she deems them unjustifiably excessive. The commissioner already has this regulatory control over home and car insurance, and 35 other states have this kind of regulation.
The opposition has said the measure will conflict with Covered California, the state's healthcare exchange under the Affordable Care Act, and some of Covered California's board members oppose the initiative. But we find the complaints wanting. Health-insurance rates have been skyrocketing. We think some oversight is warranted. Please vote yes on Prop. 45.

Proposition 46 
It didn't take us long to decide against Prop. 46, the latest skirmish between doctors and lawyers over the cap on damages in medical-malpractice lawsuits. The lawyers want it raised from $250,000 to $1.1 million and have contributed the lion's share of the $6.2 million that's been raised to promote it. On the other side are healthcare providers and $53.5 million.
If the lawyers want the cap raised, fine, we can debate that, but proponents added a couple of other hastily written provisions to attract votes, including random drug testing for doctors: Do you want your doctor to be high when he slices you open? No? Then you'd better raise the cap on lawsuit damages! This is the wrong way to do direct democracy. We'd like you to vote no on Prop. 46.

Proposition 47 
Asking the public to set criminal-justice policy is just about the worst way to do it. But what are we to do when the governor and Legislature won't act? State Sen. Mark Leno has been trying for a couple of years to chip away at our ineffective, expensive culture of incarceration by reducing sentences for low-level, nonviolent offenders, but he's gotten nowhere.
In stepped San Francisco District Attorney George Gascón and former San Diego Police Chief Bill Lansdowne with this initiative that would reduce sentences for drug possession and some theft offenses, unless the offender has serious priors, and make some 10,000 low-level inmates eligible for early release. It would pass the savings on to substance-abuse and mental-health treatment, truancy-and dropout-prevention programs and crime-victim services.
We probably would've rather seen some of the savings go to programs aimed at reintegrating former inmates into housing and employment, but we'll take this as written. We urge you to vote yes on Prop. 47.

Proposition 48 
A poor Indian tribe in central California, the North Fork Band of Mono Indians, can't build a casino on its remote reservation, so it struck a deal with the state and federal governments to build on land 38 miles away, and then share the profits with another tribe, the Wiyot tribe, in far Northern California in exchange for the Wiyot tribe not seeking to build a casino.
This doesn't sit well with the Chukchansi tribe, which operates a casino nearby. The Chukchansi and the investment-banking firm backing their casino, Brigade Capital Management, have poured more than $6 million into a referendum campaign in hopes of convincing voters to overturn the state's compacts with the North Fork and Wiyot tribes.
Some folks are worried about the spread of off-reservation gaming, but considering the number of casinos that have already sprung up in California, that just seems like empty moralizing at this point. This is a fight between a poor tribe trying to make some money and a richer tribe trying to protect its gambling profits. A yes votes affirms the deals between the state and the North Fork and the Wiyot. 
You should vote yes on Prop. 48.
Write to editor@sdcitybeat.com.