Inzain

I'm Not Eminem
Hahahahaha, this guy sounds like Milhouse Van Houten! A dweeby flow, awkward rhymes, feeble beats—this is straight poindexter-rap right here. Though, I don't know—Milhouse might make a better rapper than Inzain. The former has self-awareness; he knows he's pitiful compared to Bart Simpson. But Inzain? This dude has no humility, and no sense of humor, either. He wants to blow minds, positioning himself as the enlightened alternative to the most successful white rapper alive. But, in fact, Inzain's socially conscious raps are trite as hell and occasionally even kinda sexist (see the cringeworthy chorus to "The Way That Love Goes"). If you think about it, Inzain could probably learn something from a guy like Milhouse. Maybe his next mixtape should be called "I'm Not Milhouse." facebook.com/hiphopasylum
—Peter Holslin

I Trust You to Kill Me
The Extreme Existential Crisis EP 
I trust you to be smart enough to tell by the band's name that this is some serious screamcore with no songs longer than two minutes and lyrics that resemble something you might find scribbled in shit on a mental asylum wall. It's not bad, but I also trust that it might only appeal to 17-year-old males who desperately want to punch their mothers. itrustyoutokillme.bandcamp.com
—Seth Combs

Keith Richard Ramirez
Three Song Demo 
The band name sounds like Marilyn Manson's keyboard player, but the music is more akin to Al Jourgensen trying to sing like Bob Log III, backed up by pre-glam T. Rex, who are, by the way, high as fuck on 'ludes and mescaline. I'd call it garage rock, but I don't want to insult any garages. facebook.com/KeithRichardRamirez
—Seth Combs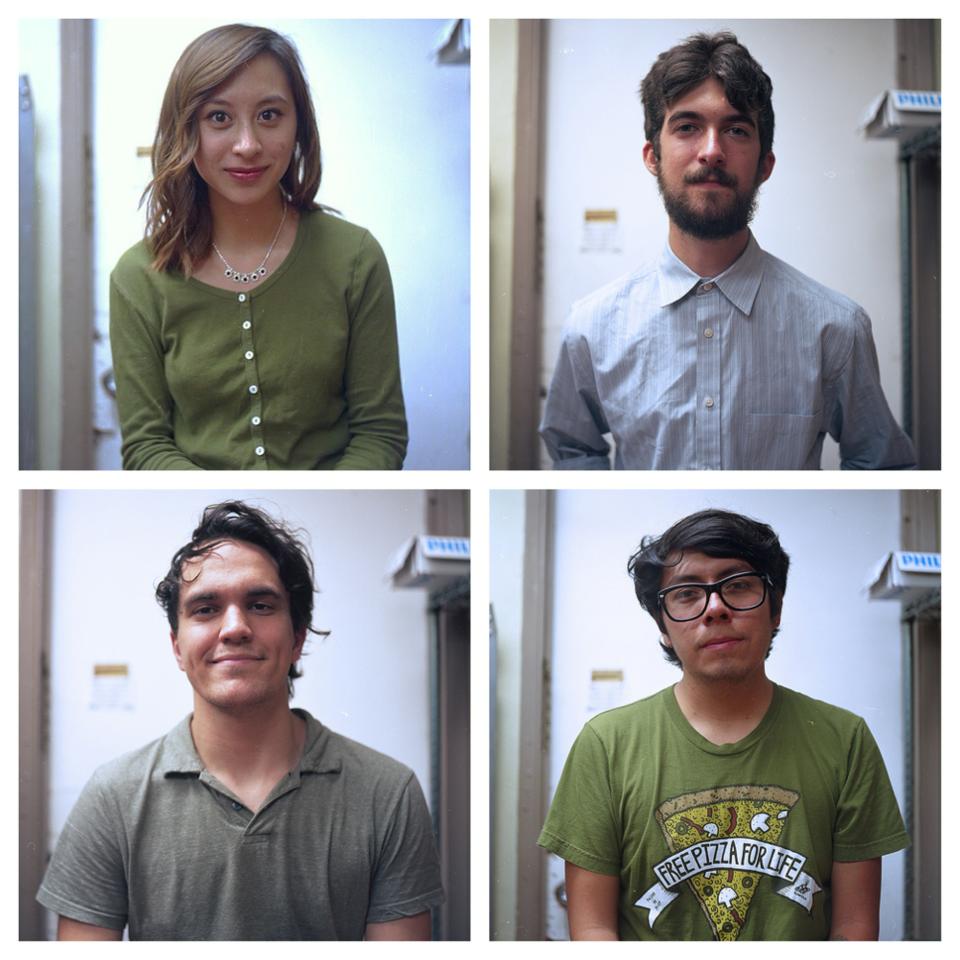 EXTRASPECIALGOOD
Kids 
Growing Up 
Truly remarkable albums have the ability to sound ephemeral and permanent, to capture a specific time, yet sound timeless. Kids' Growing Up is that album, a seven-song explosion that feels simultaneously calculated and slap-dash, a perfect package of punk energy, nostalgia and—true to their name—youth. It's not just that the songs are catchy (though I can't remember the last time an album opener wormed its way into my brain like the title track). These songs are selfless. They give listeners the chance to be young, to experience the late nights, the crushes, the clumsiness, the awkwardness, the mosh pits, the heartbreak and the stupid things we did that left scars. When they sing, "Now we're growing up / And we've got to think about the next four years / And we've got to think about the next 10 years," it's difficult to tell whether it's a middle-finger or a cautious embrace, but great music has always had the ability to contradict itself. And the scars will still be there, even after we're old enough to know better. sandiegokids.bandcamp.com 
—Ryan Bradford

Lucas Lee
Normalcy Bias 
Alright, Normalcy Bias is a concept album, the kind in which the entire story arc and—dare I say it— plot are spelled out right there in a garishly descriptive paragraph on the back cover: A character named "Character" journeys through a 1984-like military-state world, eventually descending into insanity. Cool story, bro. The album is a never-ending mix of quasi-prog-metal, noodling jazz, synth burbles and ridiculously goofy vocals. The musicianship is topnotch, but who really cares when you're asleep halfway through the first song? I'll take the Thought Police over this blather any day. lucasleemusic.com
—Dustin Lothspeich

Legacy Pack
Fruit of Knowledge EP 
Legacy Pack is one of those feel-good, neo-soul / hip-hop / rock groups that tend to be painfully vanilla, overwhelmingly preachy or just plain boring. Thankfully, the Legacy Pack's only main missteps are the goofy, Lilith Fairinspired cover art and the heavyrock / rap disaster of the title track. The rest of the EP brims with powerful rhyming, compelling flow and tight, talented musicianship, with the strongest track being the opener, "Delirium." My two cents, guys: Less played-out, faux-metal guitar, more trumpet. facebook.com/legacypack
—Dustin Lothspeich

Les Enfants
Two Song Demo 
Note to parents: When you don't buy your kid guitar lessons and you instead just let him hole up in his room and listen to Circa Survive records, don't be surprised when some pissy reviewer slams his feeble attempt at emo-folk in the local alt-weekly. I'd say more, but I probably already made the singer of Les Pussies Terribles cry, cut himself and write a song about it. soundcloud.com/terriblechildren
—Seth Combs

Ian Lightend
Four Ways 
This guy can't harmonize to save his life, and he's no Elliott Smith on the acoustic guitar, either. But the flaws in his folksy tunes simply add to their warm, quirky charm. "Some of the best days are when it rains," he sings in "Plain." It was raining outside while I listened to the delicate strums. Right there with ya, Ian.
—Peter Holslin

Julie Lockett
Demo Julie Lockett sounds like an Auto-Tuned Aretha Franklin impersonator crossing paths with a chipmunk-voice pitch-shifter. In these tracks, she's accompanied by the sort of factory preset softpop organ vamps you'd find on an old Yamaha keyboard. Her lyrics mostly consist of soul-singer bromides: "You will find your way. You will, you will, you will." All of which is to say that she's totally awesome and weird.
—Peter Holslin

Liam McGrath
Cactus Project 
One man with a guitar sings maudlin stories about love lost and other related themes. These folk ballads aren't bad, and would probably sound perfectly fine if played by your friend in front of a campfire marshmallow-roast.
—Joshua Emerson Smith

McHenry, Ritchie and Chin
Demo 
This Americana trio features two guitars, a standup bass and songs of down-and-out gamblers and ramblers. They're tight instrumentally, with moments of nice improvisational flourish. I'd happily pay $5 to listen to them at a local watering hole. soundcloud. com/mchenry-ritchie-chin
—Joshua Emerson Smith
EXTRASPECIALGOOD
Menudo Lamont
(… A Short Story)
Rudy Palos, man. He's been quietly kicking around in the local scene for a while now, and this Latin-tinged instrumental beat-tape—in which he operates under a new, Mexican-flavored nickname—finds him in top form. Here, cumbia and rhumba samples mingle with neon-tinged synths. Dirty bass lines fill the speakers, pushing forward with sex appeal. When things start getting out of hand, tight hi-hats and knocking kicks put the tripped-out vibes back in line. For all the dope Latin flavors, there's also "Menudo Love," a slab of '80s-style boogie-funk replete with cosmic synth stabs and 808 cowbells. But my personal favorite might be "Resolve"—you can practically see Palos tapping into his drum box in real time as he conjures a soulful mid-tempo groove. These beats are so stylish and lively that they'll fit most any occasion: smoking a blunt, making love or simply cruising to the beach in a lime green low-low. So remember the name: Rudy Palos. This dude knows what's up. rudypalos.bandcamp.com
—Peter Holslin