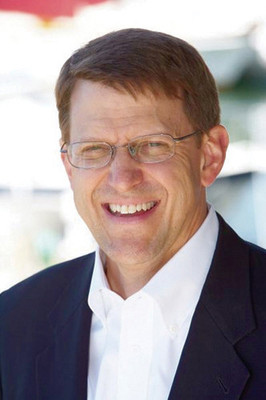 San Diegans—at least those paying attention—got a glimpse on Monday of how the new City Council leadership will behave in the coming year, and we suspect that most folks would consider it model behavior for dug-in politicians in Washington, D.C.
The Port of San Diego's Board of Commissioners lost two of its seven members after the November election; Scott Peters was elected to Congress, and Lee Burdick joined Mayor Bob Filner's team. Peters and Burdick were two of three port commissioners who represent San Diego (the other members represent Coronado, Imperial Beach, Chula Vista and National City) on the board, which wields considerable power over what happens on waterfront real estate.
There were six candidates for the two slots. And because Tony Young resigned from District 4 to lead the local Red Cross, the newly minted nine-member City Council was back down to eight—four Democrats and four Republicans. Candidates needed five votes to win a seat. Something had to give, and it did.
Councilmember David Alvarez, a Democrat, was alone in nominating two people— attorney Rafael Castellanos and unsuccessful state Assembly candidate Sid Voorakkara. Republicans Kevin Faulconer, Scott Sherman, Lorie Zapf and Mark Kersey nominated shipbuilding executive Richard Vortmann, businessman Marshall Merrifield, clean-energy-business advocate Lisa Bicker and real-estate developer Reese Jarrett (also nominated by Young), respectively.
Democrats emerged from the November election with control of the Mayor's office and a 5-4 edge on the City Council, with a Democrat pretty much guaranteed to win a special election to replace Young. One could reasonably make the case that voters wanted key appointments to be made by left-of-center politicians. There was a contingent of folks who argued that the Port Commission appointments should be delayed until a new District 4 council member is elected, so that those residents have representation in waterfront decisions (not to mention that it would give council Democrats back their edge). We empathize, but we agree with Council President Todd Gloria, who said that waiting that long for a full-strength San Diego port delegation would be unreasonable.
The Democrats' prime constituencies—labor and environmental-justice advocates—backed Voorakkara (seemingly their first choice) and Castellanos, but they didn't have five Democratic votes. After the first round of voting on Monday, it became clear that a deal had already likely been struck by Gloria and the council Republicans, led by Faulconer.
In the first round on the first vacancy, Castellanos had three votes, and the other five candidates had one apiece. Faulconer then said he'd switch his vote from Vortmann to Merrifield and offered, in the spirit of bipartisanship, to vote for a Democratic nominee for the second vacancy. In the second round, Merrifield suddenly had the five votes he needed, from all four Republicans and Gloria, a Democrat.
In the first round on the second vacancy, three of the four votes Castellanos got came from Republicans, but he fell one vote short of the five he needed, with Alvarez switching, as he promised to do beforehand, from Castellanos to Voorakkara and Democrat Sherri Lightner inexplicably switching from Castellanos to Bicker. In the second round, Republican Zapf switched from Bicker to Castellanos, pushing him over the top.
We'd have preferred Castellanos and Voorakkara, because they'd have been more closely aligned with Mayor Filner's focus on neighborhood advocacy (particularly working-class and waterfront-adjacent Barrio Logan) and protection of maritime jobs—not to mention that the departing Burdick and Peters were both labor-friendly Democrats. But because of Young's resignation, the Dems didn't have control.
A progressive activist whose first choice was Voorakkara told us after the vote that the result wasn't as bad as feared. Progressives mostly didn't want Vortmann or Jarrett. If they couldn't have Voorakkara, who was likely the Republicans' least-favorite candidate, Merrifield was the lesser of the evils. The activist said that progressives essentially got their second and third choices out of the six. Frankly, under the leadership of Gloria and Faulconer, the result might've been bipartisan even if a Dem were sitting in the District 4 seat. For what it's worth, while we didn't endorse Merrifield when he ran for City Council in 2008, we liked him on a personal level. And even labor leader Lorena Gonzalez praised him on Monday as an honest dealer.
Considering the circumstances, it's a palatable outcome, and if you'll pardon the mushy centrism, it was a process that Congress could probably have learned from.


What do you think? Write to editor@sdcitybeat.com.