For those who haven't sent in their ballots or still prefer to vote in person on Election Day, here are CityBeat's endorsements. If you identify as a Democrat, liberal, progressive or even slightly left-of-center moderate, please complete your entire ballot. Local candidates named Filner, Roberts, Peters, Block and Lightner, among others, need your votes.
President
In the middle of that mess, Obama passed a landmark healthcare bill that got millions more people insured despite an opposition party whose stated goal was to ensure that he was limited to one term in office and set out to achieve that goal by attempting to thwart his major policy initiatives. He ended the foolhardy war in Iraq, killed Osama bin Laden, stopped discrimination in the military and brought out of the shadows immigrants who were "illegal" through no fault of their own.The election at the end of a president's first term is always a referendum on his performance so far. Barack Obama has done as well as anyone could. He took office amid the nation's worst economic calamity in the past 75 years, which, as Bill Clinton has said, was never going to be fixed overnight, no matter who was president. But the economy is slowly rebounding.
His opponent, Mitt Romney, represents an elite club of Americans that seeks to continue the consolidation of wealth into the hands of the mega-rich. He wants to send the defense budget through the roof but has no way to pay for it; he vows not to increase taxes for the wealthy, so everyone else will end up holding the bag. The idea that Republicans at the national level are more frugal is fiction. If Democrats tax and spend, Republicans just spend. Which is worse for the national debt?
Meanwhile, U.S. Supreme Court Justice Ruth Bader Ginsburg is nearing retirement. If you think women should maintain control over their bodies and abortion should remain legal, this election is crucial. Vote for Barack Obama.

San Diego Mayor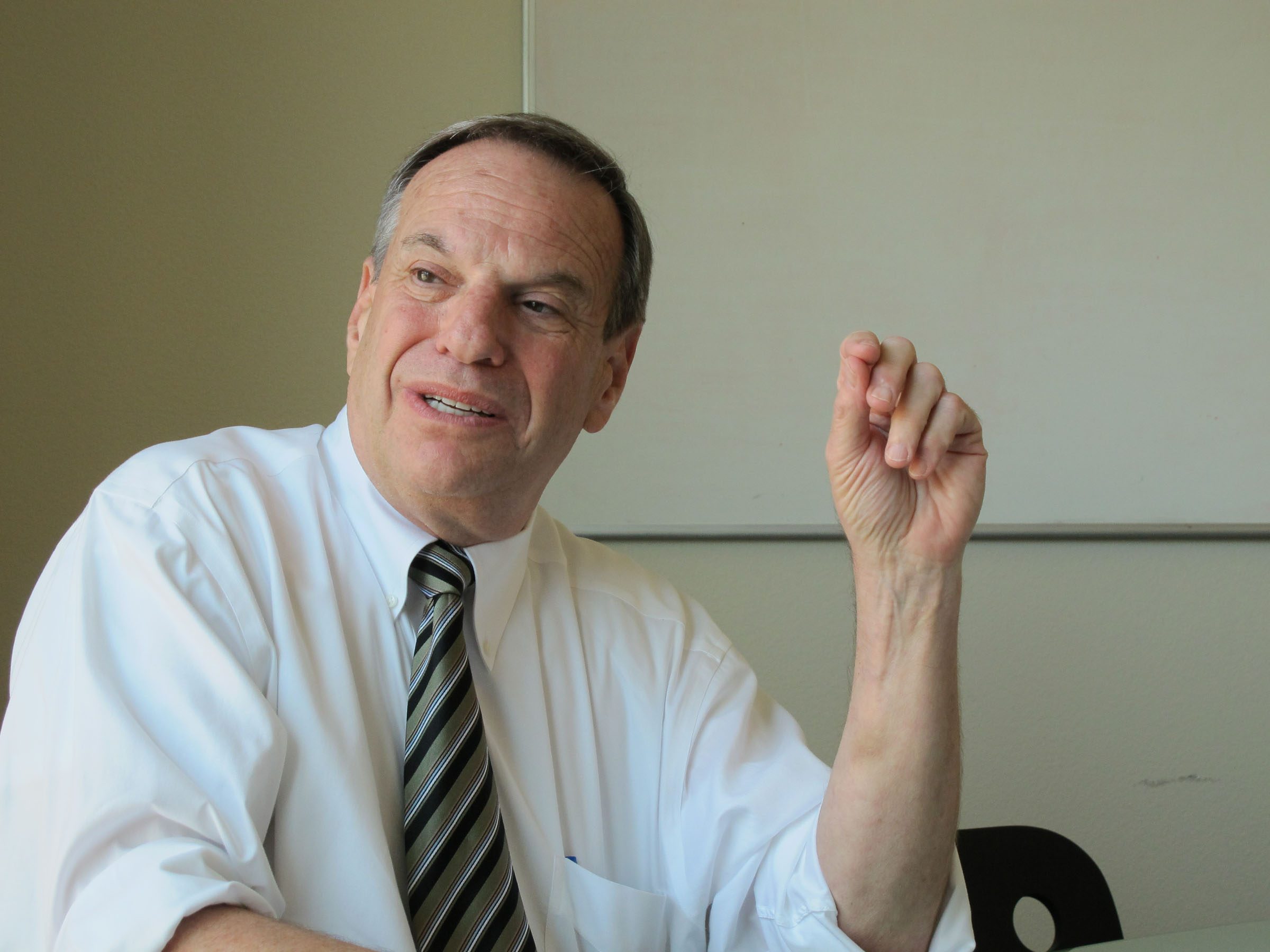 Carl DeMaio is trying desperately to make you believe he's the kind of moderate that San Diegans like to
elect, with lots of warm, fuzzy talk of "bipartisan coalitions," bike plans and environmental sustainability. That's not who he is. DeMaio's history shows him to be a miniature Grover Norquist, single-mindedly working to eliminate as much government as he possibly can: less revenue, less public service and poorly compensated public servants.
Yet, even as he was engaging in this centrist subterfuge, he added a little Tea Party to his repertoire, saying that he'd force police officers, who don't want anything to do with enforcing federal immigration law, to turn undocumented immigrants over to federal authorities. That's a waste of department resources; lawbreakers booked into county jail are currently screened for immigration status.
If there's been one positive in DeMaio's politics, it's that he could always be counted on to oppose large-scale projects whose sketchy financing plans could leave taxpayers holding the bag. Not any more. In order to secure the support of key movers, he's gotten all snuggly with proponents of such projects.
Mostly, DeMaio wants to talk about pension reform. So, let's do that. DeMaio doesn't want you to know that, in 2008, Mayor Jerry Sanders, the City Council and the employee unions did much of the heavy lifting toward pension reform, hammering out an agreement that dramatically reduced benefits for new city employees. That's why Prop. B didn't lower basic benefits—it was already done.
After a sales-tax increase failed miserably in 2010, Sanders figured that it was because the public didn't understand how much financial reform the city had already undertaken, so he hatched a plan for what would become Prop. B. But DeMaio wanted in, so he demanded that the measure go farther than what Sanders envisioned and managed to get key Republicans and taxpayer advocates to back him. Then DeMaio took over the signature-gathering process so that he could use the pension measure as a sort of running mate to his mayoral campaign, leaving out from his rhetoric, of course, that the long-term pension problem had already been solved.
True, there's still a short-term problem (because they couldn't reduce benefits for employees hired before 2009), and DeMaio had a decent idea: Limit the types of pay that would factor into an employee's retirement benefit. But he and his cohorts chose to bypass state-required negotiations with the unions and go straight to the voters. Why? Remember, he really needed a crusade to aid his run for mayor. The result is that Prop. B is now tied up in the courts, with a possible result being that the part of it that saves money could be stripped away, leaving the part that costs taxpayers money in the long run.
This is how we believe DeMaio would run the city—in a way that serves his political interests first. He'll constantly be at war with his own employees when he'd still need to negotiate the permanent implementation of Prop. B.
Bob Filner, on the other hand, gets along with the unions and is in a better position to negotiate with them. DeMaio wants you to believe the unions are intransigent. Not true. Remember, they went to the table in 2008 and agreed to reduce benefits.
DeMaio went so far as to blame labor for ruining a pothole-filling party that he dubbed a "Road Repair Rally," a charge that wasn't even remotely based in fact. For us, that incident is indicative of DeMaio's modus operandi. We don't think he's a pathological liar. It's more sinister than that: He lies when it serves his agenda.
Filner's campaign certainly hasn't been a thing of beauty. But at least his rhetoric matches his decades of public service, which has included stints on the San Diego Unified School District's Board of Education, the San Diego City Council and the U.S. House of Representatives. To be sure, Filner is a liberal. His career has been geared toward protecting and enhancing civil rights, empowering the lower and middle classes, environmental protection and robust services for veterans.
There was a time when we'd have said both of these candidates represented a departure from the insider-power-suit-oriented governance that San Diego's used to. With DeMaio cozying up to the usual suspects, Filner's the only one who can still truthfully claim that stance. Yes, union leaders would find a welcome mat at the door of a Filner administration, but so, too, would the environmental-, social- and economic-justice advocates and the neighborhood activists who've long been shut off from City Hall's 11th floor. That's what we're excited about.
Filner is rough around the edges, but as long as he surrounds himself with smart, level-headed deputies—and listens to them—he should be OK. Bob Filner gets our strong endorsement.


San Diego City Council, District 1
 Incumbent City Councilmember Sherri Lightner is adrift, under attack from the right and abandoned by key interests on the left. As such, she finds herself in quite a battle to retain her seat, having come in a close  second place behind challenger Ray Ellis in the June primary.
Lightner is a Democrat and has been endorsed by Councilmembers Tony Young, Marti Emerald, Todd Gloria and David Alvarez, as well as the unions representing city cops and firefighters. Yet, during her first term, she angered influential environmentalists and labor leaders with votes on controversial issues having to do with such things as outsourcing, Walmart and fireworks. The San Diego and Imperial Counties Labor Council has gone so far as to put out hit mailers against her, despite the guarantee that Ellis will be even more hostile toward labor's interests than will Lightner.
Ellis, a Republican, is a one-trick pony: He's all about the employee-pension issue and essentially parrots Carl DeMaio's misleading rhetoric on the issue (see our endorsement in the mayor's race for details). As a policy matter it's largely a red herring, and it's all Ellis has; it's all he wants to talk about. If both Ellis and DeMaio are elected, the former will be a rubber stamp for the latter. At a recent forum, Ellis was asked to name an idea for improving the city that's singularly his. All he could come up with was: Partner with the private sector. He might as well just sit on DeMaio's shoulder.
Asked the same question, Lightner gave a thoughtful answer about diversifying the city's water supply. What Lightner, a scientist by trade, lacks in communication skills, she makes up for in general intellect and neighborhood-planning know-how. She ain't perfect, but she's an independent thinker and much better for San Diego than Ellis. We support Sherri Lightner.
County Supervisor, District 3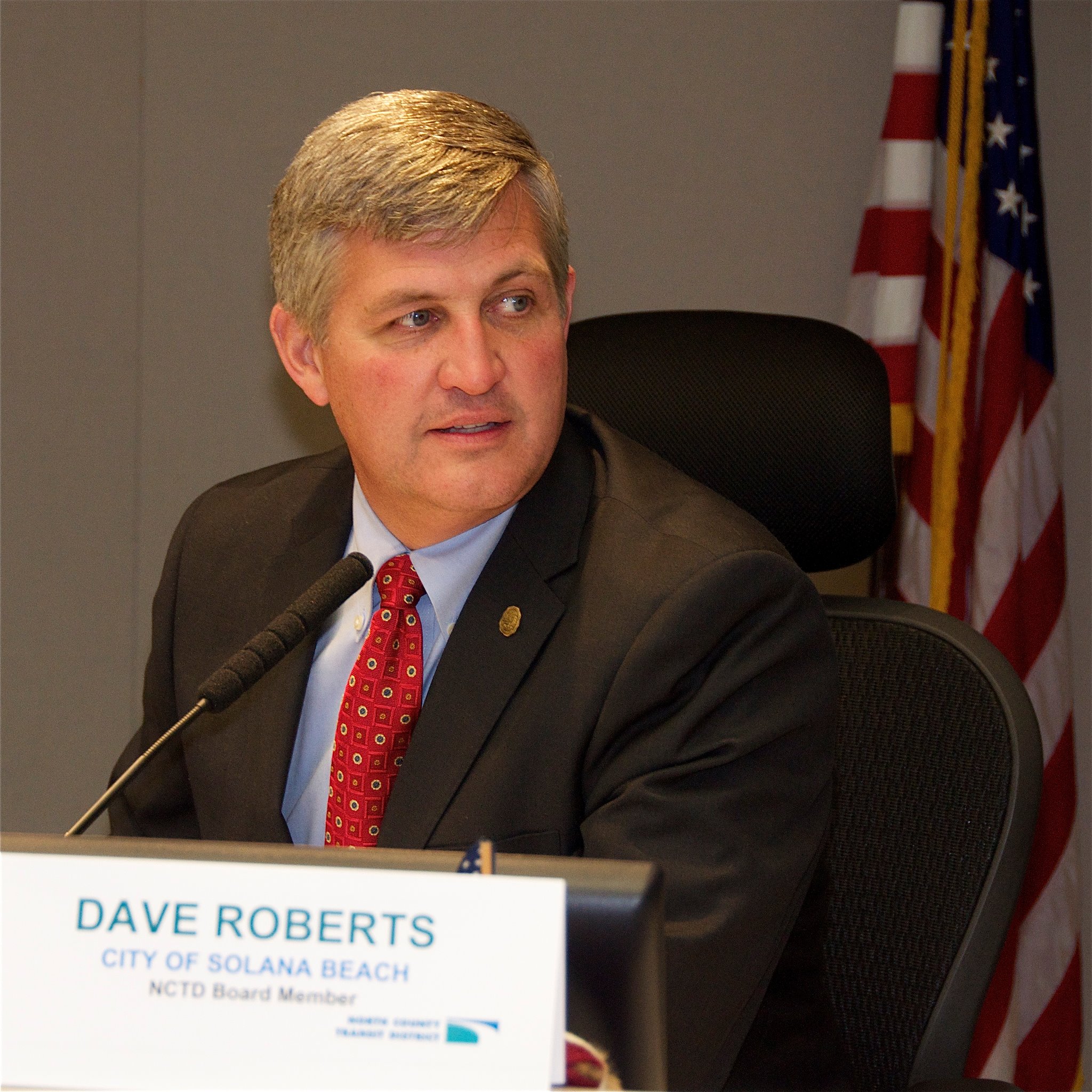 Lucky are the voters living in San Diego County's 3rd supervisorial district (which spans Encinitas, Solana Beach, Del Mar, northern San Diego and Escondido). No matter who's elected to replace Pam Slater- Price, San Diegans will have a fresh voice on the Board of Supervisors for the first time in 16 years.
Recently, Steve Danon, the Republican candidate, invited us out for a chat. Over coffee, we told him up front that he had about as good a chance of winning our endorsement as Lady Gaga has of winning the Taliban's Artist of the Year award. That didn't bother Danon at all. We had a productive talk about a variety of county issues that we agreed need a fresh pair of eyes. We even concurred on several policy matters, most notably the sleaziness of the supervisors' "Neighborhood Reinvestment" slush fund. If Danon wins, we have reason to be optimistic.
However, CityBeat is wholeheartedly, fullthroatedly endorsing Solana Beach Deputy Mayor Dave Roberts, Danon's Democratic opponent. A progressive voter couldn't fabricate a more liberalicious candidate. Roberts is an expert in healthcare reform, an ardent environmental advocate ( just try to find a plastic bag in Solana Beach) and an adoptive parent—all that means he's got a background in three of the areas most in need of scrutiny on the county level. In addition to his elected service, Roberts boasts a background in business and a graduate degree in public administration and, as an LGBT leader, he'll bring long overdue diversity to the board.
Résumé to résumé, there's really no comparison: Danon's experience is heavy on public relations, campaign consulting and managing the offices of Congressmember Brian Bilbray and Supervisor Ron Roberts, two pretty sucky role models. Do yourself a favor and vote for Dave Roberts.

Superior Court Judge, Office 25
 Judges shouldn't be elected; that much is clear from the unexpected election of right-wing conspiracy theorist Gary Kreep in June to the San Diego County Superior Court bench. Voters (and the legal establishment) were asleep that time, but hopefully everyone's alert enough now to reject Jim Miller Jr.'s candidacy. He's a nice-enough politician, but a friendly handshake and the gift of gab doesn't qualify you for a spot on the bench. The San Diego County Bar Association ranked Miller as "lacking qualifications," and the Lincoln Club of San Diego County recently yanked its endorsement after finding out he'd been pulled from the court's list of substitute judges.
So, who does support Miller? Well, for one, Arizona State Sen. Russell Pearce, the white-supremacist-linked legislator who's best known for the anti-immigrant law SB 1070. That's a deal breaker for us.
We're not thrilled with the idea of sending another career prosecutor to an already prosecutor-heavy bench, but we have to endorse Deputy District Attorney Robert Amador. He's a sharp guy with a thorough understanding of the challenges of criminal and juvenile law—we just hope that he'll think twice about accepting that unnecessary $572 per month car allowance. We urge you to check the box for Robert Amador.
San Diego School Board 
 Before the June primary election, we endorsed incumbent John Lee Evans for the Sub-District A seat on the San Diego Unified School District's Board of Education and Marne Foster for Sub-District E. They made it through the primary and are facing Mark Powell and Bill Ponder, respectively. We've been presented with no new information that causes us to change direction.We're not without concerns about a union-friendly board, but our concerns about Ponder and Powell swinging the board toward privatization are greater. We're sticking with Evans and Foster.


U.S. House and Senate
San Diego County has five congressional seats on the ballot, but none are more significant than the District 52 race, which, due to the periodic redrawing of the boundaries, has become one of the key national battlegrounds for control of the House of Representatives. In the primary, we endorsed Democrat Scott Peters, a port commissioner and former San Diego City Council member, and we confidently urge you to vote for him again.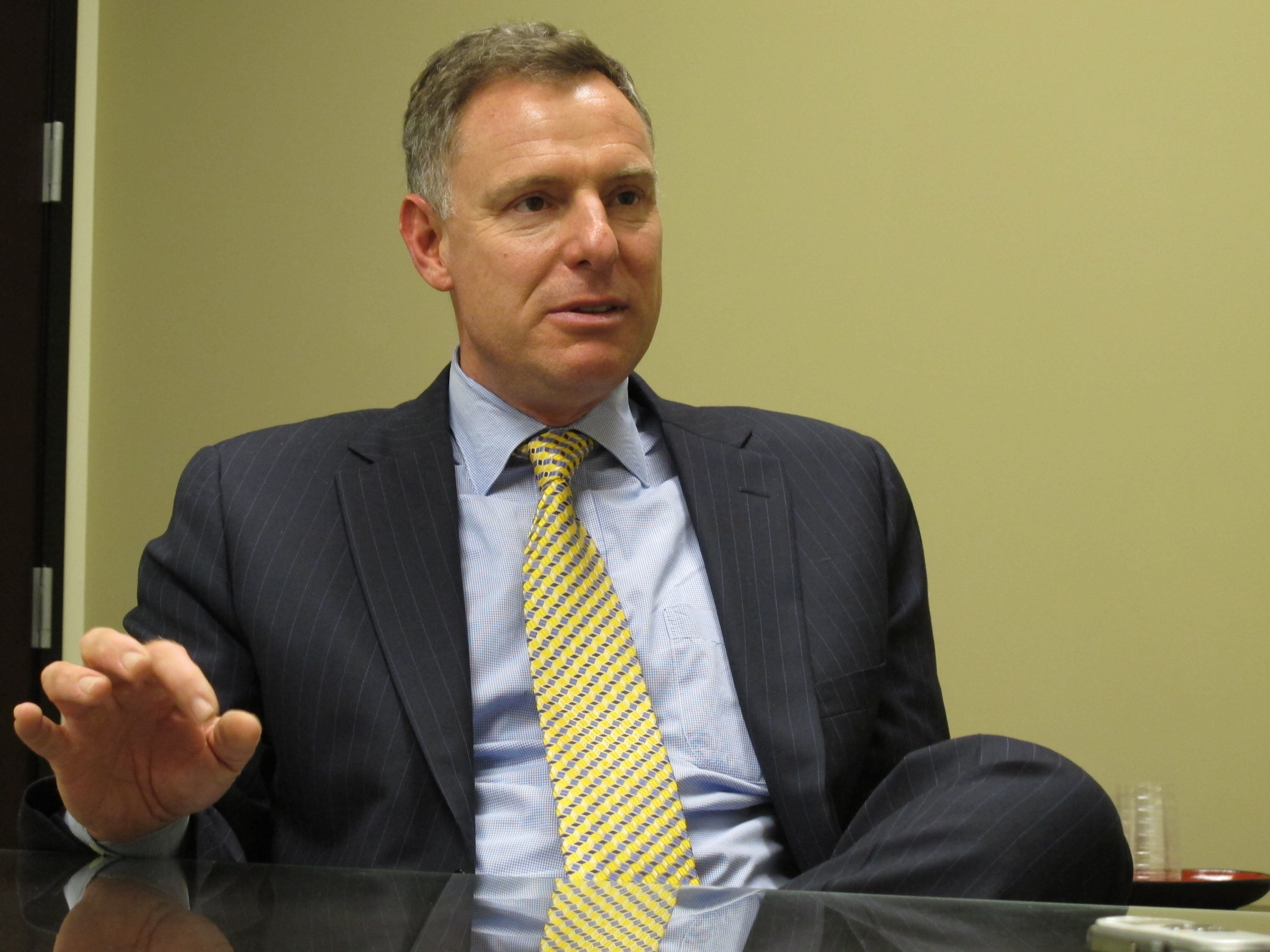 Incumbent Republican Rep. Brian Bilbray is trying to court moderate voters by highlighting his interest in renewable energy and environmental protection. At the same time, he's also pandering to the Tea Party, particularly on immigration issues. Both groups will find themselves betrayed if Bilbray's reelected: His loyalty belongs to a small group of business interests. Even the briefest glimpse at this session's bills (none of which have passed) reveals that he's not working for his constituents, but rather for a few health-supply companies, renewable-energy firms, golf-club manufacturers and the organizers of the America's Cup. He's proved himself malleable on his other values, too, whether it's flip-flopping on reproductive rights or protecting pork while calling for belt-tightening.
We've had our issues with Peters during his time on the council, but his calm demeanor, sharp intellect, keen understanding of law, bipartisan appeal and negotiation skills would be a welcome change at the nation's capitol. The most crucial reason: Democrats need to seize the majority in the House.
And, seniors, be assured, the only cuts Peters wants to make to Social Security and Medicare are the costs—despite Bilbray's intellectually dishonest video editing to the contrary.
The remaining races are foregone conclusions, but we're only going to endorse in two of them. In District 50, Democrat David Secor has no shot, but we love his progressive ideals about as much as we love his bowler hat, so he has our support over incumbent numbskull Rep. Duncan Hunter. In District 53, Rep. Susan Davis has her reelection locked down and, while she's generally a touch too hawkish a Democrat for our taste, we want her to trounce Nick Popaditch so badly that he decides to sit out 2014.
In District 51, Democrat Juan Vargas is going to win handily in part because of the heavily Democratic and Hispanic makeup of the district, but also because the Republican candidate Michael Crimmins hasn't even won the support of his own party. We like Crimmins because his very name makes local GOP boss Tony Krvaric's asshole tighten, but that's not enough to overlook his anti-gay, anti-abortion, Tea Party platform. At the same time, we also know that while Vargas is pro-labor, he's also in the tank the insurance and financial industries. We can't in good conscience give our endorsement to either candidate.
That leaves District 49, where Rep. Darrell Issa is going to win reelection, no question. Normally, we'd just automatically endorse his opponent to spite him, but this time the Democrat—Jerry Tetalman—has us a little nervous. See, Tetalman wrote a book called One World Democracy, in which he advocates trading national sovereignty for global government. That's not something this paper is prepared to get behind. Meanwhile, Issa's two years as the House Oversight Committee chairman haven't been all bad; without him, the nefarious anti-privacy bill known as SOPA would likely have passed. So, we've decided not to oppose Issa's reelection.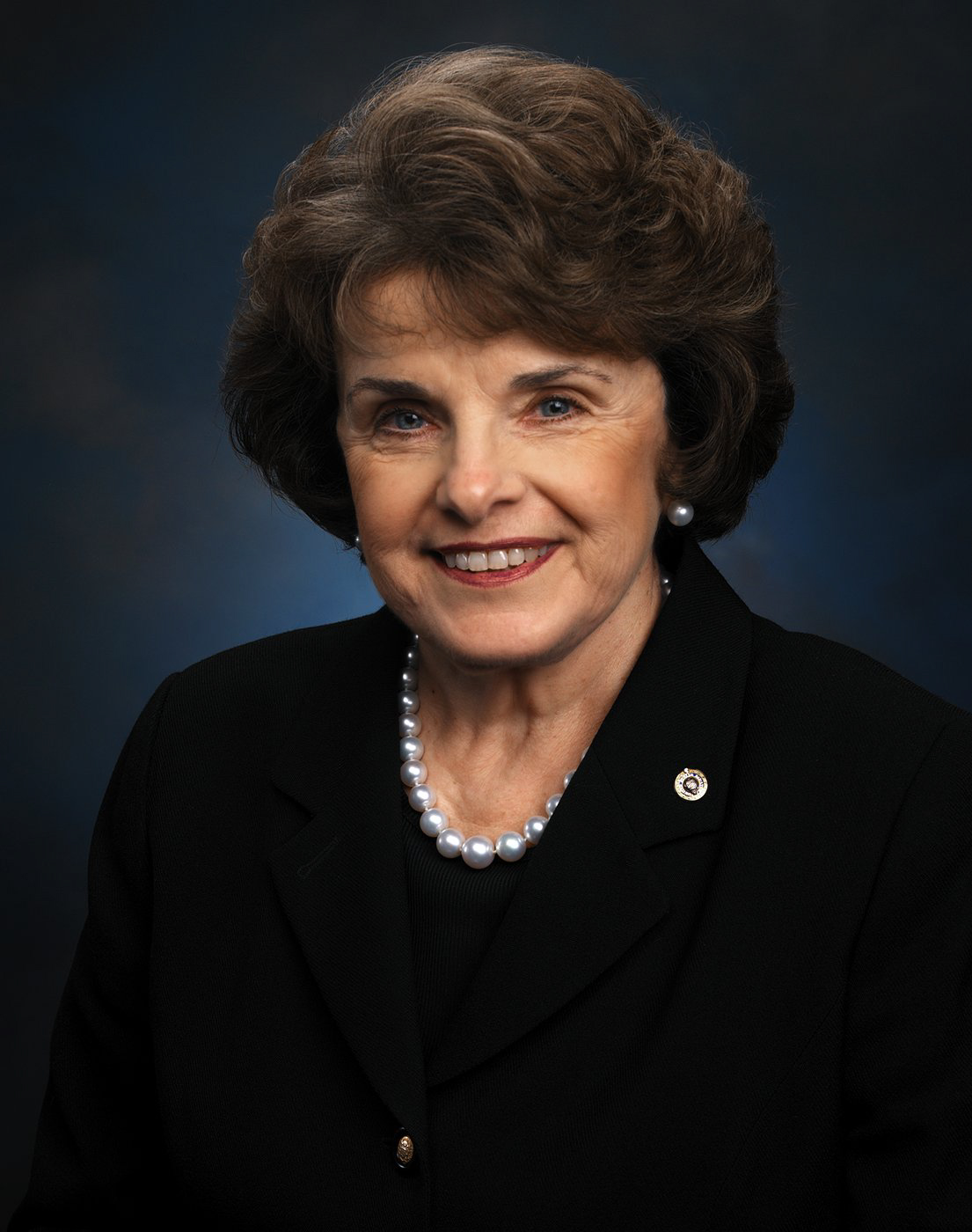 While we're at it, we're also endorsing Sen. Dianne Feinstein for reelection—not that she needs it with her 20-plus point advantage in the polls. While we don't agree with her on several key issues (including intelligence-gathering policies), and we wish she'd debated her challenger, the fact remains that she is a lifelong champion of progressive causes and a key Democratic vote in the Senate. That's enough for us.
To sum it all up, we want you to check the box for David Secor in the U.S. House 50th, Scott Peters in the 52nd and Susan Davis in the 53rd, and we're cool with you leaving the ballot blank in the 51st and 49th. But everyone should vote for Dianne Feinstein for U.S. Senate.


State Senate, District 39
 We're not always fans of Assemblymember Marty Block's tough-on-crime posturing, but this last legislative session, Block has impressed us in other ways. He took the lead when San Diego Unified needed legislation to avoid sending out pink slips, led hearings in response to the Occupy-related pepper spraying at UC Davis and ushered in new measures making it easier for the district attorney to respond to public-records requests. Give Marty Block a promotion to the state Senate in District 39.




State Assembly
In the primary, our top candidate for Assembly District 79 came in dead last but we also said we'd be pleased as punch if Dr. Shirley Weber made it to the general election. Well, she did, and we endorse the educator and community organizer not only for her experience, but also because it's about damn time San Diego's African-American community sent a representative to Sacramento.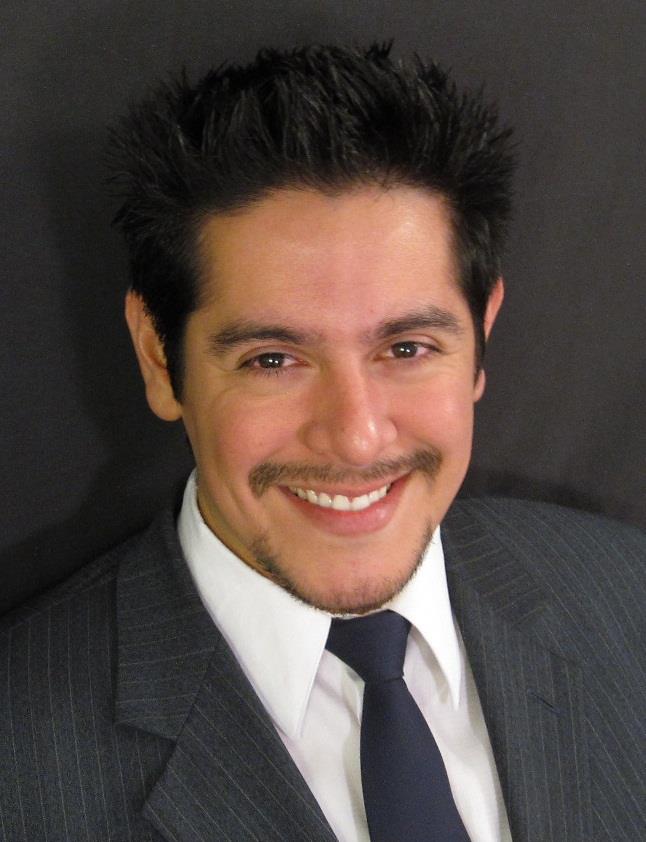 Also in the primary, we endorsed former San Diego City Councilmember Brian Maienschein as a strategic move to edge out Bill Horn clone Dustin Steiner. With that mission accomplished, we rescind our endorsement of Maienschein because he's still exhibiting the absenteeism that plagued the latter part of his council term. To keep our endorsement, all Maienschein had to do was explain how his experience as the United Way's commissioner of the Plan to End Chronic Homelessness would inform his actions in Sacramento. No response. Instead, we're stamping our seal of approval on Democrat R.J. Hernandez, an energetic young businessman who, unfortunately, doesn't have a hope in hell of winning. 
In the remaining Assembly races, we reaffirm our primary endorsements. Even though Democrat Patrick Hurley made an ass of himself at our table at Golden Hall on election night, we still prefer him to the Christian right incumbent in District 71, Brian Jones. In District 75, Marie Waldron is still the worst human being on the ballot, so we endorse veteran and software programmer Matthew Herold. Even though he's a Republican, Rocky Chavez has demonstrated a commitment to bipartisanship on issues related to the arts, homelessness, climate change and veterans and he retains our endorsement in district 76. In Assembly Districts 78 and 80, we endorse incumbents Toni Atkins and Ben Hueso for reelection.
In summary, our picks are Patrick Hurley, Matthew Herold, Rocky Chavez, R.J. Hernandez, Toni Atkins, Shirley Weber and Ben Hueso.

Prop. 30
Prop. 30 would raise the state sales tax for four years from 7.25 percent to 7.5 percent and raise for seven years the income tax for individuals making more than $250,000 (the higher the income, the bigger the in crease, generally speaking. The state's Legislative Analyst's Office estimates that it would raise an additional $6 billion in annual revenue.
We don't love the sales-tax hike in this initiative, but we think the temporary income-tax increase is the right thing to do at this time. It demands that people who range from comfortable to obscenely wealthy pay a small amount more to help the state out of a serious bind.
Gov. Jerry Brown has promised that if the measure fails, it will trigger more than $5 billion in cuts to public education. We believe him. The money has to come from somewhere, and the state has already practically robbed bare the budget for services for the needy. The measure also constitutionally guarantees funding for local governments that are now saddled with caring for a new influx of jail inmates that used to go to state prisons.
The state's economy will rebound, but it's been devastated by the recession and it needs this money badly. Please vote yes on Prop. 30.

Prop. 31
Prop. 31 is precisely the kind of mix of elements that shouldn't be put before voters. As such, it's exactly the kind of initiative that should be voted down without too much consideration. There are just too many items in this grab bag, and some have too much potential for adverse negative consequences.
You want to require the state Legislature to post proposed laws three days before a vote? Great. Sign us up. You want to lengthen the current state budget cycle from one year to two? Maybe. Let's debate that. Require politicians to identify funding sources before passing laws that create new programs? That sounds good, but will it increase reliance on bonds?
The poison pill for us is the provision that sets up a process for local governments to petition the state to allow them to find new ways to achieve the goals of state regulations. At best, that seems like a bureaucratic mess waiting to happen. At worst, it might let local interests sidestep important rules that they don't happen to like. Criticize state government all you want; we've covered our share of local governments—they can be just as rife with incompetent and/or shady characters.
There's too much going on in Prop. 31. Vote no.


Prop. 32
This one's being pitched by proponents as the "Stop Special Interest Money Now Act" and would prohibit corporations and labor unions from using payroll deductions to raise money for political spending.
First off, unless we switch to publicly financed campaigns, special interests will always play a huge role in politics. Second, when was the last time a corporation took money from employees' paychecks for campaign spending? It's not common practice. But, it is with unions. People join unions because they believe unions have their best interests in mind, and, like it or not, that includes contributing money to union-friendly, almost always left-leaning candidates.
The California Republican Party spearheaded Prop. 32, and its biggest backer is Charles Munger (brother of Molly; see Prop. 38), a Republican who's spent millions trying to influence California's political processes. This measure will do nothing to reform campaign finance. It's solely about the GOP curtailing unions' political power. For god's sake, people, vote no on Prop. 32.

Prop. 33
For this one, we can pretty much recycle 2010's "no" endorsement on Prop. 17, a similar measure that would have done away with a 1978 state law that bans auto-insurance companies from offering discounts to folks who've had continuous coverage from another insurer for the last five years. Like its failed predecessor, Prop. 33 is financed almost entirely by Mercury Insurance Co., whose chair, George Joseph, has spent more than $16 million to get it passed. Insurance rates should be based on relevant factors like a person's driving record, not on insurance-coverage history. Send another message to Mercury by rejecting Prop. 33.

Prop. 34
This measure would abolish California's expensive, dysfunctional capital-punishment system. Since the death penalty was reinstated here in 1978, only 13 people have been executed. Meanwhile, it's incredibly expensive to keep folks on death row—an estimated $184 million a year in prison and legal-defense costs. If you look at the cost in terms of people put to death in the last 34 years, that's roughly $308 million per execution.
But cost isn't the only factor; advances in forensic science have led to more death row inmates being found not guilty and serious doubt being raised about the guilt of some who've already been executed. Despite what opponents are suggesting, none of the 725 people currently on death row will be eligible for release if this passes; they'll spend the rest of their lives in prison. Say yes, yes, yes to Prop. 34.

Prop. 35
The official name is the Californians Against Sexual Exploitation Act. If approved, it would increase prison terms for anyone who engages in sex trafficking or labor trafficking, expand the legal definition of human trafficking, require traffickers to register as sex offenders and require that 70 percent of criminal fines paid by convicted traffickers go to fund victim services. The other 30 percent would pay for law-enforcement training in how to better identify human-trafficking cases.
It's tough to argue with what Prop. 35's selling, but here's the thing: Ballot measures are supposed to be a tool for voters to use when they feel government's not doing its job. But that's not the case here. California's passed 17 human-trafficking laws in the last seven years, including two this year alone, even though it's most often the federal government that handles these cases since they frequently involve multi-state, even multicountry operations.
There are plenty of red flags with Prop. 35—legal experts, for instance, have questioned whether the measure's begging for a constitutional challenge. There's no evidence that harsher laws lead to a reduction in crime. And, adding more people to the state's sex-offender registry will only make more unwieldy a publicly available database that doesn't distinguish between which offenders truly pose a threat and which don't.
The bottom line is this: Californians have a long history of passing poorly written law-and-order initiatives that result in lawsuits and additional costs. It might not feel good, but vote no on Prop. 35.

Prop. 36
This one seeks to amend California's Three Strikes law, which locks away for at least 25 years anyone who commits three felonies. Because that third crime can be any type of felony, the law's resulted in cases like that of Leandro Andrade, a drug addict whose third strike was stealing $150 in videotapes from Kmart. Under Prop. 36, someone whose third strike is a nonserious, nonviolent offense would instead get double the normal sentence for that crime. Anyone with a record of certain drug, sex or gun crimes would still get Three Strikes'  25-years-to-life sentence.
The state's Legislative Analyst's Office estimates that Prop. 36 could reduce prison costs by between $70 million and $90 million annually. Cost aside, research shows that Three Strikes isn't being uniformly applied; black defendants, for instance, are 76 percent more likely to get a third strike for a property crime than white defendants. While we'd like to see Three Strikes done away with entirely, this, at least, is a first step. We beg you to vote yes on Prop. 36.

Prop. 37
The backers of this measure—which would require labels on foods containing genetically modified organisms (GMOs)—are getting walloped when it comes to fundraising. Who's putting up all the opposition money? Companies like Monsanto, Dupont, Dow and Bayer that do unnatural things to make fruits and veggies look prettier and last longer.
Opponents say there's no scientific evidence that GM foods pose a health risk. That's true, though Prop. 37's supporters counter that there's never been a rigorous long-term study—GM foods, after all, have been around for less than 20 years, and 40 other countries are concerned enough to require labeling. The argument can be made that there's an elitist element to this initiative. Non-GM foods tend to cost more, and if this passes, we can't help but think about the single mom who'll now be looking at shelves full of warning labels. But, as food-science journalist Michael Pollan pointed out in a recent New York Times piece, Prop. 37 could be the leverage that's needed to force companies like Monsanto—and government regulators—to take another look at the impacts of GM foods. Vote yes on Prop. 37.

Prop. 38
This one was put on the ballot by Pasadena attorney Molly Munger as an alternative to Gov. Jerry Brown's Prop. 30. So far, Munger has spent $31 million of her own money toward the initiative. It would raise tax rates for 12 years for most Californians, on a sliding scale. During the first four years, it would use 60 percent of the estimated $10 billion in annual revenue to fund schools, 30 percent to pay off debt and 10 percent to fund early-childhood programs. After that, 85 percent would go to schools and the remainder to earlychildhood programs.
We're siding with Brown's measure, mostly because it relies more heavily on the wealthiest earners. Vote no on Prop. 38.

Prop. 39
Current law allows companies that do business in multiple states to use factors such as the number of employees and property holdings to determine how much tax they'll pay in California. The result, as we understand it, has been to reward these companies for hiring and locating facilities elsewhere. Prop. 39 would make it so that the amount of sales a company does in California is the only factor in determining how much it's taxed. It's estimated that the change will bring in $1 billion in annual revenue, $550 million of which would be spent on clean-energy projects, but for only five years.
We don't like earmarking revenue like this, but changing the way these companies are taxed is important enough to overlook that, especially when the earmarking is temporary. Vote yes on Prop. 39.

Prop. 40
Everyone and their stand-up-paddle-boarding uncle is voting "yes" on this one, which approves the new state Senate districts drawn by an independent committee. Even the folks (mostly Republicans) who originally were  asking you to vote "no" have dropped their campaign. We say: Vote yes, so we don't have to spend another $1 million redrawing the lines again.
Prop. Z
Voters in 2008 passed a measure, Prop. S, allowing the San Diego Unified School District to sell $2.1 billion in bonds to fix up campus facilities. So far, the district has spent roughly $400 million of that. As we understand it, because the district is so deep in debt, and because of a drop in property value resulting from the bad economy, the district has a cashflow problem and doesn't have enough money to pay down debt from the issuance of conventional, reasonable bonds. So, it seems it can't get at the rest of the money that voters allowed it to spend.
The district gets its operating revenue from the state, but it's needed revenue from local property owners to upgrade its facilities. Currently, property owners annually pay $66.70 for every $100,000 in property valuation—Prop. S merely extended that rate; it didn't increase it. Prop. Z would nearly double the current levy. Without new revenue, improvements to facilities—whether on the Prop. S project list or any new projects—would slow down to a crawl.
So, Prop. Z would inject the district with needed cash to issue remaining Prop. S bonds, as well as authorize the sale of $2.8 billion in bonds for a list of new projects under Prop. Z. It's worth noting that before Prop. S was launched, the district identified a $7 billion list of needed improvements. To be sure, Prop. Z ain't pretty; it's a whopper of a tax increase. But our recommendation is to vote yes and pray that the economy starts humming again.

Medical-marijuana measures
After the shit-tornado that was the city of San Diego's failed medical-marijuana ordinance left the pro-cannabis community in tatters, activists realized it would be much simpler to pursue change in smaller municipalities. So, if you live in Del Mar, Lemon Grove, Solana Beach or Imperial Beach, it is absolutely imperative that you get your ass to the poll to vote yes on these cities' medical-marijuana initiatives.
Del Mar's, Lemon Grove's and Solana Beach's initiatives are almost identical, having been proposed by the advocacy group Citizens for Patients Rights. The measures would create reasonable restrictions on where and how dispensaries may operate and also implements a 2.5-percent additional tax on cannabis sales that feeds right into those cities' general funds. However, Lemon Grovers should vote hell-fucking-no on Prop. Q, the city's alternative measure, which would levy a $200-per-patient fee. Imperial Beach's initiative was developed by Americans for Safe Access and does not include additional taxes, but it does allow for collective members to consume marijuana on site, under strict circumstances—an important provision since many landlords still forbid marijuana use in rental properties.
Vote yes on Del Mar's Prop. H, Solana Beach's Prop. W, Lemon Grove's Prop. T and Imperial Beach's Prop. S, and vote no on Lemon Grove's Prop Q.