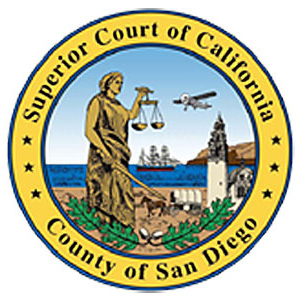 During the fiscal year that started in July, the San Diego Superior Court must cut $33 million from a budget that had been $190 million. To do this, the court will exhaust all of its $22 million in reserves and cut an additional $11 million. Those cuts will be made through layoffs of 60 to 70 people (down from an anticipated 238 due to a "voluntary separation" program and attrition), additional employee furloughs, elimination of court reporters in some cases, closure of business offices and some courtrooms in South County and East County and severe reduction of small-claims night court in Kearny Mesa.
It all amounts to a dramatic reduction in the public's access to the state's justice system.
At the same time, as uncovered last week by CityBeat investigative reporter Dave Maass, 126 judges and nine executive employees will continue to receive auto allowances that total nearly $1 million ($962,899) over a year's time. Judges get $572 per month in car stipends. The presiding judge, assistant presiding judge and supervising judges each receive $674 per month. That's mostly just for driving to and from work.
U-T San Diego columnist Matthew Hall was so outraged by Maass' story that he authored a column on the topic—headlined "Judges' car allowances are highway robbery"—that was published the day after our story came out. "That these judges get an exorbitant auto allowance from the state is outrageous in a good economy," Hall wrote. "It's inexcusable in bad times."
Yep. And the court's executive officer, Michael Roddy, seems to realize that, too, telling Hall that "We're not at this point into cutting judges' pay, and that may not sell down on Main Street, but that's really our perspective."
What he's saying is that, yeah, regular people won't like it, but they can just deal with it, because the perk, which has been eliminated or reduced elsewhere up and down the state, has come to be regarded by judges and executives in San Diego County as simply part of their salary. It's safe to assume that Roddy himself, the local court's top executive, gets an allowance. The nine executives get an average of $6,608 per year.
Judges' salaries are automatically set and protected by the state Constitution, and it's the state that determines the number of judges for each county. Currently, judges get $178,789 per year. Obviously, the judges in San Diego County don't think that's enough, and they'll eliminate people's jobs and close down court services just so they can get another $6,864 or $8,088 each year, depending on their position.
If this pisses you off, let Roddy know it. Register your gripe online or by calling the Executive Office at 619-450-5500.
We also call on our local representatives in the state Senate and Assembly to put pressure on the court to end this obscene practice.

What do you think? Write to editor@sdcitybeat.com