Never mind the zombies doing Irish step dance. We'll come to them later.
The hundreds of fans packed into Room 7AB at San Diego Comic-Con are foregoing The Hobbit panel in Hall H for one reason alone: J. Michael Straczynski. The chorus line of the undead is just a bonus.
At 57, Straczynski is a figure for whom the nerd classes are already polishing a boulder on the Mount Rushmore of science-fiction history, somewhere near Gene Roddenberry and Rod Serling. His list of credits—comic books, novels, theater, journalism, radio, film, TV—is long enough to cramp your finger as you scroll down his Wikipedia entry.
He's best known (and most pigeonholed) for creating the United-Nations-on-a-space-station television series Babylon 5, writing some 92 of 110 episodes, but Straczynski also claims screenplay credit for the critically acclaimed, Clint-Eastwood-directed, Angelina-Jolie-Oscar-nomination-generating period thriller Changeling. He was among the first artists to embrace the web—not just to cultivate a following, but also to incorporate fans' thoughts into his creative process—and they adore him for it.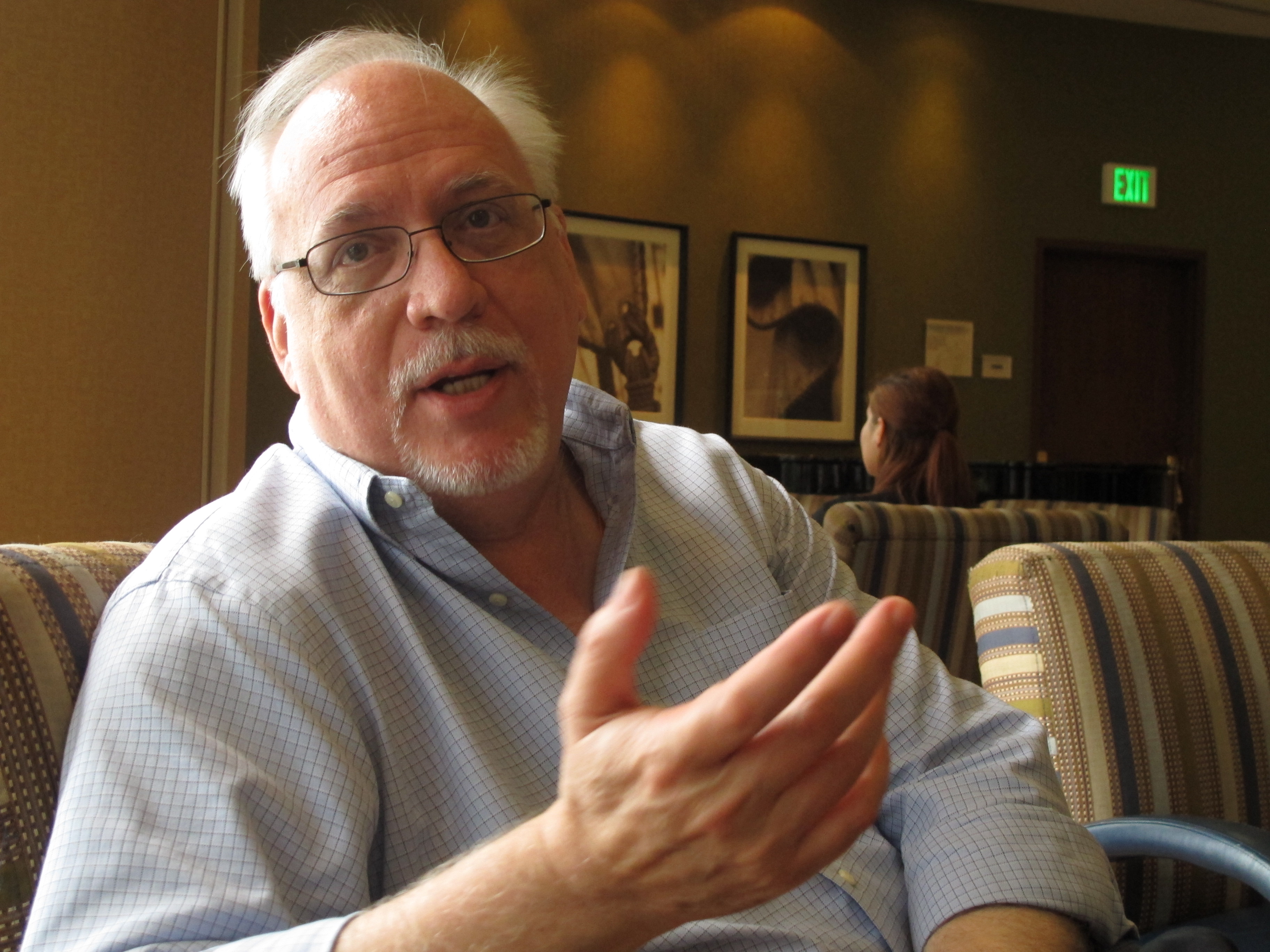 Today, the fans are here to quiz Straczynski on arcane bits of the Babylon 5 canon, to let him know their parents put his characters' names on their birth certificates, to capture particles of wisdom and encouragement from a hero whose superpower is filling pages.
Energetic, boisterous and standing 6-foot-3, Straczynski indulges them, but his one-man panel has a specific purpose. He has reached the point in his personal saga where the guttersnipe who became a knight is to be crowned king of the empire. Today he announces his future, and the step-dancing zombies, waiting for their cue, are only a small part of it.
As he looks forward, Straczynski is also looking backward at the journey that began 40 years ago in Chula Vista.
***
For every character wielding an extraordinary talent, there's always an origin story. It's hard to say exactly where Joseph Straczynski came from. His family moved 21 times in 15 years, as his father—a violent alcoholic whom Straczynski describes as "the most evil man I've ever known"—would rack up debt, then skip town to avoid creditors and the law. Every six to eight months, the cities changed, the schools changed, the bullies who preyed on new kids changed. Library books did not.
"I'd be on Page 19 of a Ray Bradbury novel in New Jersey," Straczynski says in an interview with CityBeat. "We moved to Los Angeles, and I'd go to the local library and I'd pick  up the same book, same cover, and start reading Page 20. Stories and words became continuity for me when there was nothing else."
He knew he wanted to be a writer, so he devoured books on the craft, collected pens and stationary and enrolled in typing classes, yet he couldn't bring himself to put prose to page because he couldn't wrap his head around the separate concepts of style and voice. Then, in the summer of 1971, he read H.P. Lovecraft's The Colour Out of Space.
"There was just, like, this explosion in my head, like critical mass, and I sat down and wrote my first short story, end-to-end, that day," Straczynski says. "The next day, I wrote another short story, end-to-end."
He enrolled in a creative-writing class his senior year at Chula Vista High School. His teacher, Jo Ann Massie Seiple, remembers reading the first story Straczynski handed in, a hard science-fiction, outer-space page-turner in the tradition of Robert Heinlein.
"I couldn't believe the maturity of it, just the density of the plot and the way he worked his characters," Seiple says. "I said, 'You know, you need to follow with this, because you've got a real knack for it. You're an excellent writer, and I think you're going to make it in science fiction.'" 
To her, Straczynski was a withdrawn loner, singularly focused on writing. Once, Straczynski was hammering so furiously on a typewriter in her class that he accidentally tipped the desk over and the machine crashed to the floor. The next day, reaching for a sheet of paper, he did it again.
"Same exact thing, two days in a row," Straczynski laments. "Why? Because I am an idiot. I murdered two typewriters in the course of the class. I just feel like, when I'm in that zone, I have to be ultra-careful of what I'm doing, because I'm not paying attention to things like—oh, I don't know—natural law."
The piece, for the class magazine Under the Sun, was the first time Straczynski saw his name in print.

***
When he got to San Diego State University, Straczynski began to write at a rate that itself seemed to defy the laws of physics.
"It was a glorious time to churn out a lot of words and do a lot of experimentation," he says. "I knew I could take chances, fail gloriously and pick it up and do it the next day. Whereas, in the outside world, if you produce a stinker or your book bombs, it has long-term ramifications."
He wrote for college television, radio and theater, but nowhere was his talent better appreciated than at the Daily Aztec, the student newspaper. His editors remember him as a tall kid who looked a bit like Ichabod Crane, with a thin mustache and large glasses, a nerd who wasn't quite arrogant, but also hardly humble.
"I don't think he ever had any hesitation about the fact he was good and what he believed was right really was right," says Mark Orwoll, a Daily Aztec editor back then, who now serves as international editor for Travel + Leisure magazine, "That's an amazing quality to have as a young person. Most people, you might have some bravado, but at 3 o'clock in the morning, you think to yourself, I don't know what I'm doing. But I don't think Joe ever had that doubt."
Straczynski wrote incisive and often merciless reviews of books, films and plays, as much for the bylines as for the free copies and tickets. He earned a reputation on campus for his two humor columns, the Woody-Allen-esque "A View from the Rabbit Hole," and the Ambrose Bierce-inspired "A Modern Cynic's Dictionary." He turned down Aztec pay because he thought it would harm his creative independence. ("I was a jerk, and I really could've used the money," Straczynski says in hindsight.)
Read some of Straczynski's Daily Aztec clips here.

"I can't remember who succeeded me as arts and entertainment editor, but I do remember before the person took the job, they wanted a commitment from Straczynski that he would be back," says investigative reporter David Hasemyer, who edited Straczynski's work at the Aztec. "We never had to scramble for copy because Straczynski was providing us with so much."
Now that the statute of limitations has expired, Straczynski confesses he sometimes ignored the rules to get what he wanted. Once, he broke into the SDSU administrative offices to steal credentials needed to enroll in classes taught by screenwriting legend Norman Corwin. Straczynski says he broke into SDSU on another occasion to forge a master's degree to appease his parents, who wanted him to earn a graduate diploma while he was ready to join the workforce as a professional writer.
Straczynski ended his run with the Aztec by writing a series of guides to making it in the writing business, a curious subject for a 24-year-old just starting out.
"The sheer gall, the audacity, the egocentrism behind writing those pieces is staggering," Straczynski says, reflecting back. "The ego required to do something like that, you can wrap it around the Earth three times and still have room for a knot."
The funny thing is—he was exactly right.
***
Straczynski's prolific output continued after he left school. He wrote for the San Diego Reader, the Daily Californian, San Diego Magazine and the L.A. Times and edited Tuned-In San Diego, and he saw several of his plays, plus a TV pilot, produced. He moved to Los Angeles in 1981 and just kept rising.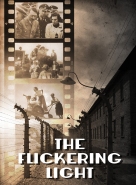 Then there are things he's done that go almost unnoticed, such as how he put up money to help 10 of his cash-strapped classmates attend Chula Vista High School's Class of 1972 40-year reunion last July. Or how he bailed out the student newspaper at Southwestern College, where he'd briefly attended school prior to SDSU, when administrators cut its funding in 2010. He'll be sponsoring a creative-writing scholarship at Chula Vista High starting next year.
At Comic-Con, he unveils Studio JMS, his own company; for the first time, he can develop new projects under his own banner. He starts to name them: The Flickering Light (a film about Leni Riefenstahl), the TV series Epidemic (a partnership with Will Smith's company) and Vlad Dracula (which Starz picked up), a web video series for MTV.com and several new comic-book lines. And then the lights go out—suddenly, 15 zombies are dancing like Michael Flatley to introduce Straczynski's Living Dead: The Musical.
Looking at her pupil's career now, Sieple says she's just amazed at the diversity and range of Straczynski's work.
"It's exceeded what I expected," she says. "Although I expected a lot from him."
Email davem@sdcitybeat.com or follow him on Twitter @DaveMaass.