For the second straight year, a whimsical photo captured the collective fancy of CityBeat's panel of judges and took first place in our annual contest. I say "collective," because by the time we arrived at our final round, opinions on the ultimate winner, "I Left My Nephew Where?!?!" by Sherri Callans, were wildly divergent. Still, though a minority of our panel gave it low scores in the last round, the high scores given by the remainder pushed it to the top. So, congratulations to you, Ms. Callans.

Kudos also to second-place finisher Tyson Wirtzfeld for "Black Hills," which came on strong in later rounds, and third-place honoree Kelsey Smith for "Gigi," which was near-unanimously appreciated throughout the judging.

I was chagrined when "Lovers at Seaport Village" by Satellite Selene was eliminated by the judges, but gratified when our readers voted it in as their choice for the best of the bunch in our second annual readers poll. It's a beautiful image (check out the bright star in the middle of the trees). Congratulations to Selene for appealing to the masses.

Oh, and please come to the Whistle Stop in South Park for our photo-contest viewing party. The 12 photos you see here will be hung on the walls, along with some special judges' picks and a few more photos we liked, just for good measure.
—David Rolland
Photo-contest Viewing Party: 6 to 8 p.m. Thursday, June 7, Whistle Stop Bar, 2236 Fern St. in South Park


Second Place - "Black Hills" by Tyson Wirtzfeld, Golden Hill
Third Place - "Gigi" by Kelsey Smith, City Heights

Readers' Choice - "Lovers at Seaport Village" by Satellite Selene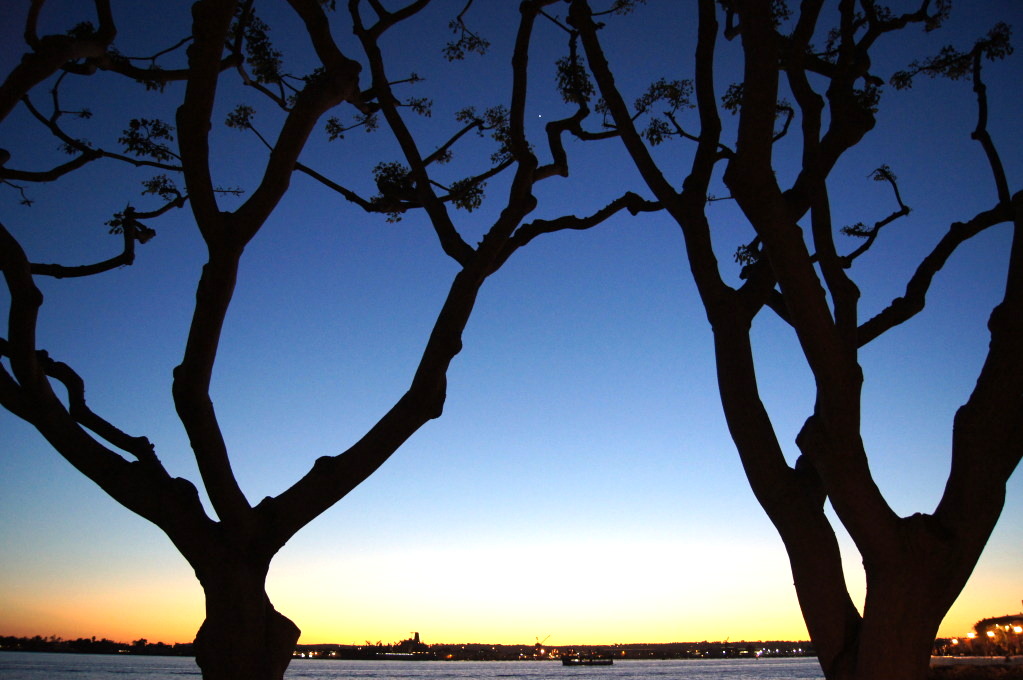 View a slideshow of all the photos published in this year's Photo Contest Issue.